Derek McGrath has admitted that he is "thinking about" returning to manage the Waterford hurlers after previously stepping down from the position in 2018.
The De La Salle man was at the helm five years prior to his departure, having led the Déise to the All-Ireland final the previous year.
He was succeeded by Páraic Fanning on a two-year term, but he announced his resignation at the beginning of this month following a disappointing Munster SHC campaign which saw Waterford lose all four of their round-robin outings.
McGrath has been out of the position for just one year, but speaking on Saturday Sport, he said he has thought about the possibility of taking charge of the team again.
"I'll be completely candid about it," he began when asked about his interest in the vacancy.
"I've thought about it and I'm thinking about it but I'm nowhere near further down the line in terms of thinking about it. I've no divine right to have any Waterford job.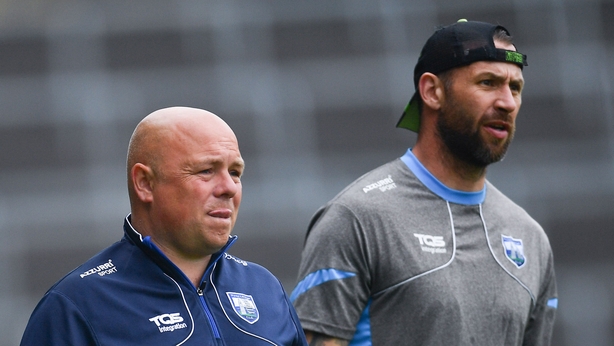 "There's plenty of highly qualified people to do the job in Waterford and have expressed an interest in it over the years. You need to be reading Liam Sheedy during the week in terms of the difference in hours between his involvement in 2010 and now.
"You need to have the capacity to do it and I'm not sure if I have the energy levels, the enthusiasm or the space in life to do it at the moment. If that's as ambiguous as I can be, I'm just not sure."
Presenter Joanne Cantwell then asked McGrath about the difficulty of staying away from the job, considering the level of commitment he gave to Waterford during his first five-year stint.
"I think the first year is the harder than any other year," he replied.
"You get so close and when you come from a county like Waterford that has been striving to get over the line for almost 60 years, the craving is even more added to the emotive element of it where you think you can make a difference and you think the players are there to do something.
"I remember talking to Kieran Kingston after he stepped away from the Cork job. He just sent a text saying we should meet up for a coffee and he said it took him the full 12 months to readjust to normality. I know sometimes people listening in from the outside mightn't think that that makes sense but it made perfect sense to me."
Kilkenny legend, and current Laois hurling manager, Eddie Brennan echoed McGrath's sentiments on the show. He confessed that the pressures of coaching an inter-county team sometimes disrupts his sleep.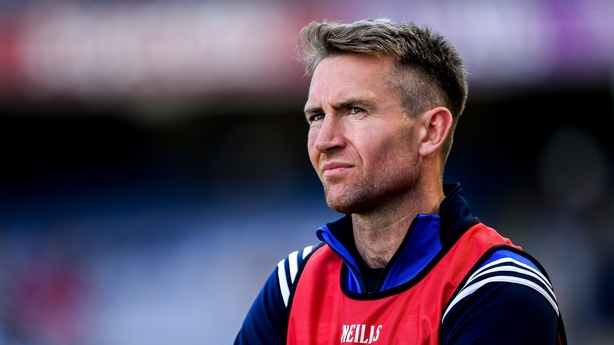 He also spoke about how leaving home to go to training can often cause frustration among his children.
"You find yourself waking at all hours of the morning and your brain comes alive. You'd be cursing it because it consumes you.
"No more than when you're a player, it becomes number one. You often get little people having meltdowns because they want to go with you and that's very difficult. They want you to stay or do something and it's when there's a right bit of fun going on at home.
"You're so meticulous in that you're always watching the clock because you know you have to get there at a certain time to get the show on the road and that's long before any player comes near the training ground.
"It's difficult to switch off. I often give out to myself at 4.30 in the morning saying 'will you stop thinking about it and go back to sleep?' I'm not a big sleeper but I've often found myself getting up at 5.30 or six o'clock in the morning to watch a bit of footage just because you're awake."