Jackie Tyrrell feels Kilkenny's season turned around during the first half of their All-Ireland quarter-final win over Cork – and he credits Pádraig Walsh with making it happen.
The Cats were in danger of being cut adrift by the Rebels, with Eoin Cadogan and Patrick Horgan tearing them apart.
But just when things were looking bad, defenders Walsh, Conor Fogarty and Paddy Deegan got together and sorted the matter out.
We need your consent to load this SoundCloud contentWe use SoundCloud to manage extra content that can set cookies on your device and collect data about your activity. Please review their details and accept them to load the content.Manage Preferences
Listen to the RTÉ GAA Podcast at Apple Podcasts, Soundcloud, Spotify, or wherever you get your podcasts.
"I think the Cork game was very important. If you look at that game after 12, 13 minutes, look at the set-up of Kilkenny, how the game was developing and they were in serious trouble," said Tyrrell, speaking on the latest episode of the RTÉ GAA Podcast.
"The half-back line was too high up the field, quality ball was going into huge portions of space and Eoin Cadogan and Patrick Horgan were causing absolute wreck – they could have had another goal and another couple of scores. If that was the case it could have been game over.
"But Conor Fogarty drops back a little deeper, Pádraig Walsh drops back a little deeper to protect that space."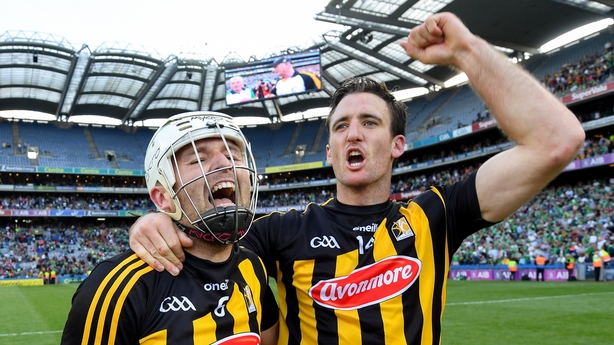 Tyrrell continued: "A ball goes into the corner, if they don't drop back and cover Eoin Cadogan is on to it, but no, Conor Fogarty picks it up and pops it to John Donnelly who's half-forward at the time and probably 50 yards from his own goal and he gives it up the field to Adrian Mullen, who is corner-forward out in the middle of the field.
"He hits the ball into Colin Fennelly and they get a goal and that sparks them into life. It was the change of the shape of the team, the half-back line dropped back, the half-forward line dropped back the field, Adrian Mullen came from corner-forward to half-forward and when you flood that middle-third, go into the trenches, there's no one better in the intensity stakes than Kilkenny.
"That's where the big change in this game was. It's like that game flipped the season on its head in terms of shape, personnel and confidence.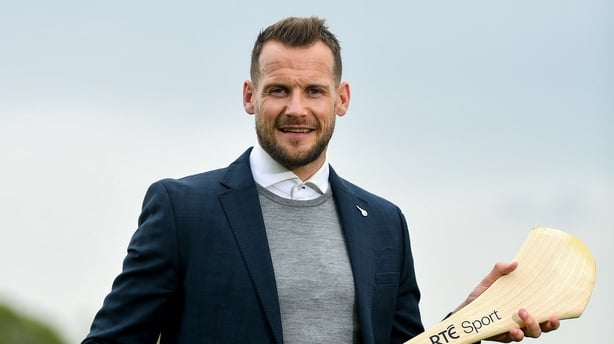 "You can actually see Conor Fogarty and Pádraig Walsh talking and a hand goes out so there was some sort of communication between the two of them. Sitting in the stand it's hard to say, but I'd be pretty confident that that came from lieutenants on the field; 'we're getting torn asunder here and we're not protecting our half-back line'."
Tyrrell feels that Walsh is the key man for the Cats, playing at centre-back and making sure he drops back to offer cover to first-year full-back Huw Lawlor.
"This is a guy who started the first game in the round robin against Dublin in midfield, he played full-back last year, possibly his most comfortable position is left half-back, he plays centre-forward for the club – he's just an all-rounder," said the nine-time All-Ireland winner.
"He possesses huge defensive instincts and if you look at the way he played when he was centre-back; he was able to get forward and chip in with a score. Now his primary focus is on minding that 'D', minding Huw Lawlor at the edge of the square and bringing solidarity to that defence."