Kilkenny manager Brian Cody has no interest in the dynamic of renewing the rivalry with Liam Sheedy ahead of Sunday's All-Ireland Hurling Championship final with Tipperary in Croke Park.
Cody and Sheedy will clash for a third time in a decider after the two sides fought unlikely paths to the biggest day in the hurling calendar.
Asked if coming up against an old foe was on his mind, Cody said: "Not even close to entering my mind. At the end of the day the players will play the game on the field and whoever is on the line is irrelevant really once you get there.
"Liam Sheedy is a very, very good manager, he'll prepare the team as best he possibly can.
"He'll have a great ambition, we'll have a great ambition. It's Kilkenny against Tipperary. There's a tradition there, there's a history there. It's the All-Ireland final. Regardless of the opposition, you want to win the match.
"We're in the final on Sunday so that's a terrific place to be for both teams. It's what every team wants at the start of the year.
"To win it you have to be in it. It has been a very challenging year, with very competitive matches. We're delighted to be in it."
After a couple of years of re-building, Kilkenny have taken the scalps of Cork and Limerick on the road to this game, having earlier been defeated by Wexford in the Leinster final.
But throughout the year Kilkenny have stayed competitive and Cody has not been surprised by how his charges have grown.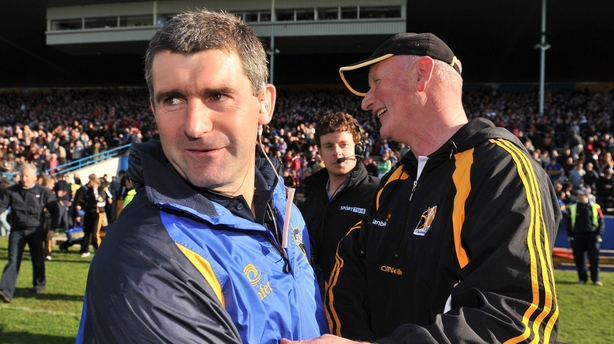 "We have a lot of inexperienced players from the point of view from playing Championship hurling. We had players who were unavailable for a while. It's about learning along the way. There is a lot of matches played. At the same time I didn't think we were that far behind everybody else at the start of the year. We weren't beaten by much last year.
"We won the league last year. It was a question of working away and working towards where we wanted to get to. The players responded really, really well.
"I never make a secret of the fact I have great confidence in the panel that we have. The panel has been tested, used and they are good players with good attitudes and you always have a chance then.
"We were playing the All-Ireland champions the last day. To stay competitive in the game we had to be really, really strong throughout the game.
"We got a good start, built on that and they came on it in a huge way. We had to have a good resilience to keep going, try to stay ahead and it was a terrific game for everybody."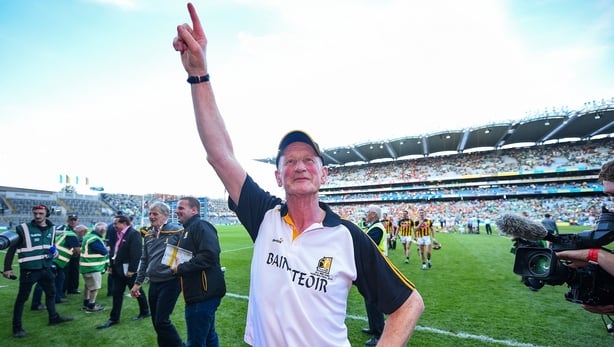 Many pundits believes that victory in Sunday's final would rank among Cody's greatest achievements in what would be a 12th All-Ireland, having once again sculpted a young group of players and mixed them with experience to become the best team in the land.
In closing the interview with RTÉ Sport's Marty Morrissey, he was asked for his reaction to that view.
Cody responded: "I don't have one. I have no reaction to it. I just do what I do. I'm enjoying doing what I do and as I always say regardless of what happens the players always win the game.
"It would be a terrific achievement for the players and everyone involved in it. But any time you win an All-Ireland it's a terrific achievement for anybody involved in it.
"It's not (different). I'm managing the Kilkenny senior hurling team for the last while and it's never different from the point of view of what you want to achieve, of what you have to put into it and what you try to do.
"Essentially it's all about everybody working together but there's a management team there, there's a backroom team there and most importantly of all there are players there. Matches are always won on the pitch.
"It's a great time. You've got to enjoy the build-up to the All-Ireland final. It's a hugely enjoyable time. It's a hugely busy time as well but where else would you want to be?"
Follow the All-Ireland hurling final between Kilkenny and Tipperary (Sunday 3.30pm) via our live blogs on RTÉ.ie and the News Now app, watch live on RTÉ2 or listen to radio commentary on RTÉ Radio 1 and RTÉ Raidió na Gaeltachta.