Marvel at the man who can keep his head while all around are losing theirs amid the frenzied drama of high-stakes hurling.
Darragh Egan, rookie inter-county selector and goalkeeping coach with Tipperary, must do just that in one of his roles as stationary stats interpreter, while manager Liam Sheedy, coach Tommy Dunne and 'Maor Uisce' Eamon O'Shea roam the sidelines.
"Due to regulations in Croke Park, there is always one selector that can't move. So I'm sitting down and I would be getting some feedback," he tells RTÉ Sport.
"We have some really good people in the background that are doing stats, analysis and they feed me good information. These games are played at such a high intensity now that you need to keep your eye on the likes of possessions, tackles and how the game is going. 
"The stats are playing a part but they are only a bit part of your decision-making. Sometimes your eyes are the best judge, other times you are getting information in your ear that backs up with your eyes are seeing. I think that's important.
"I get some of the information. Liam is busy where he is, Tommy is flying around the place. Eamon is top water boy at the moment.
"We try to get together as much as possible and make some calculated decisions. They don't always go well but we did well against Wexford and hopefully we'll have a good day the next day again."
'We did well' is an understatement - Tipp outscored Wexford by 0-12 to 1-02 in the All-Ireland semi-final and four substitutes were among the scorers. 'The next day' is the small matter of Sunday's All-Ireland final showdown with Kilkenny.
"I'm sure the intensity I'm going to face, sitting down watching the game in the cauldron that is Croke Park next week is going to be different to anything I've experienced," ponders the unflappable Egan. "But it's going to be interesting."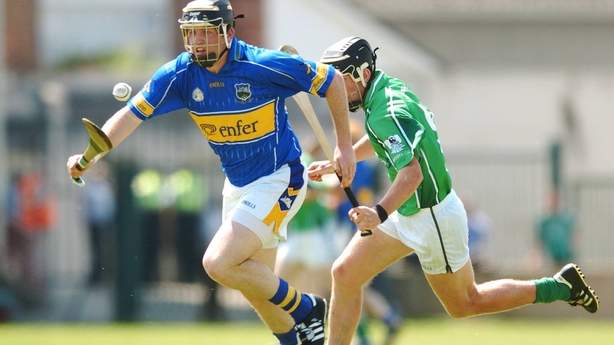 Egan (33) is among the youngest selectors in the country, and just three years into inter-county retirement.
His Tipperary playing career followed what might be termed the 'reverse Eoin Kelly' path, starting off as a half-forward in 2005 - he was a non-playing substitute in the All-Ireland 2010 triumph - and finishing up as substitute goalkeeper in 2014/15.
The Kiladangan man was over the county's U16s boss in 2017 and 2018, and when he was asked to join the management team for former bainisteoir and neighbour Sheedy's second coming, he didn't need to be asked twice.
"When Liam gave me the call last October, with clearance from home, I jumped at the opportunity," he says.
"You're dealing with top-class individuals, even aside from a hurling capacity. All these lads are just really trying to get better every minute of every day.
"What these lads are doing when they are out of our time, our training nights, is what's setting them apart. And it's the same in every county. All the hours that they're putting in at the gym, preparing food their week, that type of stuff, that is what has taken on another level.
"The hurling, these lads can make the ball talk. It's a joy to be in at that every night.
"Now, you need to challenge them. We do sit still at times in Tipperary and you do need to keep challenging the players. That's what we've done this year."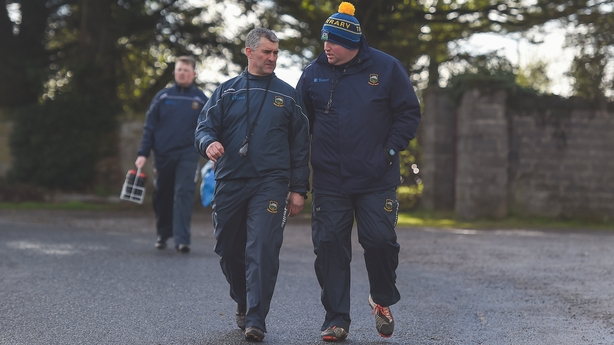 If Egan is still green in backroom-team terms, there is a wealth of experience alongside him in former senior manager Eamon O'Shea and Tommy Dunne, who in addition to captaining Tipperary to the 2001 All-Ireland title has also managed minor and U21 winning sides.
"We have unbelievable coaches in Tommy Dunne and Eamon O'Shea, two brilliant minds that I'm learning a lot off," says Egan.
"I'm contributing as much as I can to training but I'm learning an awful lot of them two lads.
"I'm out of this panel three years as a player, it's a very short time ago. The whole thing just seemed to go on an upward curve since then.
"It hasn't been that difficult to be honest. These players are just so professional. They crave information off you and if it's the right information, they'll digest it. It doesn't matter who is giving it to them.
"The likes of Noel (McGrath), Paudie (Maher), Seamie (Callanan), Donagh Maher, lads who I have played with over the years, they are nothing but professional with me."
"Liam is an excellent manager, you're dealing with two top-class coaches and players that just want to learn. They want to get better, they want to improve on the years they had in 2018 and 2017.
"They want to get to the top of the tree again."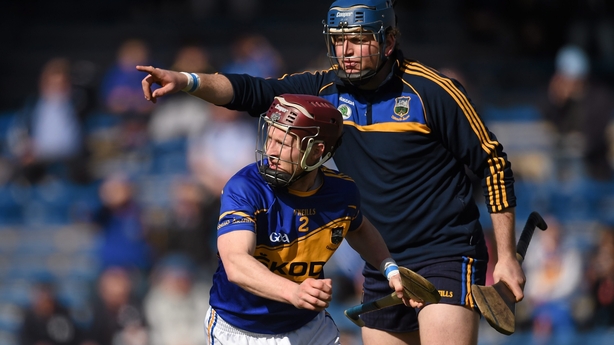 Egan, a primary school principal, is also the goalkeeping coach.
"That has definitely informed my coaching philosophies and capacity," he says of his time between the sticks.
"When you're looking out at 15 lads, you're looking at shape and structure. That is massive. Having that picture in my head, I know now what a full-back wants, what (Tippeary keeper) Brian Hogan wants to be looking out at."
Tipperary have been criticised for being slow to adapt to puckout innovation pioneered by the likes of Cork, Limerick and Wexford but Egan insists they were not alone in that: "I think two or three counties were flying it with it and the rest were coming a small bit behind it.
"When I was sub goalie in 2014/15, Darren Gleeson was top-class at puckouts. We were heading in that direction. It has gone another notch and is going a notch every year. The shift was coming, it is just after rocketing over the last three years.
"Every single time you have a dead ball, it's so important now, and that has changed since I was a player. 
"All the restarts. You see sideline balls in both the All-Ireland semi-finals, it's a treasured commodity to have a ball under your feet. There are not too many going for shots anymore. It's all about possession.
"A lad would prefer to tip a ball back 30 yards rather than drive it wide at his own side. (Even with) Ronan (Maher) who can hit it from 70."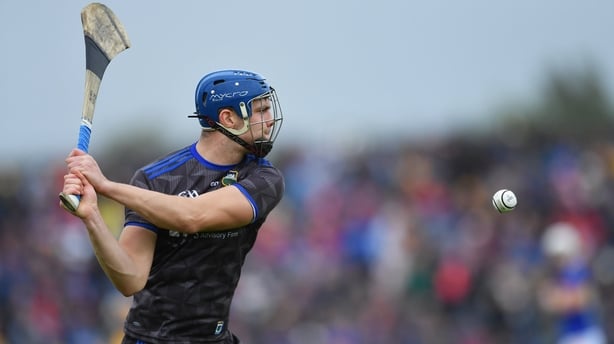 Having beaten a 'sweeper system' team in the semi-final, albeit one that was far from defensive, the expectation is that Kilkenny will line up in a more orthodox fashion this weekend.
"It is going to be different but we would be trying to put our stamp on the game and that's what we've tried to do all year round," insists Egan.
"Yes we have faced different styles but getting to play the way we want to play is our ultimate aim.
"We need to be flexible as well, from a tactical point of view. We need to be able to play with the sixth back as a free man, or five forwards as we did against Wexford.
"But we have traditional styles and we just want to give our players a platform to perform in that style."
What exactly is 'Tipperary style'?
"I don't think there is a definition," he smiles. "But movement plays a big part in it and ball-playing ability.
"I was at an U-16 county tournament last Saturday, actually in memory of my father (Jim Egan) at my own club, where Tipp, Galway, Kilkenny and Cork were playing.
"It was like watching the seniors. Even though they were lighter and smaller, the styles were the same.
"Watching Cork, it was the very same as watching Anthony Nash ping a puckout to a corner-back and lads running it. Same with Kilkenny, robust, aggressive and ball-winning, big huge ball winners up front, and Tipperary playing a nice ball-playing style. It's interesting. It doesn't change."
Something else that doesn't change is the truism that finals are for winning. You get the feeling Egan wouldn't be too concerned if Tipp played three sweepers as long as they come out the right side of the result on Sunday.
Follow the All-Ireland hurling final between Kilkenny and Tipperary (Sunday 3.30pm) via our live blogs on RTÉ.ie and the News Now app, watch live on RTÉ2 or listen to radio commentary on RTÉ Radio 1 and RTÉ Raidió na Gaeltachta