Armagh should be trying to push on and claim an Ulster title in the next two years, according to RTÉ GAA analyst Oisin McConville.
It was confirmed this morning that Kieran McGeeney would be charge of the Orchard men for another two seasons, following a board meeting last night.
They missed out on a place in the Ulster final after a replay defeat to Cavan this summer, before knocking Monaghan out of the qualifiers.
Their season was ultimately ended by Mayo after a keenly contested game at Elvery's McHale Park.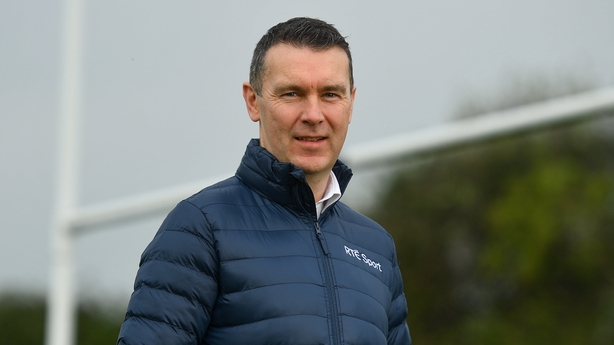 "If I was looking at progression, and I was thinking of a team this year, I would look at the likes of Meath, who probably got as much out of the year as they could," McConville told Hugh Cahill on RTÉ 2FM's Game On.
"They got to the Super 8s, and for 50 or 60 minutes they competed well (in those games).
"That's the next jump for Armagh, is to start contesting again for provincial championships, and for Division 1... maybe reaching those Super 8s, and seeing what we're made of at that stage.
"In order to do that you need to build a squad, and I think that's what Armagh has done over the last number of years."
In McGeney's time in Kildare, he brought the Lilywhites to an All-Ireland semi-final that they were unlucky to lose to Down in 2010.
The following season, a fightback against Dublin, who would go on to win the All-Ireland that year, was derailed by referee Cormac Reilly when he awarded Blues forward Bernard Brogan a soft free late in the Leinster semi-final.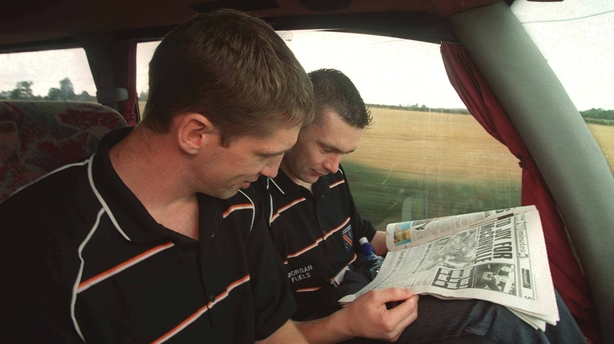 Kildare bounced back to reach the quarter-final, but they would once again come out on the wrong side of an epic game, this time against Donegal. The trajectory was heading in the wrong direction, and McGeeney's time in Newbridge came to an end in 2013.
The following year he was appointed to manage his native county. Progress has been steady, rather than spectacular, but McConville says it's all starting to come together for the 2002 All-Ireland winners.
"He has a grasp of what's needed. I think he has the squad eating out of the palm of his hand.
"He seems to have everybody that he wants. It's a good, strong squad, and another year together, with a bit of continuity, will bring them on again.
"If you go back and ask Kildare players about 'Geezer', there was a common misconception there that he wouldn't have been that popular with the players because it's his way or the highway.
"But players have definitely bought into that, both in Kildare and now in Armagh.
"That has taken a bit of time, but now that it's happened you find that the strides that were made this year, you would think there shouldn't be a problem making similar strides next year.
"Kieran McGeeney said at the end of the season that there were 101 reasons why he couldn't go back. But we all live in hope, and it's the five reasons that you would go back that keeps you at it.
"Armagh, realistically, should be looking at provincial titles from this point on. We've done all the ground work, and he's got them back to a position of respectability, and now it's a chance to kick on.