When Nickie Quaid took his first puck-out in the All-Ireland semi-final against Kilkenny, he aimed the ball towards his favourite landing zone, and to his favourite puckout target, Kyle Hayes. 
That pocket of space on the right flank of the Limerick attack had been cleared out for Hayes to run into but it had been closed off by a deep lying Walter Walsh. Richie Leahy was also arriving into that zone by the time the ball dropped. 
With Padraig Walsh chained to the Limerick centre-forward, Hayes was faced with a three-on-one match-up before he even got near the dropping sliotar. 
Limerick continued to try and be inventive but it was harder again to be creative when every team was studying the All-Ireland champions
Walter Walsh got his hurley to the ball and it ended up being a Limerick sideline. Technically, Limerick won that puck-out, because they were in an attacking position, but Kilkenny immediately turned over possession once the sideline was taken and the play ended with a Kilkenny point from a TJ Reid free. 
The trend was immediately set and much of Kilkenny's early dominance stemmed from the grip they got on the Limerick puck-out. Of Limerick's first nine puck-outs, they only won two (measurements will be explained below).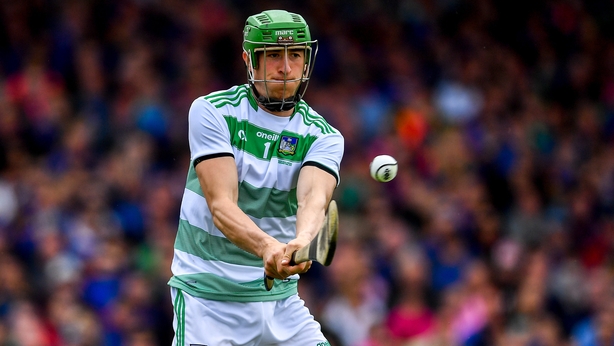 In many ways, Limerick's struggles were reminiscent of the early stages of their match against Clare in June. Limerick lost their first eight puck-outs and that remained a dominant theme of the game; Limerick won just 27% of their own puck-outs that afternoon. 
That statistic amounted to nothing much in the circumstances because Clare were so poor that they couldn't translate that possession into anything. They were only able to manufacture one point off that possession on Quaid's puck-outs but that wasn't a surprise considering Clare turned over 70% of their own possession all afternoon. 
It was a testament to Limerick that they could dominate the game given their puck-out meltdown, particularly when it has been such an important component of their game-plan; yet, even considering how poor they were, Clare opened a window that afternoon into how best to shut down Limerick's restarts.   
The retention rate on their own puck-outs was central to Limerick's success last year. The statistician and writer Brian McDonnell showed how Limerick generated 110 shots from moves which originated from their own puck-out, and turned that possession into 2-42. Limerick were averaging 0-06 from 14 shots per game.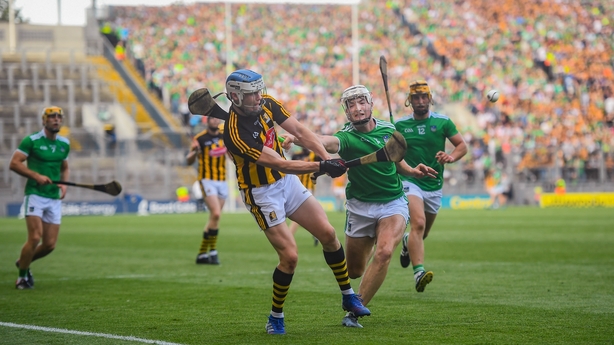 Limerick won 62 of their 63 puck-outs inside their own 65-metre line last summer, which underlined Quaid's accuracy and bravery to pick out players in pockets of space, especially between the Limerick 45 and 65 metre lines. 
Yet Clare shut down that space in June, limiting Quaid to just one mid-range strike. Seamus Flanagan won a puck-out by pushing off quickly against Jack Browne but that was the only time Clare left that space free. And the game was long over by then. 
Clare got at least three bodies under, or around, Quaid's long puck-outs as quickly as possible, while they also compressed the space much tighter around the middle, and on the midfield flanks. And Kilkenny used a similar template in the All-Ireland semi-final. 
Quaid was restricted to just one mid-range puck-out while, of the 14 long puck-outs Quaid took, Kilkenny won nine. To compound those numbers, Kilkenny mined three points off possession secured on Limerick's long puck-outs.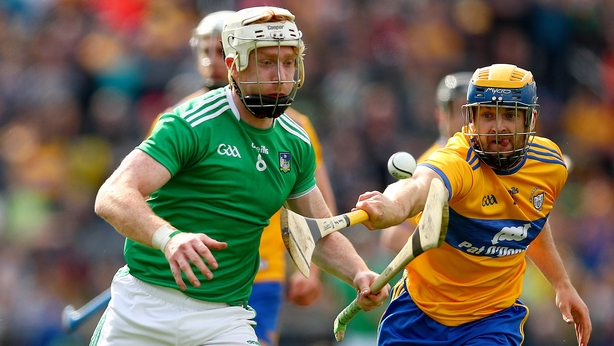 Long puck-outs were in the news last weekend when Laois goalkeeper Enda Rowland scored a point from a puck-out for Abbeyleix against Clough-Ballacolla in the Laois championship. Earlier in the season, Clough-Ballacolla 'keeper Danny Hanlon scored a point from a puck-out during a league game against Rosenallis. 
Goalkeepers have never been able to hit the ball as long but hurling is no longer defined by the long game. Especially given how the opposition can hunt that ball down. 
Once a long puck-out is taken by a goalkeeper now, it takes – on average - 4.5 seconds for that ball to land around the half-forward line. 
To put those numbers in a different context, the fastest 12 year-old runners in this country can sprint 60 metres (indoor) in almost 8 seconds flat. So how many metres can modern inter-county players sprint in 4.5 seconds to get under, or around the break on that dropping ball from a puck-out? 
Securing clean possession has never been more difficult with so many bodies under that dropping ball. Conversely, generating space to enable a keeper to hit moving targets, especially lateral targets – which puts receivers on the front foot – has never been more important.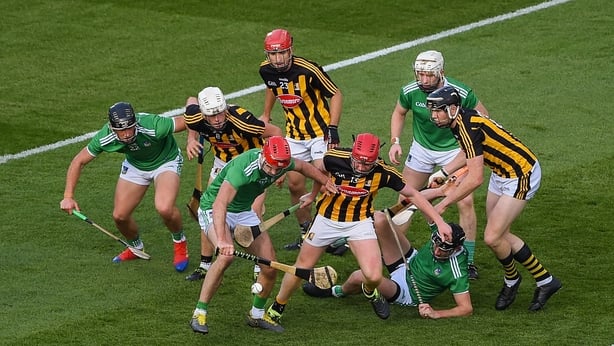 The goalkeeper is normally the first player to be hammered when the puck-out numbers are low but the players out the field have to create the opportunities for the keeper to exploit. 
Short puck-outs are designed to avoid that defensive web and to build the platform of attack through the lines or with cross-field deliveries on that second ball. On longer puck outs, modern receivers have to think now like wide-receivers in American football in order to create that separation from their markers, or to create those pockets of space to get free from the clutches of sweepers, covering players or zonal defenders. 
In American football terms, those players occupy the safety position. There are two variations of the position in a typical formation - the free safety and strong safety.  
The sliotar can travel a lot faster than an American football but it can also travel a lot further, which gives players more times to get into a position to shut that ball down. Yet the biggest difference between both games is that, when a hurler or camogie player secures possession, they have to try and do something with it, whereas in American football, making the catch is often enough.  
Denying players the opportunity to create that separation before the goalkeeper even strikes the ball is the key to shutting down any space creation in the first place.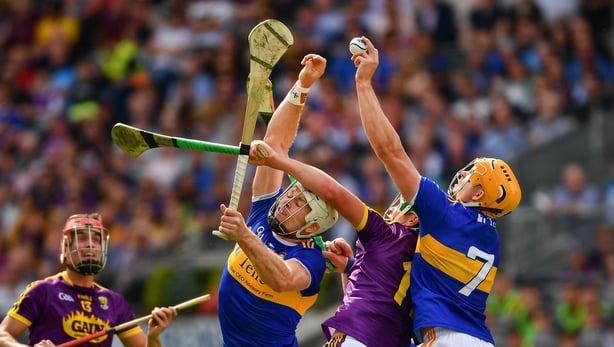 Manufacturing that space had been the key to Limerick's success on their restarts because Quaid was mostly trying to hit grass, with moving targets running into that space. Last year, Limerick's half-forwards were excellent at clearing out and vacating zones to allow midfielders and inside forwards to make runs into those areas. 
Even when teams set up zonally against them last summer, Limerick's fork-running to the flanks, both in front of and behind the zonal defender, was exploited by Quaid's accuracy. And any attempts to track those runners with deep lying opposition half-forwards still opened up more puck-out options and targets on the other side of the field. 
Limerick have always tried to be creative. When they were struggling to win primary possession against Clare in June, half-forwards were trying to tap long puck-outs down to Cian Lynch making angled infield runs to win the break on the hop.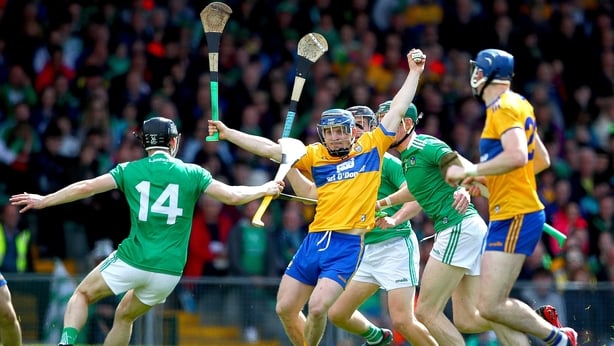 Lynch was more involved in puck-outs In Munster this season but, with Lynch being man-marked so often, Limerick invariably used him as a decoy runner to create pockets for other players to exploit. 
Limerick continued to try and be inventive but it was harder again to be creative when every team was studying the All-Ireland champions with such forensic attention. 
Not having the same focus on them last year was a luxury and Limerick's success rate of 72% on their own puck-out in 2018 was widely acclaimed as a huge contributory factor to their success. 
However, that figure is inflated too because it included all short puck-outs. Limerick, like most teams, don't measure a successful puck-out on a short strike to a loose defender inside the '45, because the measurement begins on that second ball. 
By those measurements, Limerick's success rate on their own puck-out was 63% against Cork and 76% against Waterford. Despite being blitzed against Cork, the possession won off their own restarts largely kept Limerick alive because they mined 1-09 from Quaid's puck-outs. Against the breeze in the first half against Waterford, Limerick won 87% of their own puck-outs, and translated it into 1-05.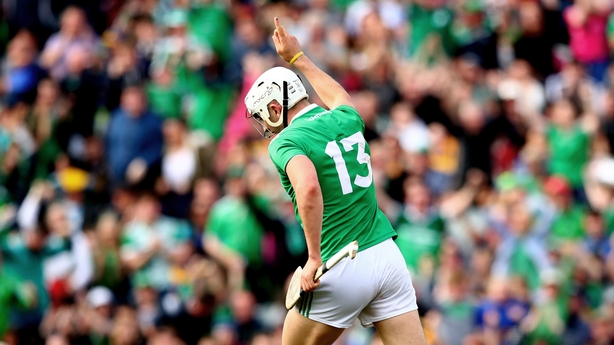 The 27% figure against Clare was even more of a concern because Limerick managed just one shot off possession from their own puck-out, which Aaron Gillane drove wide. 
Tipperary had Limerick under huge pressure on their own puck-out for long stages of the Munster final but Limerick eventually arrested that trend and ended up translating the possession secured from their own restarts into 1-07. 
The number of scores that teams can generate off puck-outs (similar to kick-outs in football) is now invariably one of the most important stats categories in the game. Kilkenny proved that against Limerick when mining 1-07 off their own puck-out. Considering they also secured three points off Limerick puck-outs, more than half of Kilkenny's scoring total was generated directly off restarts. 
Limerick won 51% of their own puck-outs (taking into account that measurement beginning on the second ball on the short puck-out) against Kilkenny but they only turned that possession into four points. 
That number can really be bumped up to five points when David Reidy's goal chance – that was saved by Eoin Murphy – ended up going out for a '65, which Diarmuid Byrnes converted. 
A goal at that stage would have won the match for Limerick but theoretically, Limerick scored one point less than their 2018 average of 0-06 from their own restarts. And they lost by one point.
Fine margins.