If there's one team that can stop Dublin's drive for five it's Mayo - that's according to Donegal defender Neil McGee.
McGee watched helpless from the bench due to injury as the Ulster champions crashed out of the race for Sam Maguire with a four-point defeat to James Horan's team on Saturday.
Mayo are a battle-hardened outfit and the Dubs had to beat them in two of their recent four All-Ireland final wins on the bounce.
The Boys in Blue will be favourites for Saturday night's semi-final at Croke Park, but McGee isn't writing off the underdogs' chances.
"They'll have no fear of Dublin," he said, speaking to RTÉ Sport. "Dublin are obviously firing on all cylinders this season and they'll be very hard to stop, but if there's one team that can match them for intensity it's Mayo. 
"They seem to bring that in every game and it's very hard to get to that level - that's the level that Donegal need to get up to."
McGee was recovering from a quad muscle injury and was hoping to feature last weekend in Castlebar, but he broke down in training on Wednesday night, which effectively ended his inter-county season.
He wasn't surprised by the intensity that Mayo brought to this tie, which was in the final round of Super 8s games and was essentially an old-fashioned, straight knock-out All-Ireland quarter-final.
But he suspects that some of Declan Bonner's young team weren't fully prepared for the home team's blitz.
"That's what they pride themselves on and it was no shock coming in there," said McGee.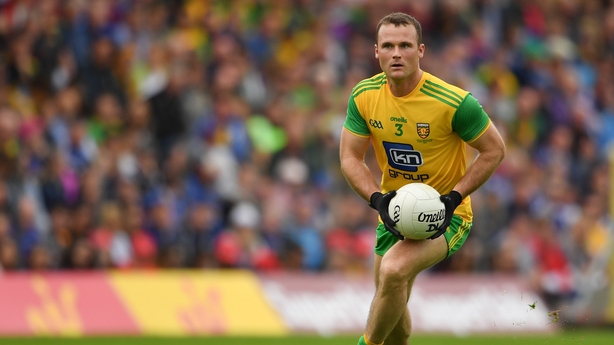 "We knew what to expect because we've been there an been on the receiving end of it a few times. If we take anything out of it, it's that the younger boys will take some learning out of that. It wasn't the quality that beat us, it was more the intensity. If boys can take anything out of it, it's that there.
"It was a do-or-die game, a knock-out game and they came out on top. Simple as that. It's not about rivalries or anything like that - we wanted to get to the semi-finals and we wanted to get to the semis.
"We can say we missed chances, but they missed a lot of chances as well. They seemed to get the breaks, they looked the hungrier team."
Donegal retained their Ulster title this year, but for the second season in succession they failed to get out of their Super 8s group due to defeat on the final day.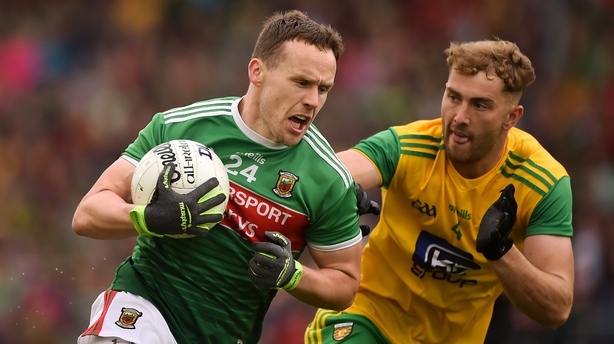 That stings and McGee admits that this team will have to sit back on reflect on whether they actually managed to make any progress in 2019.
"Have we progressed from last year?" he asked. "I don't know.
"We'll have to sit back and think about that. We won Ulster again, which was back-to-back, but we're in the same position we were last year. Our aim this year was to go further and progress to the semi and we failed in that.
"There are a lot of weeks ahead when we'll be disappointed. We'll go back to our clubs and I'm sure Declan will sit down and see where we have to be."