The task facing Jim Gavin and Mickey Harte on Sunday is perhaps unique in the history of the GAA.
The pair preparing teams for an All-Ireland quarter-final, both knowing that they are through to the last four.
So from one perspective, with passage to the next round already assured, there's nothing to play for and it's a day to rest the big names with one eye on the knock-out game a week-or-so down the track.
But it's not as simple as that. It's not simple at all, in fact.
What exactly is there to play for? With Group 1 concluding on Saturday evening, Sunday's Group 2 teams will know who they can face in the semi-final as it's first plays second.
The winner will go through to a semi-final six days later while the loser will have an extra day to recover due to a quirk in fixture scheduling.
Neither team will want to get a thumping, neither will want to lose and neither will want to play badly, but the result is 100% secondary - Enda McNulty 
There's also a chance that these two will meet again this season. It happened in 2018,  Dublin won when this pair met in Omagh in the Super 8s and again in the All-Ireland semi-final. Does either manager want to show their full hand to the opposition?
Tyrone haven't beaten Dublin in championship in five attempts or 11 years so from that perspective a win over the five in-a-row-chasing All-Ireland champions would be handy.
But how often is the challenger going to beat the champion in any given season? Would Harte rather save up all of his credit for the first Sunday in September?
But while they may not want to put too much into winning, neither side will actually want to lose as that would break their momentum and leave them just a week to pick things up before a semi-final.
"Both managers will want to bring complete clarity around this to their captain, their leadership group, their players and management team," said 2002 Armagh All-Ireland winner Enda McNulty, speaking to RTÉ Sport.
"They will be saying 'we want to perform to our maximum, but there are three key success criteria that we are looking for'."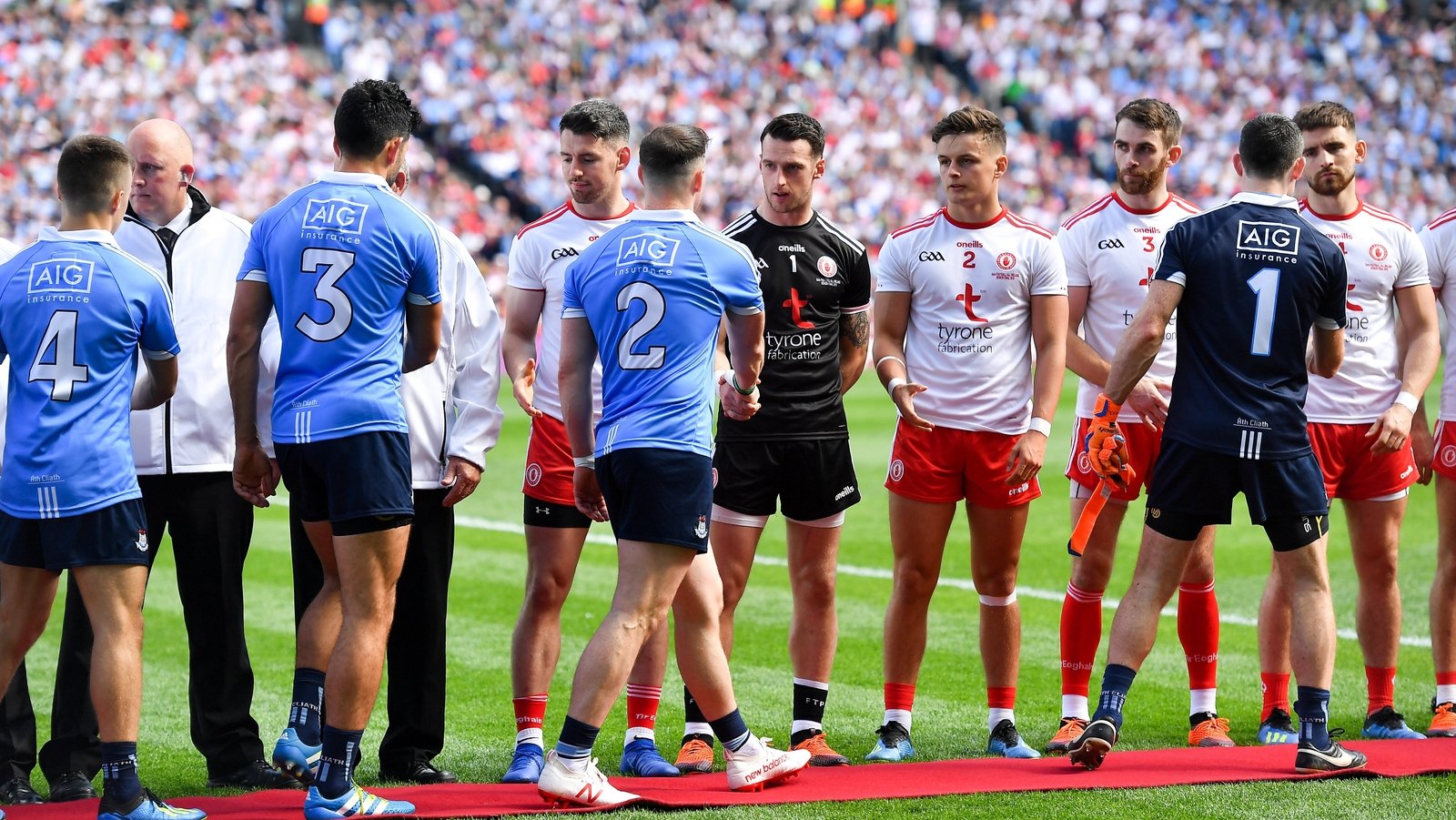 McNulty is founder and CEO of McNulty Perform, a performance coaching business whose client list includes the Irish rugby team, Leinster Rugby, Olympians, professional golfers and Premiership footballers.
According to him those criteria could include starting three players that are normally among the substitutes, bringing four players into the match day squad that usually watch games in their street clothes and getting them on the field at some stage, and getting minutes into legs other that need them.
"Will Jim Gavin consider players who haven't played so much this year – Diarmuid Connolly, Bernard Brogan and Jonny Cooper?
"Both managers will be managing minutes and this is where the GPS data will be invaluable. Jonny Cooper hasn't played much this year because of injury so if he starts, he might get whipped off after 55 minutes to save his legs for the semi-final.
"Neither team will want to get a thumping, neither will want to lose and neither will want to play badly, but the result is 100% secondary. This game is about learning how to get better, how to get stronger, how to be better prepared."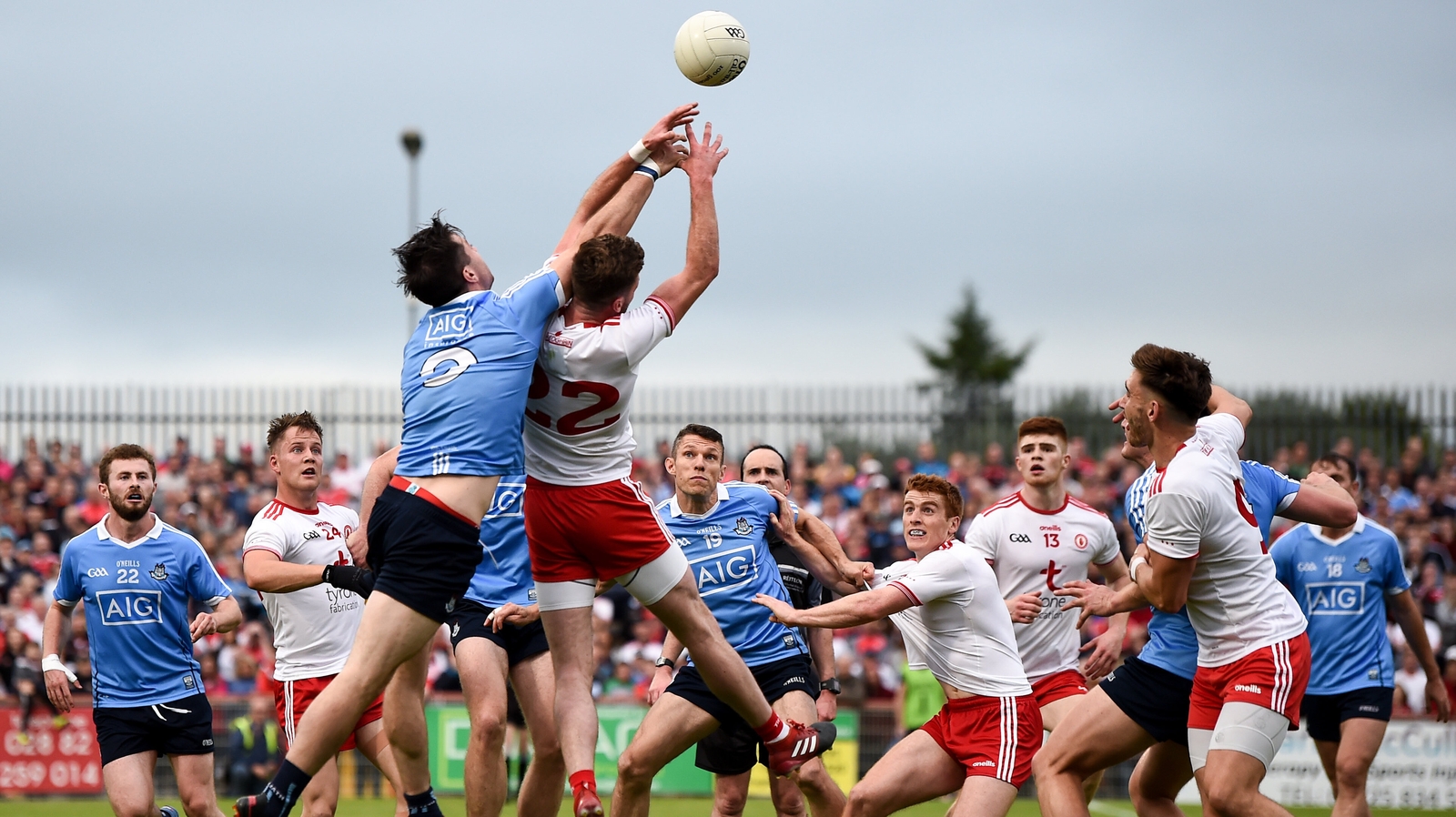 According to those in the know, both sets of management and their backroom teams will have spent the last fortnight focusing more on the All-Ireland semi-final than they would have about this weekend's game.
Dublin and Tyrone have both beaten Cork and Roscommon so the top two spots in Super 8s Group 2 were already locked up after two rounds of games.
"During the last two weeks the backroom would have been doing a lot of work on potential semi-final opponents in preparation for next week, rather than focusing on this week's opponents," said former Roscommon manager Kevin McStay, speaking to RTÉ Sport.
"Afterwards there will be no talk about this match – it will be all focused on six or seven days' time; teams will be immediately into recovery, analysis and getting in two training sessions.
"No eternal truths can be drawn when there's nothing at stake." McStay managed Roscommon in last year's All-Ireland quarter-final Super 8s stage, playing and losing to both Tyrone and Dublin.
"This is a match that doesn't really matter and the only thing to come out of it will be who finishes first and second," he said. "The biggest thing is that they will already know their semi-final opponent and I believe all four matches should be played at the same time as they would be in a World Cup."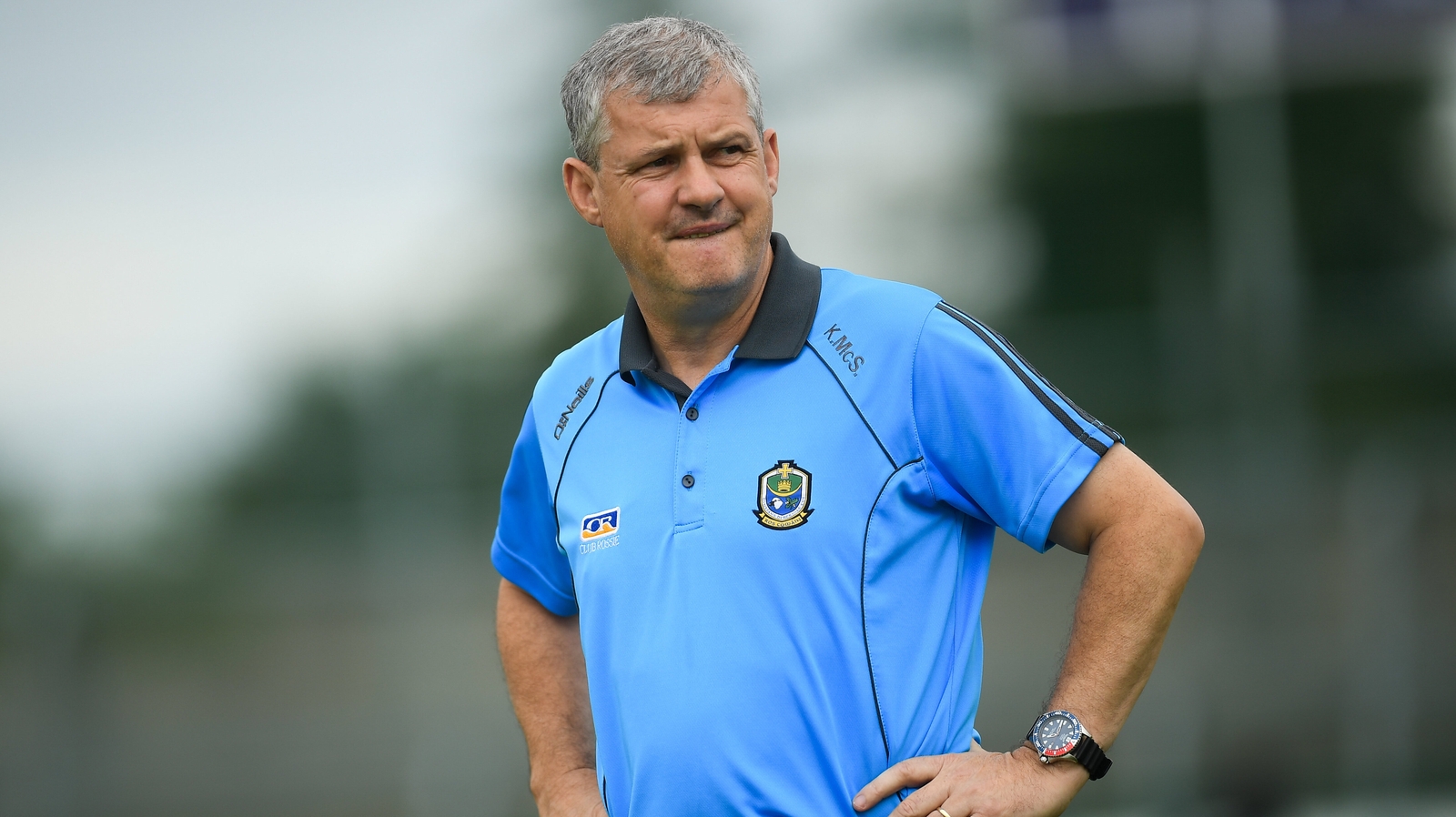 The consensus is that the pressure, if there is any, is on Tyrone as they are playing at home, they haven't beaten Dublin in championship in so long and the need to keep their momentum, which isn't as strong as the Dubs', going.
"It is a very, very tight turnaround," noted Kerry legend Colm Cooper, speaking on the latest edition of The RTÉ GAA Podcast.
"The more I think about this game, the more I'm thinking why would Mickey Harte risk his full team going out against the Dubs knowing that you're in a semi-final the following week and potentially picking up knocks.
"For Dublin, it's not such a big deal because of the strength in depth of their squad; they could easily throw in Cormac Costello and Kevin McManamon and it wouldn't weaken them that much.
"I don't know are Tyrone the same and I don't think Mickey Harte will play a full team because he will have one eye on an All-Ireland semi-final, potentially with Kerry, the following weekend.
"Does he really want to give guys 70 hard minutes against the best team in the country? Is that ideal preparation? I don't think it is and I think we'll see wholesale changes on both sides."
"Be Brave enough to Compete, Humble enough to Collaborate and Ambitious enough to Explore"
It was our great pleasure to collab and work with @markpollock as part of a leadership program for one of our clients. pic.twitter.com/9ipr4Fbn1B

— Enda McNulty (@Enda_McNulty) June 21, 2019
Until 2001 every championship game mattered as the competition from start to finish was straight knock-out, apart from rare instances like a short-lived round-robin group in Leinster's early rounds.
Since 2001 there has been a backdoor and an All-Ireland quarter-final stage and starting last season we've had the Super 8s, eight teams divided into two groups playing three games apiece for four semi-final spots.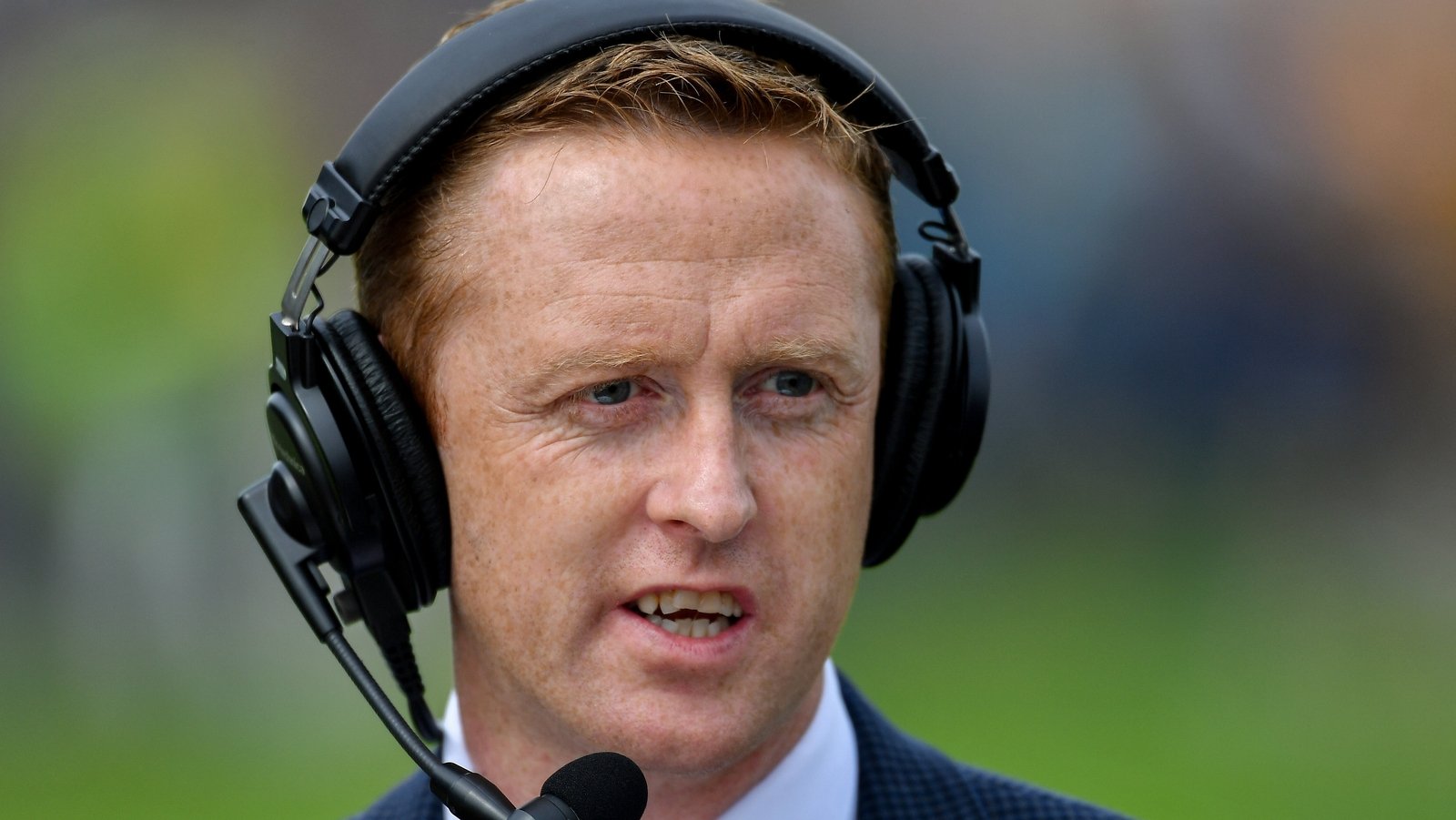 Last year this scenario didn't materialise, where two teams already qualified meet each other in the last round.
"We are humbled to advise a lot of managers in sports and business," said McNulty. "If I was advising each coach, captain, management team before Sunday I would be telling them to focus on what their priorities are."
Winning is a secondary priority for both Dublin and Tyrone beyond getting to Croke Park healthy, getting minutes into men that need it, minding players that need to be minded and ensuring that tactical patterns are ingrained in the team.
And if they lose? "If you lose it has to be about what you learn, how you get better and how you get stronger," said McNulty.
"You can lose a game and still strike a psychological blow against the opposition and leave knowing that you can beat them the next day."