Cork and Dublin clash this afternoon looking to claim a first Eirgrid All-Ireland title at Under-20 since the age grade moved from Under-21 in 2018.
Teams from the capital claimed four national titles at the old grade in this decade, while the Rebels haven't won one in ten years, despite final appearances in 2013 and 2016.
Keith Ricken's side came into the Munster final as outsiders against Kerry, but they put in a supremely impressive performance to win comfortably at Páirc Uí Rinn.
"Our lads were on fire that night in terms of scoring," the Cork manager tells RTÉ Sport.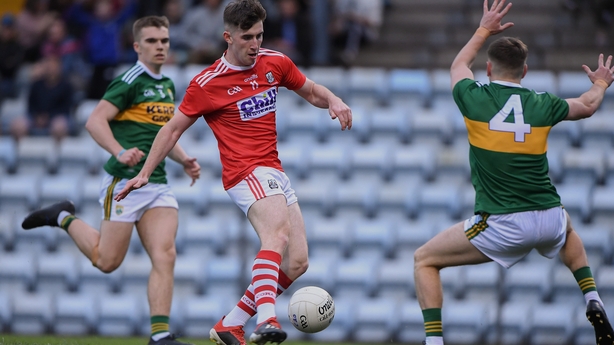 The All-Ireland semi-final was completely different, with the Rebels having to come from seven points down to eke out a narrow two point victory against Tyrone.
"We didn't give up," says Ricken. "They stuck to their game plan, and their ethos, and started to turn the screw.
"We started to frustrate Tyrone, and they had a player sent off on the strength of that. We went on, and exploited that, and held out for the win.
"We didn't play well, but we worked hard, and that's what you want from any young person."
From the outside looking in, it feeds into a sense of Cork's footballing fortunes turning. The seniors, although relegated to Division 3 in the Allianz League in the spring, put in some encouraging performances in the Championship.
It culminated in them reaching the Super 8s.
The provincial title won by the U20s only adds to that positive feeling, and Ricken points out that football people in the county know the work that goes on behind the scenes.
"Cork are always producing very good footballers. It's just cycles. I was never negative about Cork football.
"There's more boys doing summer camps in our county than there is in the whole of Connacht.
"From the inside, we know it will turn. And when it does turn, we'll make sure that we're ready for it.
"We're producing the players."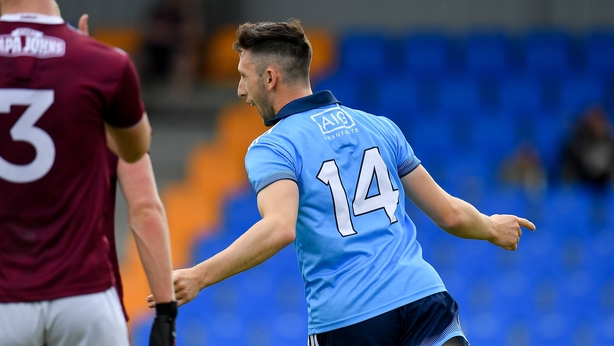 Ricken and his Dublin counterpart Tom Gray agree on one thing; they have no ambitions to manage the senior team in their respective counties.
"I would have always loved to have been coach of a Cork (senior) team when I was younger," admits Ricken.
"But as I got older... well, it's a different energy, you know. It's a lovely opportunity to be still involved, and working with young people.
"It's a gift that keeps giving for me, and I love it."
Gray echoes these sentiments.
"I've absolutely no interest in going anywhere beyond where we are at the moment," says the Dubs manager.
"I've been involved with some of these lads since under-13. I've moved onto being minor manager, and then under-20s, and I'm proud to serve."
Dublin have been the preeminent team at this grade in the decade, winning twice as many titles as the next best county, Galway.
But Gray says that will count for little against a talented Cork group.
"We played them in the development league, and they kicked 1-18 against us off about 25 shots.
"They were incredibly impressive against Kerry in terms of their attacking play. Equally last Sunday they scored 2-17. So it's a huge task for us to keep that score down.
"They also showed composure against Tyrone. They were seven points down early in the first-half, and I'm sure they'd admit themselves that they were struggling.
"The composure they showed to come back and win the game, I know it was only two points in the end, but it was comfortable. It's a sign of a really excellent team."
One thing Gray isn't a fan of is the quick turnaround. Dublin have only had seven days to prepare for today's game since the semi, while for Cork it's one day less.
The Dublin manager says it makes studying Cork a difficult task.
"Even if you wanted to, you don't have the time.
"Hopefully what we've done in the weeks and months leading up to the final will be enough."