I think Mayo definitely benefited from the two weeks off.
Diarmuid O'Connor, Paddy Durcan and Keith Higgins should all be back from injury and bodies that were creaking like Lee Keegan and Aidan O'Shea should be a lot better as well.
The closer this game is coming the more of a chance I'm giving Mayo.
Rumours are that Paddy McBrearty and Jason McGee are doubtful.
After losing Eoghan Bán Gallagher, if they lose the two lads, especially McBrearty, I think Mayo have a great chance.
Can Mayo improve? Yes. There's a lot of talk about how poor their kick-out has been. Rob Hennelly is an option but do you lose out on David Clarke's aerial and saving ability then?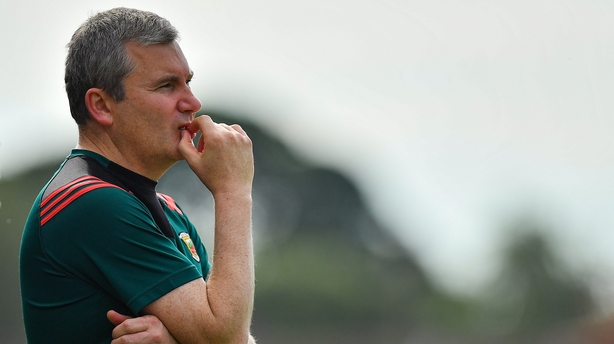 They turn over the ball way too much. They did it against Kerry, they did it against Meath. Their conversion rate is not where it should be for a team looking at winning an All-Ireland.
That's before you even look at Donegal. They have to cope with Ryan McHugh, Michael Murphy. Expect Lee Keegan and Durcan to pick up there.
Donegal have the Stephen Rochford factor, he has been with Mayo and knows them inside out but they coughed up a lot from play against Kerry.
I think their defence can be tighter. They gave Kerry nearly every kick-out, and that can be improved.
Midfielders weren't like they were in Ulster. Jamie Brennan can  improve. Donegal can improve big time. Paddy McGrath and Neil McGee will tighten up that defence.
If they bring a war mentality, I'd give Donegal every chance but that McBrearty factor is huge. If he is missing I would nearly tip Mayo but if he's good and he's playing I'm going with Donegal.
Meath will look at this season as a success; they're back to Division 1, had Super 8s football.
They have been competitive enough but I don't think they are ruthless enough or have the firepower to put teams away. Mayo outscored them 2-06 to 0-02 in the final 20 minutes. That's when they tend to wilt against the big teams.
Donal Keogan, Bryan Menton, their defence individually are excellent. They stand up man to man but they're facing Clifford, Paul Geaney, Stephen O'Brien, Seanie O'Shea and it will stretch them this weekend.
The Kerry defence is getting better with each game and David Moran being back is a huge bonus.
Kerry have to win. They will try to rip in to Meath and if they can take the foot off the gas in the second half then great, but I don't think that will happen.
Meath are stubborn and resilient. They have nothing to lose and that makes them a little bit dangerous. They'll make it hard for Kerry by defending well and running at them but it won't last.
Kerry should press Andy Colgan; Mayo got great return from pressing him.
I think Kerry will win but it will be a tougher battle than people think.
A very strange one. Both teams are qualified. No-one knows what either manager will do.
Do Tyrone play with Cathal McShane or Mattie Donnelly up front? I don't think you do, because you could meet Dublin down the road again and you're giving them a dry run to prepare for this kind of set-up.
If you lose by going with your strongest outfit, you're psychologically messed up going into an All-Ireland semi-final six days later.
Peter Harte is carrying two black cards, do you risk him missing a semi-final?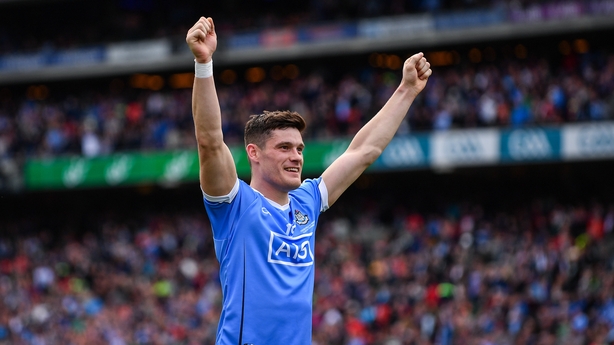 Jim Gavin will always go to win. I don't think a loss is good for him at any stage, whatever the circumstances.
In a year they are bidding for five in a row, you don't risk losing. However, do you risk Fenton, McCarthy, Kilkenny, McCaffrey?
I think he's in a position where he can introduce a few changes: Costello, Lowndes, Brogan. Connolly, if he is to play this season, should be in the squad this weekend.
Mickey Harte and Jim Gavin won't disrespect the competition but I can't see them playing their strongest teams, or in Tyrone's case, using their strongest system of play.
I think Dublin will win it but you will have a cat and mouse game.
There's nothing to play for here really but I kind of think there is.
If you look at it from a Cork point of view, they've had a season no one saw coming. After they were relegated to Division 3, they made it to the Super 8s, they put it up to Dublin, they missed a serious chance with Tyrone.
They were games they wouldn't have been given any chance in at all but they did well.
I do think it's important that they beat Roscommon. It would give them serious impetus going in to next season.
These are exactly the type of games that they need to win - a team around their own level, that they should be beating, that they have fallen down against in the past. It would give them brilliant energy for next year, mentally it would be good for them.
Anthony Cunningham will not want to lose this last game. They ended the Super 8s miserably last year.
Brian Hurley and Michael Hurley are carrying knocks. If they are, it would seriously hamper Cork's chances but I think I'll still go for them.
I think Cork football has turned a corner, with their U20s in the All-Ireland final and their minors in a semi-final.
Tomás Ó Sé was speaking on RTÉ Radio 1's Morning Ireland
Watch Tyrone v Dublin live on RTÉ2 and Cork v Roscommon live on RTÉ Player, follow all four games via our live blog on RTÉ.ie/sport and the News Now app or listen to live radio commentary on RTÉ Radio 1 and Raidió na Gaeltachta