Former Cork goalkeeper Ger Cunningham says more responsibility should be given to the other members of a referee's team to help him officiate games.
Much has been made of the performance of both referees, Alan Kelly and Seán Cleere, who were in charge of the All-Ireland semi-finals last weekend at Croke Park.
Frustration amongst supporters has led for some to call for the introduction of a second referee, but Cunningham tells RTÉ GAA Correspondent Brian Carthy that there isn't a need.
"The way the game has gone, the pace of the game is phenomenal. It's their passion, and the love doing it," said Cunningham.
"I would just think it should be more of a team in that the two linesmen... their role should be enhanced. The referee and his linesmen should be working more closely together.
"I wouldn't be a fan of introducing a second referee.
"Every referee is different. If you have two referees on either side of the pitch who have a different interpretation of the rules, I think it would lead to an awful lot of confusion.
"The linesmen, even the umpires, they should have a bigger role to play. There are seven people there, and I think we should be looking at involving them more so that it's not the referee on his own."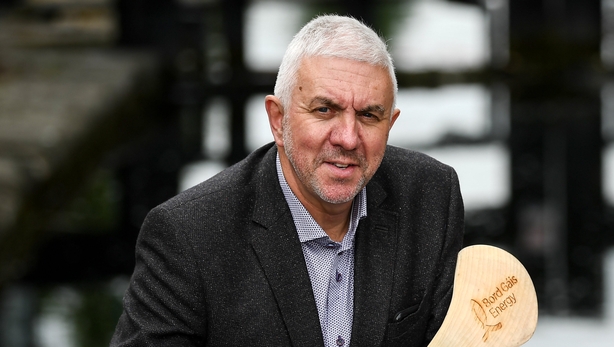 While supporters might always argue the toss over the interpretation of a rule, there was clear evidence that Limerick had been done out of a late 65 in their one point defeat to Kilkenny on Saturday.
Replays showed that Darragh O'Donovan's sideline cut was partially blocked by the hurl of Cillian Buckley, but the officials didn't see it.
"In fairness to John (Kiely, Limerick manager), I think he was very magnanimous in his comments after the match. The effort that these guys make all year round. The commitment, and the sacrifices, an incident like that can have such a bearing.
"If they got the 65, there's every chance they would have put it over the bar. Then you're into 20 minutes extra-time, and they could have won the game, and they could be in the All-Ireland final.
"I'm not an advocate of bring it in for everything, where it'll stop the flow of the game.
"In an incident like that, where it potentially led to a score that could have given Limerick the chance to play in the All-Ireland final, we need to put some thought into how we use technology.
"Because Hawk-Eye has been a phenomenal success since it's been brought in."