In 1996, the year university fees were abolished in Ireland, just 19.6% of Irish men had completed third-level education.
That figure rose to 27.7% by 2006 and then 40.7% by 2016 - even as the 'student contribution' crept up to €3,000 per annum.
That demographic change has been reflected in the composition of inter-county hurling panels.
Of 24 Tipperary players profiled ahead of the 2009 All-Ireland final against Kilkenny, the majority were tradesmen (8) or working in finance/sales (5). There were 6 students and 3 teachers.
By the 2016 decider, against the same opposition, there were now 11 Students, 3 teachers (and 3 of the students training to be teachers), 5 in finance/sales but no tradesmen.
The old archetypes of the county star being the local bank official or farmer are slipping away, with the majority of players now studying full-time, often on scholarships, or in a job such as teaching that offers substantial holidays in summer months.
'I actually believe that type of accusation of disrespecting the traditions of the game is part of the last remnants of British culture on these islands.' #rtegaa pic.twitter.com/yKh42z1bM0

— The Sunday Game (@TheSundayGame) July 28, 2019
As part a wide-ranging discussion on the changing times in hurling on last weekend's Sunday Game, former Waterford manager Derek McGrath suggested that the growing number of hurlers attending college has had an effect on teams' openness to trying new tactics, such as the much debated 'sweeper system'.
"Of the 60 players at the weekend, I reckon 56 went through third level," said McGrath. "This is not an academically snobby point, but it's a societal issue.
"The pathway for most players now is Harty Cup/Leinster Colleges, Fitzgibbon and when they are in college they are sharing ideas across the board with all different types of guys.
"They're questioning things more and looking for more information and at the same time trying to get that work-life balance completely correct.
"That's a reflection of what has changed over the last 20 years. I think it's good change."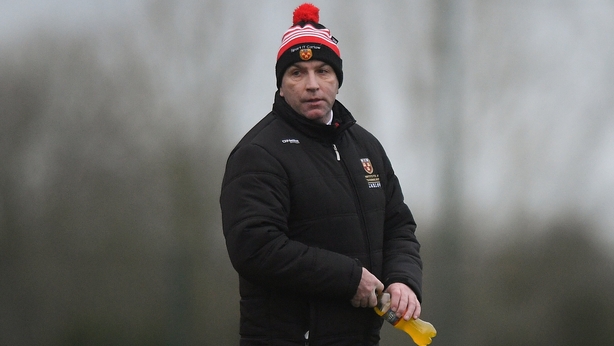 But there is more to the student takeover than a willingness, perceived or otherwise, to think outside the box.
Speaking on 'The Game:Extra Time', an online companion series to last year's epic history of hurling, five-time All-Ireland winner and IT Carlow manager DJ Carey suggested that the standards of play and preparation for the Fizgibbon Cup have made it almost an extension of the county game.
"It's probably the next thing to senior inter-county hurling," he said. "There's almost a professionalism coming from colleges.
"It's shortening the careers in a lot of cases. You've given your five, six, seven years to playing that sport and now saying 'well, now I want to go travel'."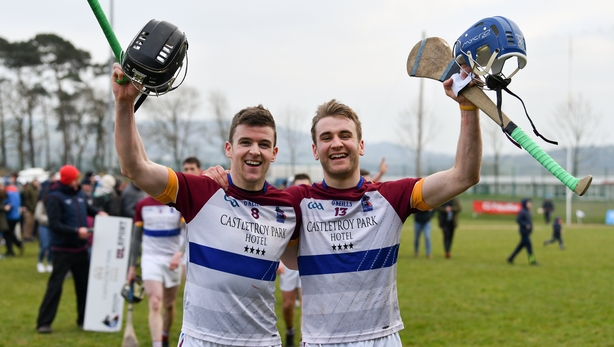 Fitzgibbon has long served as an incubator for future talent - the victorious 1977 UCG side featured three future All-Ireland winning captains in Joe Connolly, Conor Hayes (both Galway) and Pat Fleury (Offaly).
But Ger Loughnane thinks that the increased number of players going to college and realising they were the equal of team-mates and opponents from traditionally successful counties is "the big reason why the Clares, Galways and Waterfords, who weren't a big force before, have come so much to the fore over the last 20, 30 years."
For Eamonn Cregan, an All-Ireland winner with Limerick in 1973, the mix of elite players from different counties on college teams has also been a positive for the sporting culture.
"We would never mix afterwards, we would go home," he recalled of his own days as a player. "And we would still hate them, and they would hate us.
"The same rivalry is there but not the same bitterness. They all know each other and they all go and have a chat.
"That's a lot better for the game, I think, than our approach. We wouldn't dream of talking to the opposition."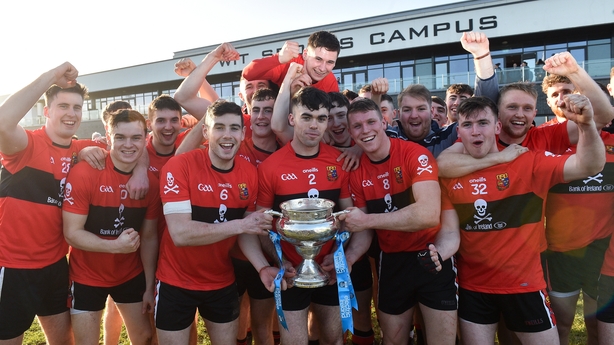 However, the demands on time and body from what can these days be a 12-month season - between club, college and county - are such that hurling has become a game for a young, unmarried man with a lot of spare time. The likes of Michael 'Brick' Walsh, still lining out for Waterford at 36, are a rarity.
"Back in the day, you would have a farmer playing hurling, now you don't have many," observed Walsh's former team-mate Dan Shanahan.
"I can see players now retiring at 28, 29. Back in the day it was 33, 34, 35."
Babs Keating was one who certainly wasn't impressed with the influx of students into panels, remarking after his final season as Tipp boss in 2007 that "less educated guys had a greater ability to retain the bit of advice you gave" while Antrim's 1991 All-Star Terence McNaughton warns against allowing an "elitist" culture to develop.
"I think we maybe need to take a step back and see where we're going with the GAA," he said.
"Is it going to be elitist, that only schoolteachers and college students will have the time to play this game at this level?
"This is a community game and there has to be room for everybody.
"We can't go that professional that it's only a certain type of people that can actually play the game."