Brian Hogan - 6
Made one vital save, though may well feel he should have done better for Wexford's first two goals.
Cathal Barrett - 7
A mixed bag for the corner-back, got the run-around off Paul Morris at times, who got 0-02, but still managed to clear a lot of ball. Most importantly, he finished strong.
Seamus Kennedy - 7
Passed a number of markers through his hands on a busy afternoon in the Tipperary defence, mainly at half-back, and coped well.
Barry Heffernan - 7
Managed to keep Lee Chin to a goal from play, the Wexford man nailed 0-09 from placed balls, and was taken off after a good shift with less than ten minutes to go.
Brendan Maher - 7
Found himself pinned back at times and got all he wanted of it off Rory O'Connor, though looked good when he surged out of defence. Another strong finisher.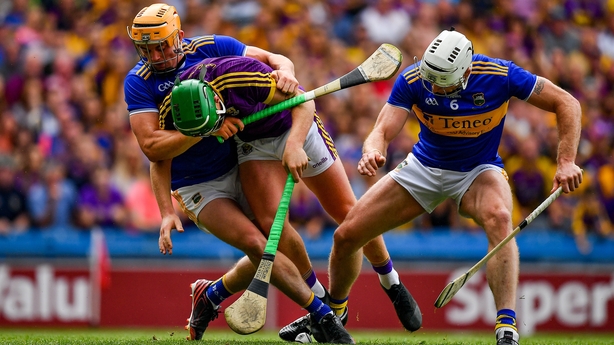 Paudie Maher - 6
Tipperary's spare man in defence couldn't exert a huge influence because Wexford chose not to hit high ball in on top of him.
Ronan Maher - 8
Did well on Conor McDonald, even though the Wexford man got 2-01 from play, and the Tipp half-back was immense in the closing stages.
Noel McGrath - 9
Got four from play alternating between half-forward and centre-field and he, more than anyone, led them after they went a man and five points down.
Michael Breen - 6
Threw himself into everything, but didn't managed to put his stamp on this game and he was called ashore after 53 minutes.
Dan McCormack - 5
Picked at wing-forward, played mainly in the frenetic midfield and he was the first man taken off when Liam Sheedy looked to change things up.
John O'Dwyer - 6
Couldn't find a way out of the prison Shaun Murphy put him in, though came into it well once he moved away from the Wexford wing-back.
Niall O'Meara - 6
Wasn't able to get into this game, though he set up Callahan's goal, and Tipp management replaced him with Mark Kehoe after 55 minutes.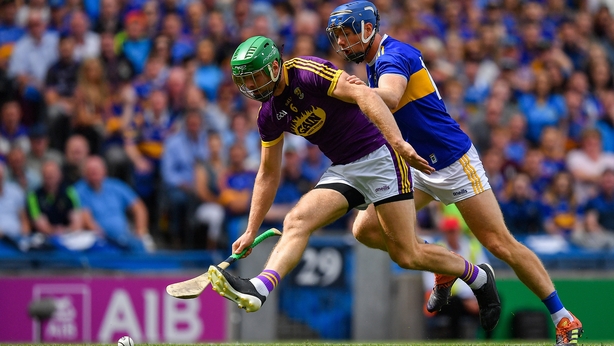 Jason Forde - 8
Hard to argue with a haul of 0-12, including eight frees, two '65's and a pair from play. Wexford thought enough of him to send Matthew O'Hanlon to mark him.
Séamus Callanan - 9
Brilliant finish on the half-volley for his first half goal, added two points and his leadership was illustrated when he turned up in his own half-backs to win the final puck-out of the day.
John McGrath - 4
Didn't score and got himself sent-off. He'll be a relieved man that his team won without him and that he's not suspended for the final.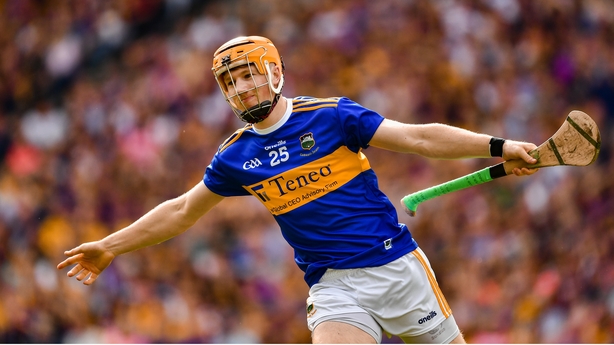 Subs:
Willie Connors (For McCormack 51 mins) - 7
Clipped the point right on the stroke of 70 minutes that brought Tipp back level.
Ger Browne (for Breen 53 mins) - 7
Tipperary's first sub in, made a contribution in general play and scored a point.
Mark Kehoe (for O'Meara 55 mins) - 7
Raised a vital white flag late on and made a difference in the hectic closing stages.
Alan Flynn (for Heffernan 64 mins) - 6
Tipperary's only substitute brought into the defence and he worked hard.
Jake Morris (for O'Dwyer 67 mins) - Not on long enough to rate