No less a figure than Dónal Óg Cusack rates Eoin Murphy as the best goalkeeper in hurling right now.
The Kilkenny number one is helping to take the role of keeper in the small ball game to a completely different place and the fact that he won an All-Star last year despite the Cats not making it any further than an All-Ireland quarter-final speaks volumes about his performances.
The Glenmore man is one of the best shot-stoppers around though it's the other things that he does that really sets him apart.
We need your consent to load this SoundCloud contentWe use SoundCloud to manage extra content that can set cookies on your device and collect data about your activity. Please review their details and accept them to load the content.Manage Preferences
Listen to the RTÉ GAA Podcast at Apple Podcasts, Soundcloud, Spotify, or wherever you get your podcasts.
Arguably, net-minding is the least important thing that a goalkeeper does in Gaelic games anymore, football or hurling. Number one is distribution, both from restarts and general play, and then there's organising the defence, sweeping at the back and so much more.
Murphy made a string of outstanding saves in last year's quarter-final defeat to Limerick and it's his recollection of and reaction to them that tells you all you need to know.
In the first half he diverted a booted effort from Aaron Gillane. Taking up the story, he said: "I knew when I got the hurl to it, I got a strong hurl to it, that it was either going for a '65', which is what you want, or over the bar. It went over.
Limerick lead Kilkenny 0-15 to 0-12 at the break in Semple Stadium. Check out the half-time highlights here on GAANOW! pic.twitter.com/Br7VYgHEE1

— The GAA (@officialgaa) July 15, 2018
"My next thought was to get a ball and get it out because they had the momentum at that stage and it would have suited them to slow it down so I wanted to get it going as quickly as I could and try to find one of our players."
There wasn't going to be any grandstanding, grabbing the crest or roaring at his defenders – it was a case of get the ball back into play.
And when Murphy has the sliotar in his hand, it's not a case of getting it as far up the field as possible. That used to be the goalkeeper's main job and he could let the half-forwards and midfielders worry about winning it.
"He plays out the field for his own club, like Nickie Quaid, which I think is a great practice and aid. He appears as if he has the complete package" - Dónal Óg Cusack
"It's something now that we practice in training, to the wing-forwards and the midfielders coming back into the channels - that's something that has to be practiced," said the 28-year-old, speaking to RTÉ Sport.
"It's not a case of hitting it as long as you can, and even as high as you can on top of some players. You have to give as nice a ball as possible to give them the best chance of catching it.
"That's the way this game has gone and you can't give teams the chance to ping a 40-yard pass from the puck-out – you have to try to cut out and that's the way teams are setting up against us.
"When I was sitting back like I was for the All-Ireland last year, you see the movement out the field and the excellence, the pin-point accuracy of Nickie Quaid every single time.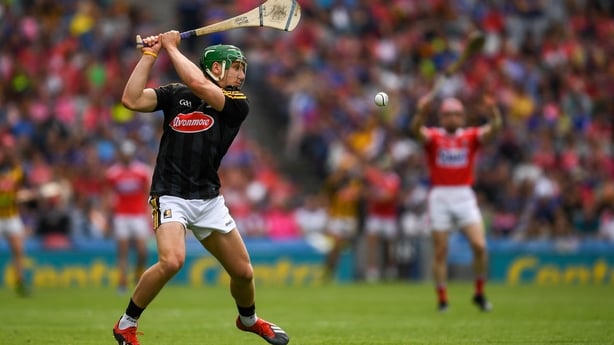 "Limerick forwards were sprinting flat-out for 50 yards and they didn't have to break stride – it was straight into their hand or bouncing up to them.
"The puck-out has to be refined because there are so many scenarios. They might have a sweeper, be dropping men back, if they come up with a plan to counteract you then your plan goes out the window and you have to think on your feet.
"If that means starting with your full-backs, then so be it and we'll work it through the lines."
Speaking on the latest episode of the RTÉ GAA Podcast, Cusack, the man credited with mainstreaming the short puck-out in hurling during his days with Cork, praised Murphy and Quaid, who will face off in Saturday's Kilkenny-Limerick All-Ireland semi-final at Croke Park.
"Arguably, no position has changed more than that of the goalkeepers. Shot-stopping is always going to be the fundamental base, keeping the ball out of the net is what the goalkeeper is there for," he said.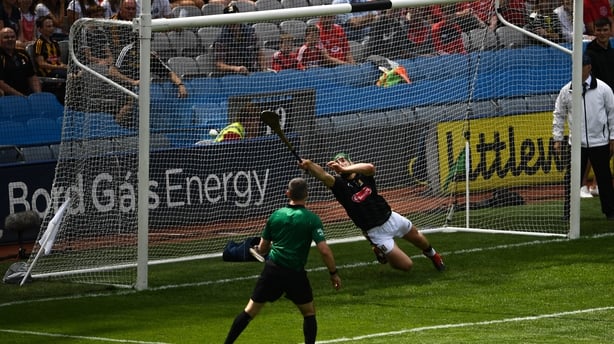 "Now it's an all-inclusive role with aspects common now that weren't as prized previously – distribution, acting as a quarter-back or sweeper.
"I remember my father used to say to me that you had to be a good hurler as to be a good goalkeeper as well as having everything else and that's true in today's game.
"When you look at the keepers that are playing in Croke Park this weekend, focus on Nickie Quaid and Eoin Murphy, and you have the personification of all the good things about modern goalkeeping. Quaid has gotten better and better over the years.
"People talk about that save from Seamus Harnedy in the All-Ireland semi-final last year, but I would encourage people to watch what happened afterwards.
"The ball breaks to one of his defenders, the defender plays it back to him and an arch rule that everyone is taught since they were a kid is don't go back across your own square, but Nickie lifts his head, goes across his own square and passes the ball over the head of a Cork forward to set up another attack. That was a real example of that all-inclusive responsibility."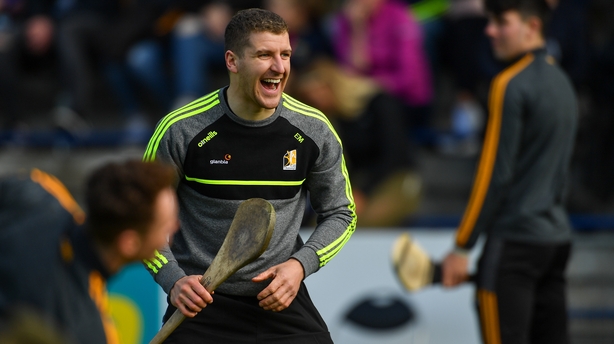 He continued: "Eoin Murphy, if you were to rank all of the keepers in the current game, Eoin Murphy is up there with the very top. He has skill and shot-stopping, but so much more.
"He plays out the field for his own club, like Nickie Quaid, which I think is a great practice and aid. He appears as if he has the complete package."
Murphy plays wing-forward for his club Glenmore and he was part of the team that won the All-Ireland junior club title in 2016, lining out at wing-forward in the final win over Eoghan Ruadh of Derry.
He believes this helps him when he goes in goals for Kilkenny. He's also a big believer in doing all the fitness work with the rest of the outfield players before concentrating on his own training because he believes if he's at peak fitness his focus and concentration will follow.
He speaks about being too quiet when he broke onto the Cats team first because he was standing behind his heroes; leaders like JJ Delaney Jackie Tyrrell and Paul Murphy. That side of his game has changed and he's happy to call the shots.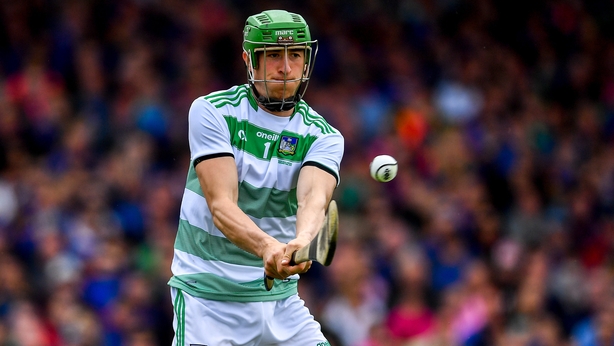 "The mental aspect to my game has improved no-end as well," he said. "You're going to make mistakes and if they happen, so be it – you have to move on very quickly. The game is so fast now the ball could come in two or three times in the space of a two-minute period so you have to be mentally tuned in.
"With the volume of training we do you're going to be physically fit, but mentally you have to be very focused too.
"I still work on my feet, my footwork in drills, puck-outs have come into it a lot more than it did when I was in with Kilkenny first. Your touch has to be spot on. You have to approach training like you approach a match because you want to be physically well able for the match."
Follow Limerick v Kilkenny via our live blog on RTÉ.ie/sport and the News Now app. Watch live coverage on RTÉ2 from 5pm and the RTÉ Player and listen to radio commentary on RTÉ Radio 1.