The last time Limerick and Kilkenny met in an All-Ireland semi-final both counties were operating under very different circumstances.
The sides played though a deluge in Croke Park five years ago, Kilkenny were still smarting over missing out on playing in an All-Ireland final for the first time in seven years the season previously and on their way to back-to-back Liam MacCarthy Cup triumphs.
Limerick, for their part, were Limerick. That sleeping hurling giant who were still waiting for the alarm clock to sound to wake them from their long slumber.
They hadn't won an All-Ireland since 1973, hadn't come close to winning one since the nineties and as a team were struggling to find an identity.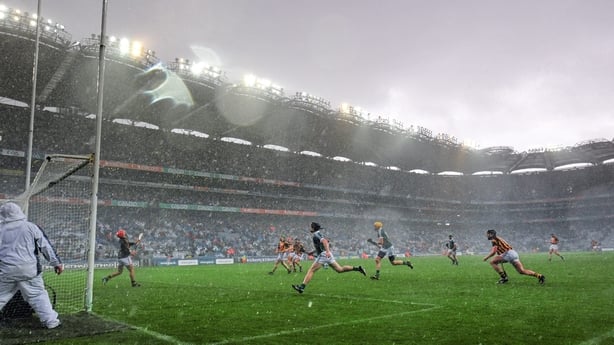 It's only five years ago, but the turnover of players on both sides since has been enormous. For the Cats the likes of David Herity, JJ Delaney, Jackie Tyrrell, Brian Hogan, Michael Fennelly, Eoin Larkin, Henry Shefflin and Richie Power have retired. That's a lot of know-how to lose.
In green, just goalkeeper Nickie Quaid, captain Declan Hannon, who was a half-forward then since converted to a centre-back, and inside man Graeme Mulcahy are likely to start Saturday's rematch at Croke Park.
"When teams go to play Kilkenny now there's still a very healthy respect, but that aura of invincibility isn't there," said Dónal O'Grady, who captained Limerick on that near-miss five summers past.
"Those Mr Reliables aren't there like they used to be – as a team they're relying on two or three lads whereas they used to have seven or eight players who you could rely on to dig them out. They had absolute leaders everywhere.
"For Limerick there has been a lot of changes, but that was a natural progression because of the minor and Under-21 teams that were coming through. John Kiely moved up with his Under-21s as well and he knew them well enough as a manager to trust them."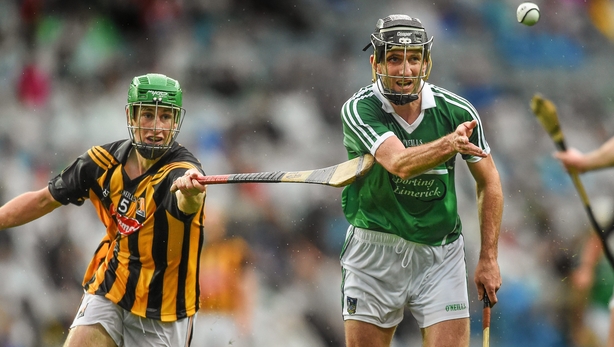 Now, of course, Limerick are the All-Ireland champions having broken the long drought with an emotional win over Galway in the final last September. Kilkenny are in transition – still capable of beating anyone, but no one's favourites to win this weekend.
"We're favourites – I can't get my head around that one!" marvelled O'Grady, who more often travelled to Croke Park as a player in hope rather than expectation.
"I'm expecting a belter, two teams going hell for leather and by the time the game is in the melting pot I think we'll have more pace. At least that's what I hope.
"They'll know exactly what they're going to be facing – intensity, physicality and a world-beater in TJ Reid.
"This will be our half-back line's biggest test because TJ will be in there and I expect Walter Walsh to be in there as well."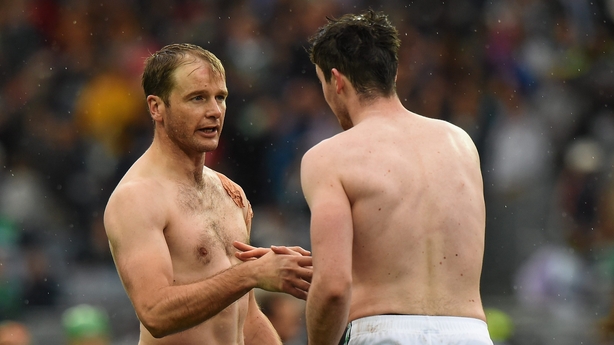 That 2014 final was one that got away for Limerick; they had the chances and didn't take them.
O'Grady takes up the story: "Kilkenny had once chance for a goal in the first half and Richie Hogan took it. Then we battled back and Eoin Larkin flicked it into the back of the net late on.
"It rained heavily early in the day and when we were warming up it was lovely. Then, ten or 15 minutes in, it was just a constant downpour with a swirling wind. If you were standing in the middle of the field you could barely see both goals.
"I remember seeing the floodlights coming on and thinking if you were even able to kick it ten yards up the field you were making progress!"
The weather is forecast to be much kinder this weekend, 21 degrees with sunny spells over Croke Park, and that's not the only thing that will be different.