Lee Chin is probably the only Wexford hurler that every casual fan around the country would pick out of a line-up.
That's because he has been high profile since he made his initial breakthrough on the Wexford Under-21 team that won the 2013 Leinster title.
Clean-cut, charismatic, talented and good looking, he is the marketers' dream and plenty of opportunities quickly came his way.
Around four years ago he made the decision to 'go pro' – Chin gave up the day job to concentrate on being a hurler, making ends meet through his various sponsorship deals.
With the kind of instant recognition that the 26-year-old had earned for himself, on and off the field, pressure to perform quickly starts to build. If he wasn't doing the business in the purple and gold people weren't slow in letting him know.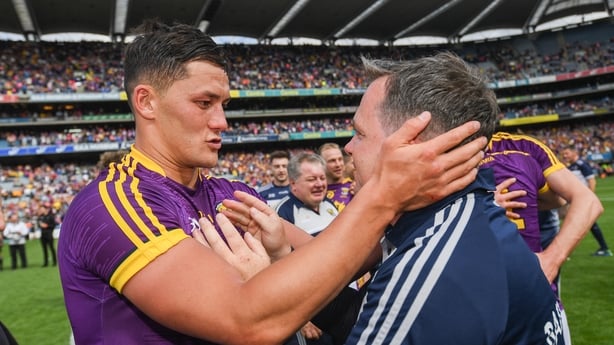 "In the past, he thought he had to carry the team because he was the leading figure," explained Larry O'Gorman, a hero of Wexford's 1996 All-Ireland winning team and a Faythe Harriers club-mate of Chin's.
"He felt that he always had to show the way and drive on. That's great if it works, but if it's not working it's hard to express that to your team mates because your leadership drops and then it becomes a vicious circle."
Chin was well known for his swashbuckling style, the big catch, the decisive clearance, the long-range score, that lifted the rest of his team.
As O'Gorman says, when that's going well everything is good. But it can quickly turn and turn it did for the Wexford joint-captain (he shares the duties with Matthew O'Hanlon).
His form went into a trough in 2018 and he struggled to pull it around.
Chin said: "When you have big days you just want more and more and it makes you hungrier and hungrier, but some days you can lose why you were performing in those games.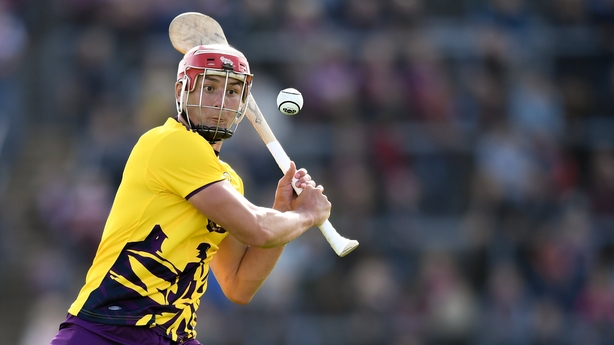 "I was a bit naive at the time, you don't try and recognise why you did well on a particular day, what you do is get caught up in the atmosphere and the feel-good factor of winning big games.
"You find, when you go out the next day, that you're searching for that feeling again as opposed to actually going out and getting that performance again."
Towards the end of the league last year, with his hurling nowhere near where he wanted it to be, Chin lifted the phone to speak to his manager. Davy Fitzgerald, a players' man to the last, told him to drop everything and come to stay with him in Clare for a few days.
This helped clear his head and at the end of the year he took some time out to travel. He said: "Sometimes you can get so caught up in it and wanting to win so much that it can be almost a bad thing.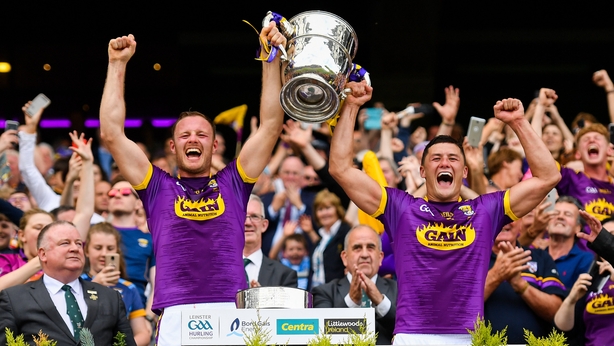 "When I stepped out of the bubble, it put things in perspective again. You're away and you start to realise it's just a game, although I still want to win, I still have that hunger to win but it can bring you back a little."
So far, 2019 has been a stellar year for Chin. He has got back to basics and his work-rate is as eye-catching as any other part of his game; leading by example he helped Wexford to a rare Leinster final win over Kilkenny.
"He had taken on too much responsibility, too much pressure," said O'Gorman, speaking to RTÉ Sport. "Lee judges himself differently – if he has a bad game he gets upset and if he missed a free he'd spend all week trying to correct that.
"I was like that a bit myself when I was playing, more so with the club because I was the inter-county star and lads would be tapping me on the shoulder before a game telling me what I was expected to do.
"It took me a while to realise that I would rather concentrate on my own game – why should my game suffer because I'm trying to do too much?"
Chin has learned to be selfish and in doing so he has become even more important to his team.
Follow Wexford v Tipperary on Sunday (3.30pm) via our live blog on RTÉ.ie/sport and the News Now app. Watch live coverage on RTÉ2 from 2.30pm and the RTÉ Player and listen to radio commentary on RTÉ Radio 1 and Raidió na Gaeltachta.