It was one of those sliding doors moments for Tipperary hurling.
Had they managed to hang on and beat Wexford in the 2007 All-Ireland hurling quarter-final things could be very different.
With two minutes remaining the Premier County led by as many points. Just as Barry Lambert was getting ready to strike a 20-metre free for the Yellow Bellies, defender Eamonn Corcoran ran across his path.
The whistle was blown again, the ball moved along the line to the middle of the goal and keeper Damien Fitzhenry trotted forward to take it. Bang, back of the net, Tipp are out and Wexford, managed by John Meyler, are through to the semi-finals.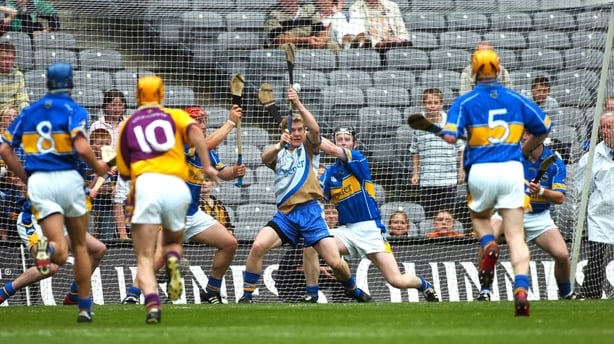 Had they won, there's little doubt that Michael 'Babs' Keating would have stayed on for another season. But what happened happened, Babs stepped down and Liam Sheedy took over, winning the All-Ireland three years later.
Keating's second coming as Tipp manager was a chaotic time and famously included the post-match interview in 2006 when he accused his players of being 'dead only to wash them' following a particularly disappointing league defeat.
The 2007 season could only be described as a rollercoaster on and off the field, with a three-game Munster semi-final epic lost to Limerick and Babs' weekly appearances on local radio to take swipes at his detractors.
He controversially dropped All-Star goalkeeper Brendan Cummins and the team's top forward Eoin Kelly for the Wexford match.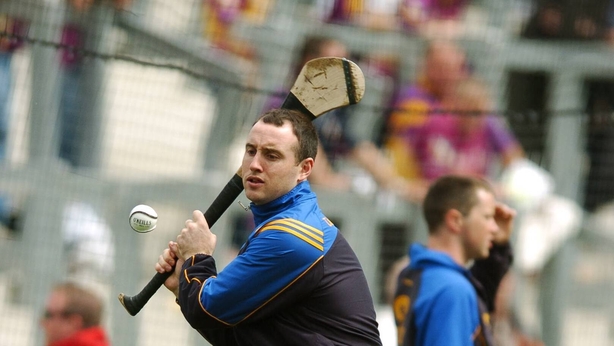 "If Eamonn Corcoran didn't walk across that ball, they wouldn't have scored the goal, they wouldn't have won" recalled former Hurler of the Year Lar Corbett, who was playing that day, on his episode of TG4's Laochra Gael.
"We would have been in the semi-final and Babs would have been there in 2008. I firmly believe that.
"Brendan Cummins was one of the best goalies in the country at the time and Eoin Kelly was one of the best forwards.
"There's no logic to it — work it out any way you want and look at it any way you want, there is no rational answer to that."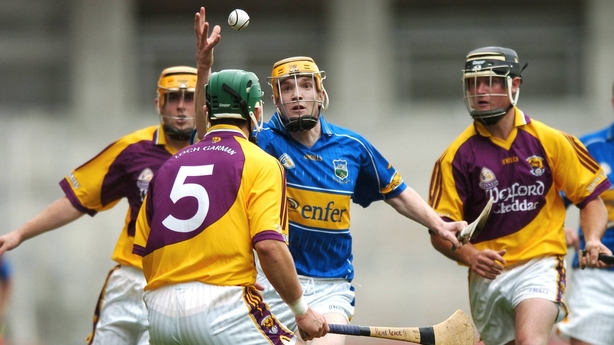 The teams haven't met in championship at Croke Park since and on Sunday they face off in an All-Ireland semi-final.
In the wake of that fateful day 12 years ago Keating went on RTÉ Television's Road to Croker show to lament that modern players had too much education to be managed and that he was considering an offer to join his son-in-law jockey Johnny Murtagh working in Dubai.
He was gone from the Tipp job shortly after and the county board acted swiftly, appointing Sheedy, who had led the minors to the 2007 All-Ireland title. Cummins and Kelly were recalled immediately and Kelly installed as captain.
The following year they lost an All-Ireland semi-final to Waterford and in 2009 they were on the wrong end of the result following an epic Liam MacCarthy Cup decider with Kilkenny.
Twelve months later Tipp, backboned by players from Sheedy's '07 minor team like Brendan Maher, Noel McGrath and Patrick 'Bonner' Maher, finally won the All-Ireland.
That team backed it up with another in 2016 making this the most successful decade for the Premier County since the sixties. How different it could have been.