After Cork won the 2014 Munster title, the huge outpouring of emotion which followed was completely understandable.
It was Cork's first Munster title since 2006. It was the last big game in the old Páirc Uí Chaoimh. Cork avenged the previous year's Munster final defeat to Limerick but, most of all, Cork had real momentum again. There was a sense that the empire was finally striking back.
Any talk of a rebel revolution though, came to a deadening halt five weeks later in the All-Ireland semi-final against Tipperary. Almost 70,000 turned up, which was the biggest crowd ever to watch Cork and Tipp face off, but only one team really turned up.
Tipp took a flamethrower to Cork's ambitions. It was their biggest win over Cork in the championship since 1965. The Cork players and their manager left Dublin charred and blistered from the scorching.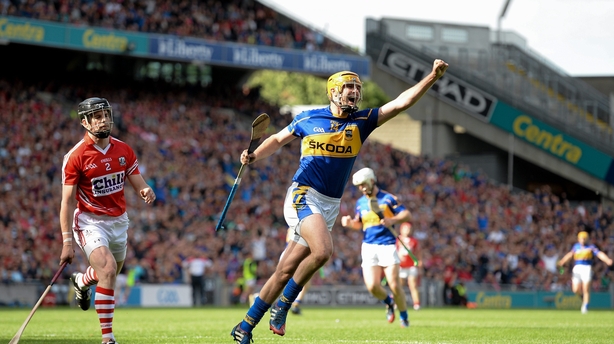 "We let ourselves down," said Jimmy Barry-Murphy about that experience before the following year's league final. "Looking back on it, the five-week break was a major factor.
"If we were ever in that position again, I would use the time far differently. We had too much time together. We were doing the same thing over and over again. The players would have been far better off going back to their clubs for two weeks."
Since the hurling qualifier era began 13 years earlier, dealing with that five-week break had been a constant issue for the Munster champions. In eight of those 13 seasons, they had fallen at the All-Ireland semi-final stage.
Interestingly, on two of those five occasions when the Munster champions did advance to the final, they had only a three-week break because there were quarter-finals (which included the provincial champions) between 2005-07.
Since that 2014 All-Ireland semi-final, the stats haven't got much better in the meantime for the Munster champions; in three of the following four seasons, the Munster winners have fallen at that penultimate stage.
To put more flesh on the numbers, on the 14 occasions since 2002 where the Munster champions have advanced directly to an All-Ireland semi-final, they have won just four times.
There's even an asterisk beside some of those four wins; Cork drew with Wexford in 2003, before winning the replay; Tipperary annihilated Limerick in the 2009 semi-final by 24 points but Limerick were a shambles that season, effectively falling into the last four.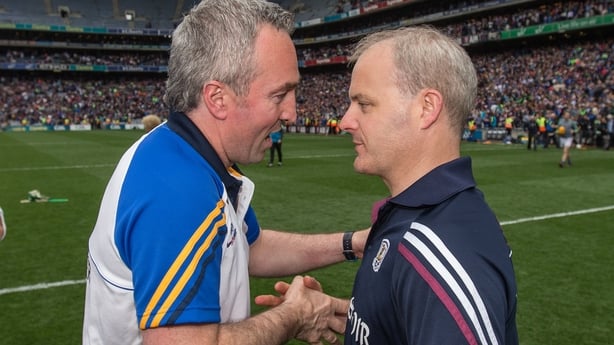 As Munster champions in 2011 and 2016, Tipperary were deserving winners against Dublin and Galway but both All-Ireland semi-finals could still have gone either way, with Tipp winning by margins of four and one point respectively.
Those stats around the Munster champions are even more pronounced when compared to how Kilkenny mastered the long run-in. Of the 15 All-Ireland semi-finals Kilkenny won in the first 18 seasons under Brian Cody, 11 were secured after at least a four/five week lay-off.
Kilkenny had the best players but being able to expertly manage that extended layoff - and being able to replicate it before the final – was crucial to Kilkenny's modern success.
Kilkenny mastered the art because they were so annually accustomed to it. In Munster, no one enjoyed that privilege because no team had been that dominant. Dublin's emergence as a force, and Galway's arrival into Leinster, made Kilkenny's life more difficult in the province but they were still consistently able to get their timing right.
When other teams were entering August in that ideal groove of a game every two to three weeks, Kilkenny were still able to withstand that surge.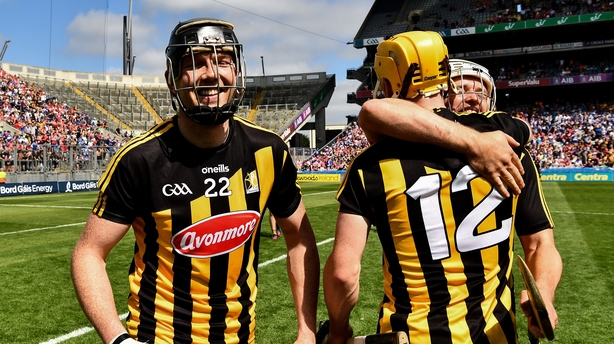 Saturday is Kilkenny's first All-Ireland semi-final appearance since 2016 but it's the first time since 2012 – and just their third time under Cody – to reach the last four through the back door.
Under Cody, the Cats were only beaten in an All-Ireland semi-final twice – by Galway in 2001 and 2005 – when they were Leinster champions.
Yet while Galway, in 2017 and 2018, maintained that remarkable consistency of the Leinster champions reaching the All-Ireland final, their Munster counterparts have continued to struggle at the same stage.
The break between the Munster final and All-Ireland semi-final is now down to four weeks but Cork couldn't handle it again last year, just like they struggled to do so in 2014 and 2017. And that's the big test facing Limerick on Saturday against Kilkenny.
This is a different team – who are now All-Ireland champions – but the last time Limerick were in this position as Munster champions, in 2013, they were well beaten by Clare.
After Limerick and Dublin won breakthrough provincial titles in 2013, Limerick manager John Allen and Dublin manager Anthony Daly met at a media event in Croke Park. Daly was quizzing Allen on Limerick's approach. Allen was curious to know how Dublin were planning their preparations during the layoff.
They both seemed to agree that less might be better than more but neither was quite sure. In any case, Dublin and Limerick lost their semi-finals.
Dublin could have won that game only for the harsh sending off of Ryan O'Dwyer. That Leinster title was special for Dublin, just as Wexford's breakthrough title was magical this year, and Galway's historic first Leinster success was in 2012.
Yet, apart from those breakthrough Leinster title wins, does a Munster title mean more than a Leinster title, which – in turn – has made it harder for those Munster teams to win All-Ireland semi-finals in the modern era?
It's just one theory because one of the great mysteries with the Munster champions' struggles is comparing their plight to the other Munster teams which didn't win the title that particular season.
Since the qualifier era began in 2002, nine Munster teams have reached an All-Ireland final through the back door.
Four of those sides – Cork in 2004, Tipperary in 2010, Clare in 2013 and Limerick in 2018 – went on to win the All-Ireland.
Kilkenny may have dominated that era with the greatest team in hurling history but the hard reality for Munster is that only two teams – Cork in 2005 and Tipperary in 2016 – have won Munster and All-Ireland titles in the same season since that qualifier era began.
The Munster championship has still remained cherished and unique and, while there were plenty of stages when the Leinster championship looked under threat from Kilkenny's predictable dominance, those fears have certainly dissolved now.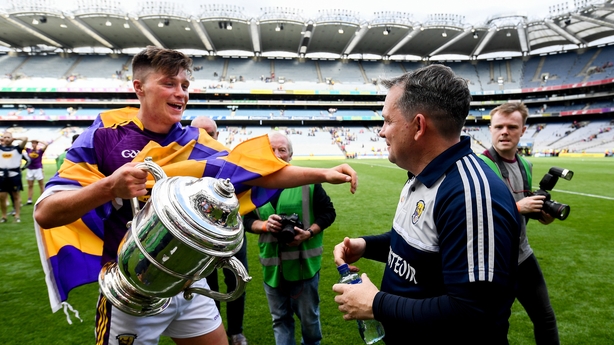 Galway, Dublin and Wexford have now won five of the last seven Leinster titles. The baseline requirement for an interesting championship is to have three teams of equal standard but there has been four in Leinster over the last two seasons. How often have the Leinster and Munster championships had such a comparable number of high-quality teams at the same time?
The huge outpouring of emotion in Croke Park and the Gaelic Grounds four weeks ago underlined how much provincial titles still mean to teams. Yet the new challenge in such a manically competitive championship is how provincial finalists view those games in the context of the bigger picture?
Kilkenny and Tipperary would have gone at full-throttle to win those provincial titles but they still only measure themselves by All-Irelands. Under Davy Fitzgerald, Wexford have that ambition now too. And as All-Ireland champions, there is only one currency that Limerick trade in anymore.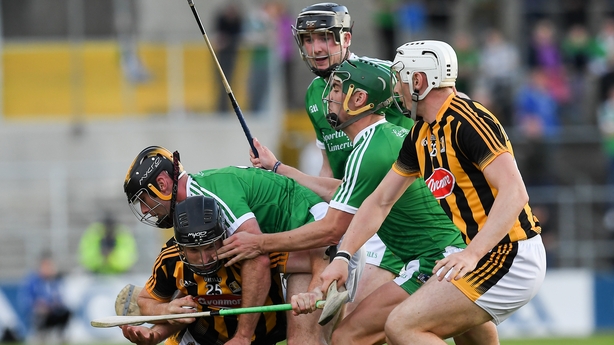 This team is different but going into Saturday's game as Munster champions has presented Limerick with a whole new challenge.
The players say their training sessions are as hard as any championship matches but dealing with an extended lay-off – something they didn't handle well prior to their first championship match against Cork – will be harder again against a Kilkenny team pumped up for revenge after last year's defeat, and with a confidence-restoring win against Cork under their belts.
And Limerick will have to try and break a code that so many of their predecessors as Munster champions have struggled to crack.