Galway sharpshooter Ailish O'Reilly concurs with her manager Cathal Murray's view that there was a lot not to like about last Sunday's performance in defeating Limerick in the Liberty Insurance All-Ireland Senior Camogie Championship, but that in the race for at least second in Group 1, the victory was crucial.
O'Reilly maintained her stunning form so far this season with two brilliant goals in an overall tally of 2-4 but hailed the contributions of her teammates in providing the ammunition.
Wexford play hosts to O'Reilly and co in Bellefield, with the beleaguered Model County crew having had their clash with Offaly postponed twice due to the illness of a number of players.
That means Barry Kennedy's troops will have been idle for three weeks and O'Reilly believes a similar break may have contributed to the Tribeswomen not firing on all cylinders last weekend.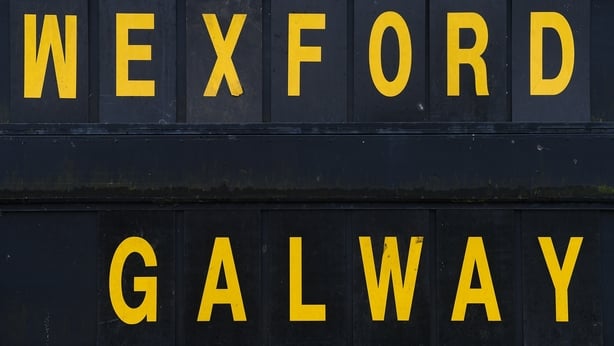 "The performance we wouldn't be proud of but a win is a win" noted O'Reilly. "Limerick are no bad side, they're a serious group of Camogie players, so we knew a battle was gonna be on our hands.
"Thankfully we came out on the right side but a lot of improvement is definitely needed.
"I think a three-week gap, you wouldn't have as much momentum as you'd need but it happens so we had to deal with it.
"We got it under our belt and we played (last) week and again (this week) so hopefully we can build a bit better momentum and drive on from here.
"The first half we were trying to take too much out of it. We were working on running off the shoulder and all that but once we took on our player, we settled down and took our scores.
"Whatever I got was set up by everyone else but the win is the most important thing."