Cork hurling manager John Meyler attributes Kilkenny's ruthless second half performance as the key factor in their demise in the 2019 Championship.
"It's disappointing the way it ended. Kilkenny got the start on us there in the second half," he said. 
"They got a goal and a couple of points and went five or six up. And while we came back into the game we could never level it or even go ahead. That was really it."
The Rebels were outscored in the second half 1-16 to 1-8 with Kilkenny scoring 0-8 on the bounce between the 40th and 52nd minute. 
"That was critical at that junction in the game.
"The momentum, the decisions went against us. There coming towards the end when we needed one or two things to go right they didn't go. But it's just good defending from Kilkenny.
"Just the start of the second half where Kilkenny got that goal really and gave them the impetus then to drive forward. That was really it and they never looked back after that."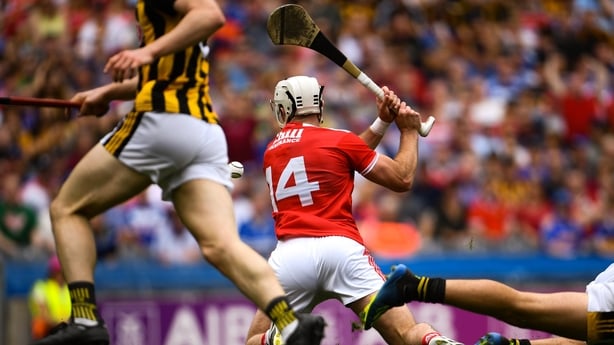 Disheartened but hopeful, Meyler paid tribute to the talent in the county with the Cork Under 20 hurlers due to play in the Munster final on Wednesday evening against reigning All Ireland Champions, Tipperary.
"You've a lot of young players inside there. The Under 20s are in the Munster Final Wednesday week so there's a lot of talent there. We'll be back again."
"I thought we would be better today, we weren't. We just have to go again."