Meath manager Andy McEntee pointed to a lack of experience in a crucial second-half spell as his side suffered a 2-19 to 1-13 defeat to Donegal in their first game in the Super 8s at Ballybofey.
McEntee's men were a threat for most of the game and had Donegal looking concerned at times but came unstuck in a 15 minute second-half spell which saw a five-point swing in the Ulster side's favour.
The momentum appeared to be with Meath when Mickey Newman found the net from the penalty spot, sparking off a period in which his side edged in front and kept Donegal scoreless for 10 minutes.
However that all changed when Shane Gallagher picked up a black card on the 55th minute and Donegal reclaimed the lead when they capitalised on a poor defended kickout.
From there on out, the Northern side took control of the game and eased to a nine point win, leaving McEntee to reflect on what might have been.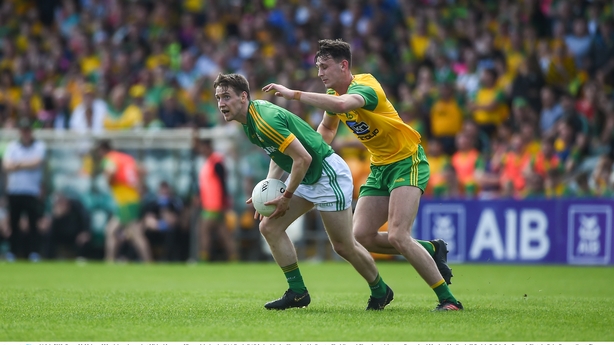 Speaking to RTÉ Sport, the Meath boss said: "We switched off for a second, from a long kick-out and momentum seemed to shift. Against a quality team when you lose momentum it's very hard to get it back again and that's probably what we found today.
"We switched off and that long kick-out was the momentum changer because we struggled after that.
"With a little bit of experience we probably could have tapped over three or four easy scores instead of going for goal but I'm not sure that was the right thing to do either.
"These are all things we have to be better at and that we try to learn from."
Despite the nature of his side's defeat, McEntee hopes they can learn and improve ahead of their next game against Mayo at Croke Park.
"A point up with 15 to go, we didn't see it through," he admitted. "There's a lesson to be learnt again but that's not the first time we've got ourselves into that position.
"Very few teams come up here and get a result, especially in Championship football, so when you look at it in the cold light of day, we were there or thereabouts with 15 to go, but Donegal showed the experience they have and the confidence they have in their system of play."