It started as a hopeful enquiry. "Any chance you'll do an interview leading into Sunday Tommy?" You see, to those who know him, Laois selector Tommy Fitzgerald is the definition of understated. His reply came as little surprise. "No. The story is the players".
It took a bit of work to eventually talk him round, but it was worth it. There are few people better positioned than the Portlaoise native when it comes to discussing the goings on in Laois hurling over the last two decades.
His 50 All-Ireland senior hurling appearances, over a 14-year period, is a record for his county. It also happens to be two more than a certain Eddie Brennan.
As a player, Fitzgerald admits that the low points certainly outweighed the highs.
"There were a couple of really bad beatings over the years and those days were hard to take. In my first year involved in the squad in 2002, we were beaten by Meath in the first round of the Leinster Championship and we had to drop back into the old 'B' All-Ireland. I was only a sub at the time but that would have been a real blow to the county.
"Then there was Dublin in Tullamore in 2012. That was a disaster. I remember from about 20 minutes on the clock, it was just damage limitation. We really struggled in those couple of years, 2011 and 2012."
But just when hurling in the county reached its lowest ebb, a saviour, sporting a woolly hat and a handle bar moustache, came to the rescue.
"We were in a dark, dark place by the end of 2012 so it's a massive credit to Cheddar (Seamus Plunkett) that he came in and managed to turn the ship around. Himself and Paul Cuddy had actually been tasked by the county board in finding somebody to take the job on. They invited the players in to meet them, to get some feedback and see where we go from here."
 "Six of us turned up!"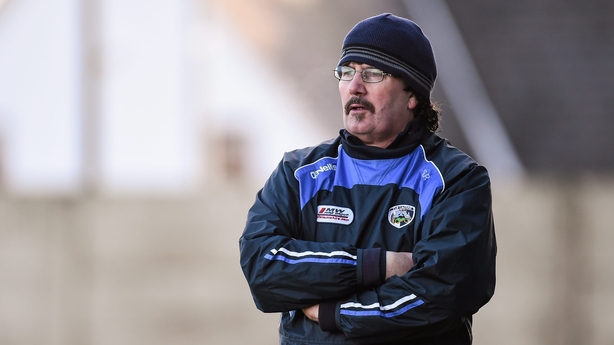 With nobody willing to touch the job with the proverbial barge poll, Plunkett was persuaded by then county board chairman Gerry Kavanagh to step into the breach himself.
"We were starting from such a low base but within a couple of weeks the culture had completely changed. The standards he was setting and his ability to bring the group together was transformative.
"He demanded more from us but that came from his own selflessness. People could see that he was in it for all the right reasons. The passion and organisation that he brought to it all was unreal."
Six years on and Fitzgerald says that Laois are still seeing the benefits.
"A lot of the boys who are on the panel with us now, they would have started out under Cheddar. He would have instilled standards in them from day one. That would have made it easier for Eddie (Brennan) when he came in because the lads had experienced a proper set-up before and knew what was expected."
Following Plunkett's departure, Laois hurling again took some backwards steps. Last year saw them require a win in their final group game against Meath to avoid relegation to the third tier, a result they managed to achieve.
As had been the case back in 2012, the county again required a manager of real substance to turn their fortunes back around. The man who stepped forward on this occasion may bleed black and amber rather than blue and white but Laois supporters have happily adopted him.
"Eddie has been brilliant," smiles Fitzgerald. "There's nothing magical about what he does but everything is based on a common-sense approach.
"What he's done more than anything is that he's got a great spirit built up within the camp. He's such a good man manager and lads enjoy hurling for him. He's also been great at getting the right people around him, which is a skill in itself."
If beating Westmeath two weeks ago to win the Joe McDonagh Cup was seen as mission accomplished, the subsequent shock defeat of Dublin in the qualifiers took the euphoria in the county to a whole new level.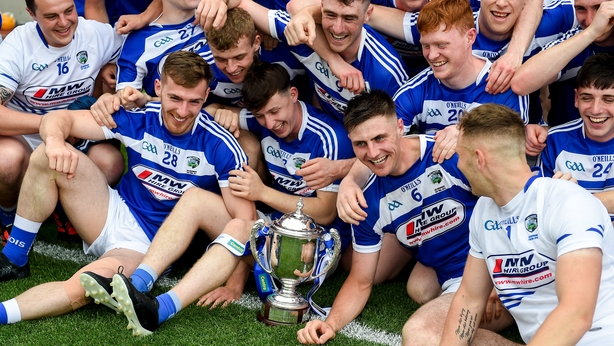 How important was that win for the health of Laois hurling?
"It's massive. I actually said it to Eddie after the game, 'I don't think you realise how big this is for us and what it can possibly do for us as a hurling county'. I know it's all relative really. There are probably people in other counties thinking we're getting a bit carried away with ourselves. But we've had so many bad days.
"I just hope now that we're able to build on the momentum of what we've been doing over the last couple of weeks. It's an important opportunity for hurling in Laois to kick on and I hope as a county that we're ambitious enough to grab that opportunity and go with it. That goes for everybody, from the county board down."
While conducting his media duties this week, Laois manager Brennan went out of his way on more than one occasion to reference a speech that Fitzgerald delivered to the players in the lead up to the Dublin game. The man himself though, unsurprisingly, was keen to play the significance down.
"Ah look, a few of the guys spoke. I said very little really. Again, I'll come back to Cheddar. He says that hurling people in the county are crying out for a team to get behind and follow, and the lads have a great opportunity to be that team now.
"So I said to them, 'If we're in this game at half-time, the crowd will row in behind us. I've seen it before. Give them a chance to do that for ye'.
"I'd experienced it the year we gave Galway a real fright and the lift it gives you can make a real difference. You wonder where the lads dug those energy reserves from in the final 10 minutes last Sunday. I think it came from the crowd. When Enda Rowland put that last free over the bar, I thought the roof was going to come off the stand. It was great for our lads to have a chance to experience that."
Seamus 'Cheddar' Plunkett, Pat Critchley, John Taylor, Niall Rigney. Four of Laois hurling's greatest servants have hailed from 'The Town'. As a player, Tommy Fitzgerald's name has long deserved to belong in their company. His recent exploits, in a new role, just serve to prove that point even further.
Not that he'd ever admit it.