Carlow hurling manager Colm Bonnar is hopeful that the Leinster Council will increase the number of counties able to compete in future provincial championships.
"We have a Leinster council meeting next Tuesday night and we will discuss it," said Chairman, and Carlow-native, Jim Bolger this week.
Laois' surprise win over Dublin last week at O'Moore Park appears to have had an almost immediate impact on the powers that be just down the road at Leinster GAA HQ in Portlaoise, and Bonnar says that such a result should be rewarded.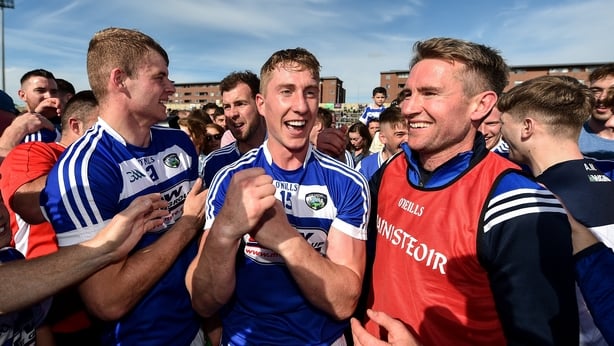 "I don't think anyone in the GAA would have seen a Joe McDonagh team beating a Leinster or Munster team," Bonnar tells RTÉ Sport. "Now that it's happened it has opened up their eyes a bit.
"There's a need for the profile of hurling to be boosted in counties like Carlow and Westmeath, because if it's left to its own devices, it will struggle."
But any change wouldn't come into effect until 2021, meaning Carlow will, as things stand, still be playing Joe McDonagh Cup next year.
Should the proposals come to pass, Laois will go into the Leinster round-robin, with the luxury of having no relegation to have to fight against.
"I was hoping that this proposal would go to the special congress in October when they're discussing the football," says Bonnar.
"We knew that before we started that whoever was bottom of the Leinster round-robin championship would go down"
"For Laois, it's great. It gives them a free shot at those big teams without the threat of going down.
"That was hanging over us the whole time in Carlow. We'd be disappointed that it won't come into effect next year, but we knew that before we started that whoever was bottom of the Leinster round-robin championship would go down.
"We experienced such a high playing those games, and we learned so much. It's just a pity that we can't put that into place again for 2020. It's only when you get those games against the top teams that you can really test yourself, and take your learnings into games against those counties the next year.
"The younger lads have experienced those big days, Kilkenny and Dublin coming to Dr Cullen Park, and going to Wexford Park and Salhill. It increases the numbers who want to put on the Carlow jersey."
Carlow were relegated this season with a scoring difference of minus 47 points, while Offaly went down last year with a record of four defeats and minus 62 points.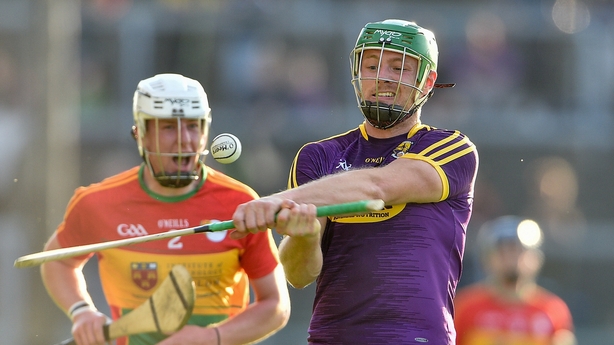 The Barrowsiders gave Galway a good game on the opening day, coming away from Salthill with a six-point defeat. But consecutive losses against Kilkenny and Dublin, by 14 and 12 points respectively, were followed by the biggest, a 15-point reversal at Wexford Park.
But Bonnar says that taking on the traditional counties is of crucial importance to the development of the game.
"There's no point in bringing teams up for the sake of it either, if they're going to be experiencing bad beatings.
"When Kilkenny came to Netwatch Cullen Park, there were over 7,000 people there, compared to a few hundred for a Joe McDonagh game. Being able to hurl toe-to-toe with Kilkenny in the second-half, when admittedly the game was gone, is something that Carlow lads can hold their heads up on.
"It's only by continually putting lads in that scenario, and if they are good enough they will learn.
"Who is to say that what Laois did against Dublin wouldn't happen again? One of the teams we're talking about, Westmeath, Laois, or ourselves, could create an upset in that kind of environment.
"It would help those counties to force the game to a higher level, because obviously you've to train with more intensity and more purpose. You'll get better lessons from the better teams.
"Hurling for too long has just been the nine counties. Offaly had been there, but they've fallen back. The talk about hurling being a great game, but it's really just amongst the top teams. The exposure doesn't seem to reach other counties, even the McDonagh Cup counties."
Bolger also mentioned a proposal that would see eight Leinster counties compete, on the basis of two groups of four, but Bonnar cautions that might be a step too far.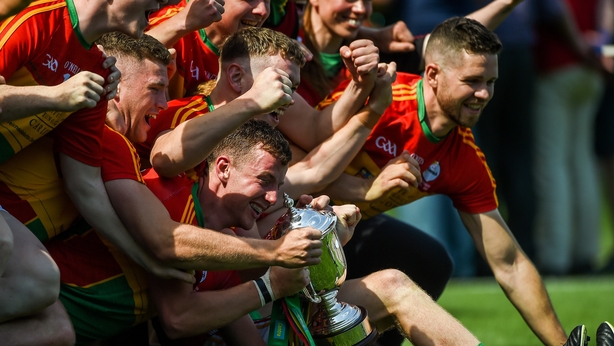 "I would have said that six was the magic number, and that if you couldn't stay up in that group, well you're given a fighting chance at least.
"The Joe McDonagh Cup has been very successful since it's inauguration last year. What Laois did against Dublin was extraordinary, so they're obviously going in the right direction.
"The format is good at the moment, but it could be expanded. Moving it to six counties I think is a very, very good idea."
"Sometimes in the weaker counties it can be a bit fractious, because the club scene can be bigger than the county scene. Players focus in on the club, when the county isn't doing as well as it should, and they try to get as much success as they can at that level.
"The biggest thing is that players want to play for their county, and that they can achieve something with it. You need to love your hurling to put a lot of time into it.
"When you can see a pathway to playing at a higher level, and you have the ambition, then players will take that."
Follow Cork v Kilkenny (2pm) and Tipperary v Laois (4pm) in the All-Ireland SHC quarter-finals via our live blogs on RTÉ.ie/sport and the News Now app. Watch live coverage on The Sunday Game from 1.30pm and listen to live commentary on RTÉ Radio's Sunday Sport and Raidió na Gaeltachta. Highlights of both games on The Sunday Game on RTÉ2 and the RTÉ Player from 9.30pm.