Colm Cooper believes that cynical fouling in Gaelic football won't be stamped out unless tougher punishments are introduced.
Many inter-county games, particularly at this time of the year when the stakes are highest, are littered with incidents of pulling and dragging as teams try to kill the clock.
The black card was introduced to cut down on cynical fouling, but it doesn't cover fouls like jersey pulling.
We need your consent to load this SoundCloud contentWe use SoundCloud to manage extra content that can set cookies on your device and collect data about your activity. Please review their details and accept them to load the content.Manage Preferences
Listen to the RTÉ GAA Podcast at Apple Podcasts, Soundcloud, Spotify, or wherever you get your podcasts.
"There is a whole pile of cynical fouling, I called it strategic fouling in a tweet, and every team does it," said Kerry legend Cooper, speaking on the latest edition of the RTÉ GAA Podcast.
"Every team does it, it's not just Mayo or Kerry or Dublin – it's all of the top teams. The reason why they're doing it is to slow down the play, get themselves back and get a structure set. It's going to continue to happen.
"In a match with five minutes to go if a player pulls his opponent's jersey, the play is stopped for two minutes while the referee takes his name, that's a great outcome if you're four points up and trying to close out a match.
"The penalties aren't severe enough and in fairness to referees they don't have an option – if you pull a jersey it's not a black card offence unless they pull them to the ground.
"If the penalty is not severe enough, it will continue to happen if it means they can slow down the game and their team is winning."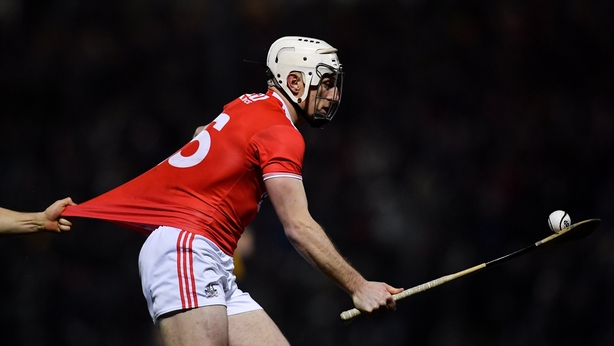 Cooper also admits that players and management discuss tactical fouling before and after games, meaning that it doesn't happen by accident.
"You'll often hear in the dressing-room after a game 'that was a good foul'. These things are always said by players and managers and that has always been there," he explained.
"There are games we lost by a point and we'd look back on them and say 'if we played the clock a little better, if someone had fouled, if someone had picked up a yellow card' to break their momentum we might have won.
"Absolutely, every team talks about it. And the best teams at it are the top four or five teams."
Also speaking on the RTÉ GAA Podcast, former Cork hurling goalkeeper admitted that cynical fouling is becoming more a part of the small ball game and he proposed a solution for both sports.
"If you are winning a match you want the ball in play the least amount of time because that gives you the best chance of winning. Once it's allowed and the penalty isn't severe enough, you're going to do it," he said.
"I'd have no problem with different rules being applied in different phases of the game; if these things are happening more so towards the end of the game, a more serious penalty could be put in place. Give more advantages at certain times of the game."