Sunday's win over Dublin meant the most to those who have hammered away at the coalface of Laois hurling the longest.
It's difficult to rate these things, but it could easily have been the O'Moore county hurlers' biggest result since their 1985 Leinster semi-final win over Wexford. They're into their first All-Ireland quarter-final in 40 years, facing Tipperary in Croke Park next Sunday live on RTÉ Television.
'The emotional response is what gets in the way of self-improvement' - Plunkett
Laois is a small county, with just over 84,000 residents putting it in the bottom ten on the island in terms of population, and its hurling heartland is even smaller.
The county is divided roughly in two into east and west, with football strongest in the east and the small ball game dominant west of Portaloise, huddled around clubs like Camross, Clough-Ballacolla, Castletown and Borris-Kilcotton.
This hurling country borders on south and east Offaly, north Tipperary and north Kilkenny, parts of Ireland where the game is sewn into the fabric of everyday life. Sunday's 1-21 to 0-13 win over the Dubs meant everything to those who have been watching and working the longest.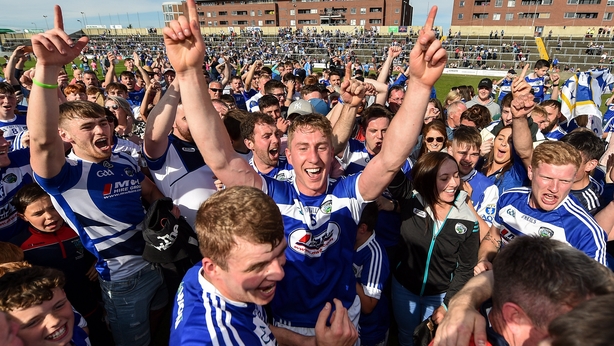 "There were thousands of people on the field afterwards delighted for their county, for the players and for their friends and their family, which is what they are," said former Laois manager Seamus 'Cheddar' Plunkett.
"You can't buy that kind of inspiration and if we even only get 20 families in Laois involved in hurling as a result of this, that's gold dust."
Plunkett is one of those who this meant so much to. Another is Laois' only hurling All Star Pat Critchley.
"Savage," is the word he uses to describe it. "It was one of the great days; the atmosphere, the way the lads hurled start to finish, bodies on the line. This is a great group and the skills were always there - they just had to get to the pitch of the game at that level and get the work-rate right.
"It was massive and the players didn't leave the pitch for an hour afterwards.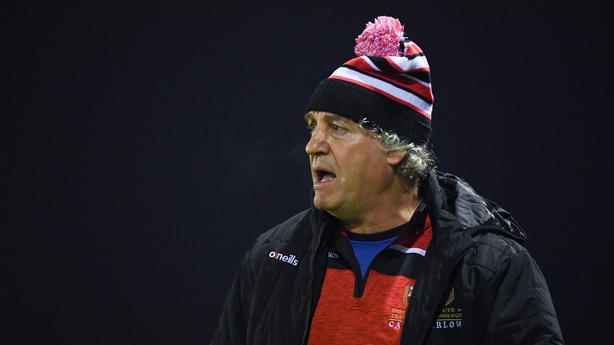 "The best day since winning the Leinster (football) final in 2003 and must be the best day for hurling in 20 years or more. It sets them up for next year because it shows they can compete at this level.
"It's a massive boost. At half-time there was hardly a blade of grass that wasn't covered by youngsters pucking about. It's a massive tonic to the whole thing and to help people to stay with it. There's great momentum there again."
For Plunkett though the key is not to get carried away with one big win.
"We should recognise a fantastic performance from everyone and give absolute credit to the players and management," he explained. "We also need to keep our feet on the ground and not believe the hype.
"The emotional response is what gets in the way of self-improvement.
"Next Sunday is fantastic to look forward to and we welcome it, but I would prefer to be getting these calls (from the media) every second or third Monday rather than ever five years – that's my analytical response. My emotional response is that it was a fantastic win, so resilient and tenacious.
"We have climbed a mountain and now we're at the top we see we still have Everest in front of us to climb against Tipp. The lads will go and give it their best shot – we will face it and we won't slink away from it. Whatever happens these players will still mean the same to us."