Inter-county teams are run like mid-sized businesses now so it's only right that we analyse the eight remaining teams in industry terms.
So here we compile a detailed SWOT analysis of the sides that are in the elite Super 8s, looking at their Strengths, Weaknesses, Opportunities and Threats.
Group 1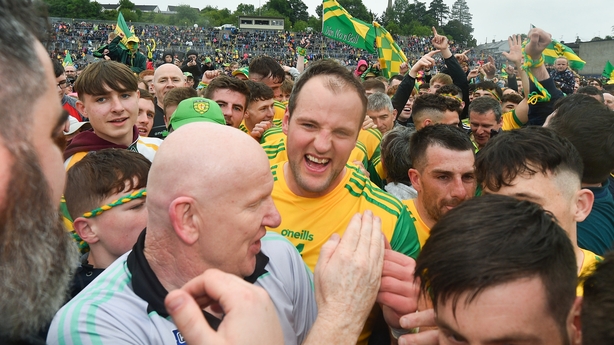 Donegal
Strengths: Rated as probably the second best team in the country after Dublin; defensively solid, good in the middle, sharp attack, tactically clued in, mobile and with Michael Murphy leading the way.
Weaknesses: The squad may lack depth and injuries to one or two key players could slow their trot as it did last summer.
Opportunities: They will know that if they can top the group there's a great chance they will avoid Dublin in the All-Ireland semi-finals.
Threats: They have to go to Castelbar on the last day of the Super 8s and that won't be easy if both teams are in need of a win.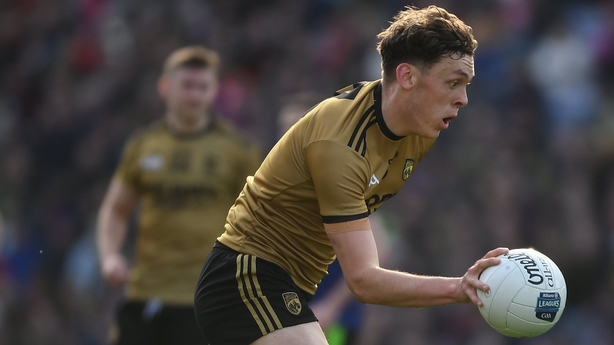 Kerry
Strengths: Manager Peter Keane has an abundance of young talent at his disposal and one of the best attacks in the game with Paul Geaney and David Clifford on the inside line.
Weaknesses: Their defence doesn't look clued in or comfortable against a running offence or the high-ball in.
Opportunities: They have a home game against Mayo up first – if that doesn't focus their minds, nothing will. A win here would set them up nicely.
Threats: Lose their first game like they did last year and they're on the back foot straight away.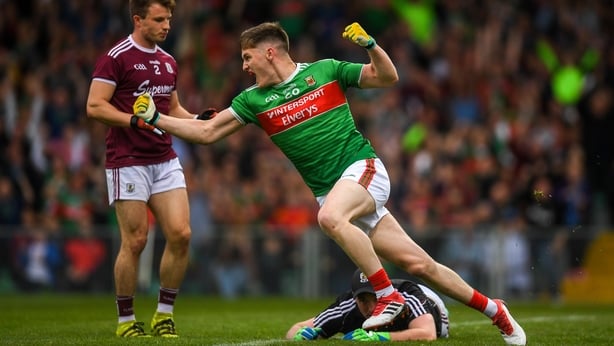 Mayo
Strengths: These are the old dogs for the hard roads – been there, done that. They also have momentum on their side.
Weaknesses: They just don't know how to make it easy on themselves. Games they should be winning comfortably are continually allowed to slip back into the fire.
Opportunities: If they can get something out of Killarney they have a Croke Park meeting with Meath to follow – that's certainly one they'll be targeting.
Threats: James Horan's faith in youth has been repaid, James Carr banging in two goals against Galway for example, but key squad members are aging and injuries leave them short on options in the middle of the field.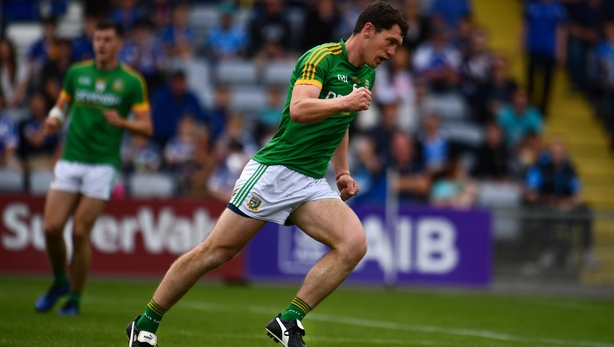 Meath
Strengths: Their half-back line is impressive with Donal Keohan and Padraic Harnan leading the charge and they have dangerous forwards.
Weaknesses: Lack of experience at this high level, they look to have the thinnest squad in this group, which, on paper, also looks to be the tougher of the two.
Opportunities: A chance to test themselves against the best before their step up to Division 1 next season. Picking up two points along the way would be a positive.
Threats: They were hammered by the only Division 1 team they've played this year, Dublin in the Leinster final, and now they face two more in Kerry and Mayo, plus the team that beat them in the Division 2 final.
Group 1 fixtures
Sunday 14 July
Donegal v Meath, Ballybofey, 2pm
Kerry v Mayo, Fitzgerald Stadium, 4pm
Sunday 21 July
Mayo v Meath, Croke Park, 2pm
Kerry v Donegal, Croke Park, 4pm
Saturday 3/Sunday 4 August (times TBC) 
Mayo v Donegal, MacHale Park
Meath v Kerry, Páirc Tailteann 
Group 2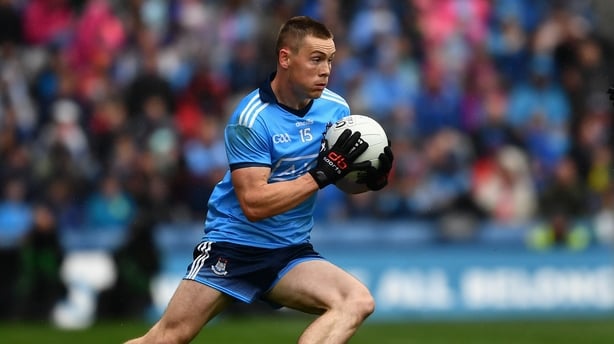 Dublin
Strengths: This isn't anything new to this Dublin team, who have the strongest, most experienced panel in the country as well as the most accomplished manager.
Weaknesses: They don't score as many goals as they used to, but apart from that they're looking pretty rock solid at this point.
Opportunities: Rightly or wrongly, they have their first two games at home in Croke Park and can be expected to win them.
Threats: Their final game is away to Tyrone in Omagh and top spot in the group could well be at stake. There'll be nothing easy in Healy Park.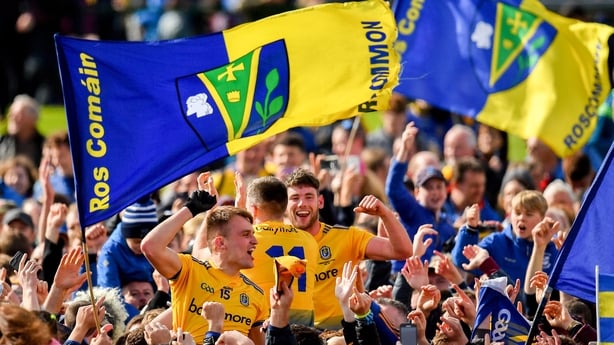 Roscommon
Strengths: Coming in high on confidence following a brilliant second half performance against Galway in the Connacht final. Anthony Cunningham has also added a harder edge to them this year.
Weaknesses: Last year's Super 8s flop could be on their minds. Squad depth may become an issue with three games in four weeks.
Opportunities: As provincial champions they have their first game at home (against Tyrone). Win that and they have a free shot against Dublin at Croke Park before travelling to Cork in the final game.
Threats: They would have hoped for an easier home tie to start with. If they don't get anything out of the Red Hand they'll be under pressure straight away.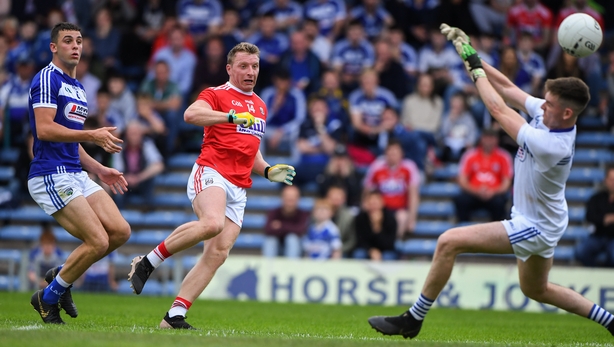 Cork
Strengths: Two good performances back-to-back losing to Kerry and beating Laois, they are creating plenty of chances for the likes of Brian Hurley and Mark Collins
Weaknesses: They got themselves relegated to Division 3 for next season – that didn't happen without a reason.
Opportunities: They are probably rated as the weakest team in this section so they have a chance to prove a lot of people wrong.
Threats: They haven't played many top teams yet – their passage this far has consisted of wins over Limerick (Division 4) and Laois (Division 3) and a defeat to Kerry. They will get some much more searching examinations in the coming weeks.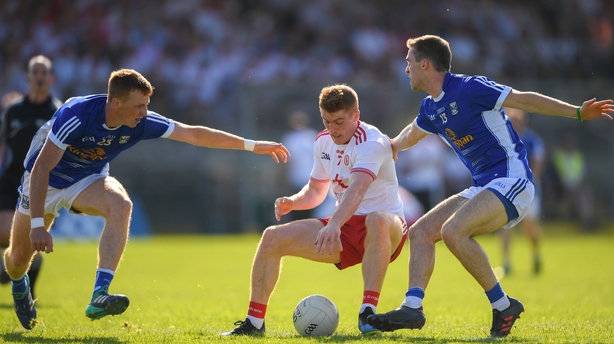 Tyrone
Strengths: Plenty of experience and plenty of quality players. They appear to be striking the right balance between attack and defence. Cathal McShane is one of the in-form forwards in the game.
Weaknesses: Donegal exposed flaws in their system when they beat them in an Ulster semi-final. Only time will tell have they been sorted out.
Opportunities: They will fancy their chances against Roscommon and Cork. Win those and it's a big day against Dublin in Omagh with top spot most likely on the line.
Threats: Peter Harte, currently suspended, may or may not miss the trip to Roscommon. The fact that their home game is up last could be a blessing or a curse.
Group 2 fixtures
Saturday 13 July
Roscommon v Tyrone, Hyde Park, 5pm
Dublin v Cork, Croke Park, 7pm
Saturday 20 July
Cork v Tyrone, Croke Park, 5pm
Dublin v Roscommon, Croke Park, 7pm
Saturday 3/Sunday 4 August (times TBC)
Cork v Roscommon, Páirc Uí Chaoimh
Tyrone v Dublin, Healy Park