When Eddie Brennan was growing up, he often spent his summers with cousins in Sutton in Dublin.
Brennan was so familiar with certain areas in Sutton and Bayside that when one of the locals, John Leonard, wrote his excellent book 'Dub, Sub Confidential' in 2015, Brennan almost felt compelled to read it.
Leonard was a talented Gaelic football goalkeeper who had the misfortune to reach his prime at the same time, and in the same county, as the game's greatest goalkeeper, Stephen Cluxton.
Leonard wrote about his life in and out of sport but one basic line struck a cord with Brennan. "At county level," wrote Leonard, "there can be no excuses, be it family, work or whatever".
That was the code Brennan lived by during a glorious and richly decorated career with Kilkenny. He knew nothing else but when Brennan took over as Laois manager last autumn, he walked into a whole different world.
When Brennan and his management first tried to put a squad together, they were met with a raft of 16 refusals. The net was spread wider again for a second trawl. In total, 55 players were contacted personally before they eventually settled on a panel.
Over the course of eight months, 22 players which management either initially wanted, or had on board at some stage, either refused to commit, left, or were moved on because they didn't match the commitment management wanted.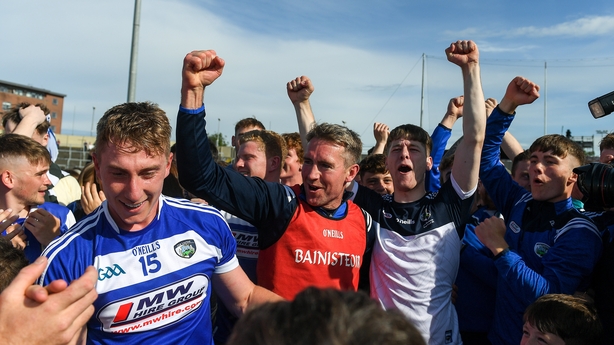 That's a heavy load to lose in a county with just eight senior clubs but morale was on the floor before Brennan even took over. Laois had almost been relegated to the Christy Ring last year while the toxic fallout from the county final between Camross and Rathdowney-Errill accelerated the player turnover before Brennan even got around to trying to change minds.
The journey was never going to be easy under those circumstances but the route Laois travelled, and the roadmap that management set out, was the journey Laois needed to make. For months, management had episodes with players on a weekly basis.
Some players were dropped in the lead up to the championship but Brennan wanted to change the culture which had crippled Laois hurling for as long as anyone could remember. And the panel they eventually ended up with were a solid and talented group who were good enough to create a new history for the county.
Counties outside the elite bracket will always be afflicted by apathy and indifference.
Staying with the club is often a more favourable attraction than committing to the county but the whole club culture, and the tensions that often breed division, can routinely be the biggest drawback in those counties. Ross King, one of Laois' best players didn't commit after being seriously injured in last year's county final.
The butt of a hurley through his faceguard smashed his teeth and left King's face in a mess. The incident underlined the fractious undercurrent which had often undermined the Laois senior team. The subsequent fallout caused a huge rift in hurling circles, and around the county squad, but Brennan got King back in by mid-April.
King was only just back from a sun holiday in Puerto Rico when Brennan called. They met for two hours and Brennan talked for most of that time. Brennan laid out sugar cubes across the table to show King their puck-out strategies.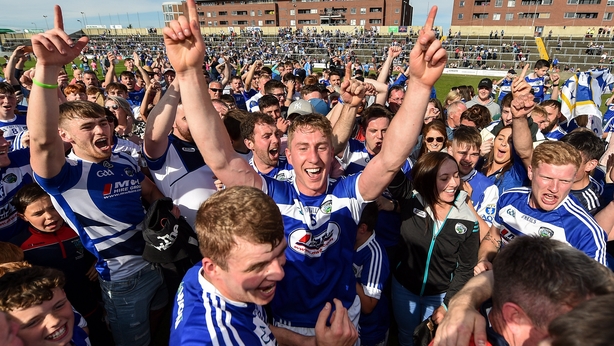 His ideas were fresh and innovative and Brennan's enthusiasm had King sold immediately. As the summer rolled around, Laois were finally beginning to build momentum. One of Brennan's standout memories of the Joe McDonagh campaign was a play made by Eric Killeen in the dying moments of Laois' opening game against Offaly.
Killeen, who had just come on in injury-time, won a difficult high ball over the head of Oisin Kelly, before delivering a measured pass into the Laois attack. Brennan still has the clip saved on his phone because Killeen's composure under such pressure was an endorsement of everything management had tried to create.
Killeen's play represented a mid-season confirmation point of how a new culture was forging a new path. Reaching the McDonagh final granted the Laois hurlers a ticket to Croke Park for the first time since 2005.
Defeating Westmeath saw Laois lift a trophy in the hallowed stadium for the first time since 1949. Beating Dublin on Sunday catapulted Laois to a whole new level. It was their biggest championship win since the 1985 Leinster semi-final defeat of Wexford.
It earns Laois a meeting with Tipperary on Sunday in what will be their first All-Ireland quarter-final since losing to Galway at that same stage in 1979. However, the victory, and the impressive manner of it, also emphatically underlined how far Laois have travelled, particularly in the context of how wildly Laois hurling has oscillated throughout this decade. After Niall Rigney departed as manager in 2010, Laois spiraled into a chaotic spin.
In 2011, Cork hit them for 10-20 and won by 34 points. The following year was worse when Laois lost two championship matches to Dublin and Limerick by an aggregate margin of 47 points. By that stage, the Laois jersey held very little respect, inside or outside the county. Some of the best hurlers had no interest in hitching their carriage to a train that looked headed for the cliff-edge.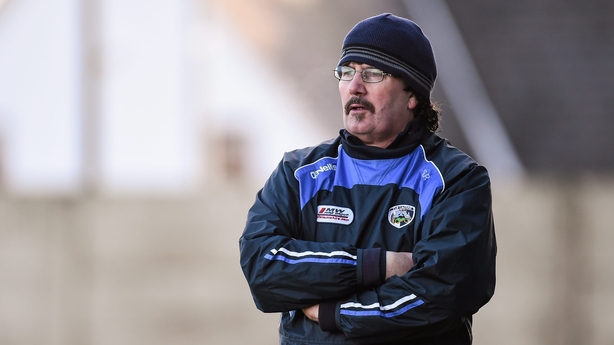 At the end of 2012, Seamus 'Cheddar' Plunkett and Paul Cuddy were tasked with trying to find a manager but the initial search revealed the apathy connected to Laois hurling. Before Plunkett and Cuddy began, they met the players to canvass opinion and gather feedback of how they had careered so disastrously into the wall.
Six players turned up. A second meeting was called. Eight were present. Plunkett and Cuddy had no choice but to meet every player individually. Plunkett and Cuddy met a number of people to discuss taking on the job.
They spoke with one candidate twice but nobody would bite. When they failed to get someone, the head-hunting assignment eventually wound up at Plunkett's own door. He had been involved with the Laois minors and was well versed in the club scene. When Plunkett accepted the job in late 2012, he had a clear vision of what he wanted - a professional framework so he could get players to buy into his project.
Plunkett created the environment Laois hurlers were crying out for. A culture players could grow in. Plunkett only wanted players who were prepared to buy into his vision. He wanted to instil a new pride in the Laois jersey, to create a new identity for Laois hurling.
Then Plunkett made the team harder to beat. They should have beaten Galway in 2013. Galway only scraped past Laois again in 2014. After defeating Offaly in 2015, for the first time in 43 years, Laois were confident facing Galway in the Leinster semi-final. Galway hammered them by 20 points and Dublin beat them in the qualifiers.
The momentum had stalled and Laois spent the following few seasons desperately trying to get it back.The bad days returned. In 2016, they lost to Clare in the qualifiers by 36 points. Laois slipped out of Leinster in 2017. They entered last year's Joe McDonagh as favourites and had to win their last match to stave off relegation to the Christy Ring.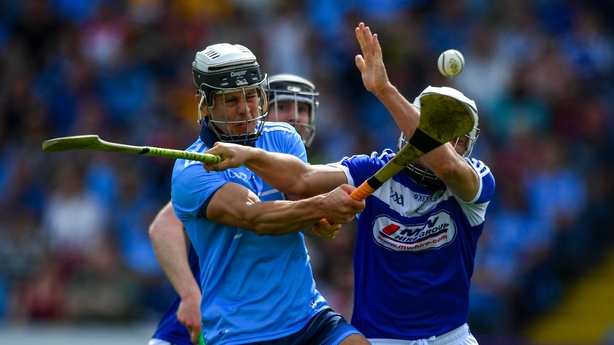 Sunday's win underlined how far they have travelled in 12 months but the journey is all the more impressive again considering that Brennan and his management have also built a squad for the future; 21 of the panel are under 25; ten are between 19-22. Next year's Laois minor team will be their best in a generation.
It will be the strongest Laois underage side since the 2013 minor team, which reached a first Leinster final in 22 years. That side lost to Kilkenny but five players from that side - Enda Rowland, Ryan Mullaney, John Lennon, Stephen Bergin and Mark Kavanagh – played for Laois on Sunday. Donnchadh Hartnett and Conor Phelan (from the current panel) were also on that 2013 minor squad.
In a county of Laois' size though, it's always a numbers game and some of the best players from that 2013 minor team are still some of the best players in the county. They are not on the current panel but it is hoped that Ciaran Collier, voted the best senior club hurler in Laois in 2018, Joe Campion, Leigh Bergin and Sean Downey will return and strengthen the county team in the near future.
Whatever happens, that future is finally bright again for Laois hurling. Bridging that strength and conditioning deficit to the top teams will be the biggest challenge for a young squad because this team has the pace, athleticism, skill and firepower to be competitive in Leinster next season.
Consistently moving forward in every aspect of preparation will be the key because, as Brennan has repeatedly told his players, there can be no more excuses at this level.
A new culture has forged a new identity, a new confidence and a whole new way for Laois hurling. And if this squad can grow, improve and strengthen that culture, anything is finally possible.