Dublin manager Mattie Kenny was left disappointed with his side's intensity after they crashed out of the All-Ireland hurling championship to Laois at the preliminary quarter-final stage on Sunday.
The Dubs had beaten the midlanders twice already in 2019, but they were never ahead at Portloaise as they failed to build on victory over Galway last time out.
On a frustrating afternoon for Kenny and his management team, Dublin hit 16 wides to end the year on a real low.
"I can't really explain," a shocked Kenny told RTÉ Sport's Ger Canning afterwards.
"Our preparation went well. Laois got a really good start, and showed a lot more hunger and desire than we did in that first-half.
"It's not like a tap. You can't just turn it on when you need to.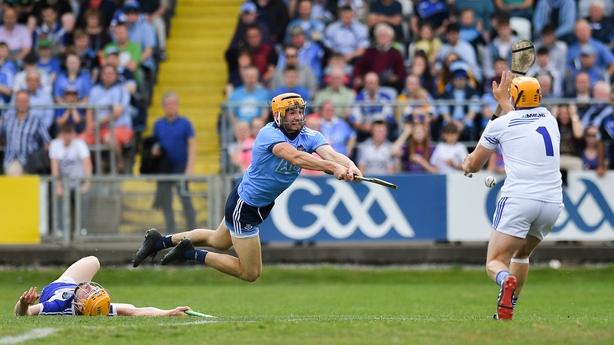 "We let them build a bit of a lead. They went six points up, and ultimately I think that's what cost us.
"In the second half, we played a lot better. Every time we came close, they'd go down and get a point."
"In fairness, Laois worked really hard, and they kept getting good scores, and with a passionate crowd behind them they kept driving until the finish."
Dublin rarely got up to the level of performance that they had against Wexford and Galway in the Leinster round-robin.
Their attempts to score the goal that might have lifted them were thwarted by Laois goalkeeper Enda Rowland, who made a particularly impressive stop on a Danny Sutcliffe shot.
"We had 19 missed chances," the Dublin manager confirmed. "Our work rate, our tackle rate, our intensity wasn't there today as it was in other matches.
"Any little patches where we were in control, our finishing and our shooting let us down.
"Overall, it was an unacceptable performance from our guys. We didn't play to the standard that we expect from ourselves.
"I'm not taking anything away from Laois, but that was our undoing today. But they deserved their victory today."
The Boys in Blue did have a purple patch in the third quarter, and when an Oisín O'Rorke free drew them level for the first time in over 50 minutes, it looked like Kenny was using his get out of jail card.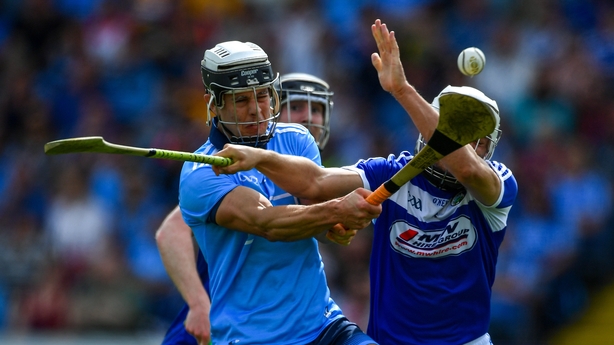 But Laois outscored them, as the wides continued to wrack up for the rattled Sky Blues.
"As we came down the stretch, some of our decision making wasn't really at the top notch," according to Kenny.
"We forced a few shots, and maybe we could have worked it a little bit better to keep that scoreboard ticking.
"There was a sense there in the last ten minutes that we were in a real dogfight, and the game was just getting away from us a little bit.
"We didn't close it out the way we should have, and that level of finishing and composure that we've been working on this year wasn't there."
A decade that started with Antrim knocking Dublin out of the championship ends with Laois doing the same thing. A long winter of reflection ahead in the capital.