Dublin Camogie star Laura Twomey said "there's no reason why female teams should be playing on the lesser pitches" ahead of their clash against the All Ireland Champions Cork tomorrow at Parnell's GAA, Coolock (throw-in 4pm).
Speaking at the AIG 20x20 Dublin jersey launch yesterday, the ex-captain said "Parnell Park is the home of Dublin hurling so we'd like to see it as the home of Dublin Camogie as well.
"We've had games there in the past and I don't want to be sounding negative about it again but, we are calling for camogie matches to be held in better venues. In Walsh Park it was great, that's Waterford's home.
"We'd definitely love to get there as much as we can. It's a massive pitch. The crowd really come out there as well. Hopefully, our last game might be at home there."
Dublin are due to host the Rebels on the back of a win against Leinster rivals Meath and a loss to Waterford but Twomey is looking forward to the challenge ahead.
"We've done our analysis now over the last two weeks and we're relishing the chance to get to play the All Ireland champions now and then Tipp and Clare in the last two games. It's all in the melting pot to play for."
"We've seen in the league that Cork are there to be beaten as well. We're not going into this game just saying 'we want a performance'. They're a class side and we respect that but we also have a lot of belief in our own panel. What better to have them at home and welcome them at home and really put in an excellent performance."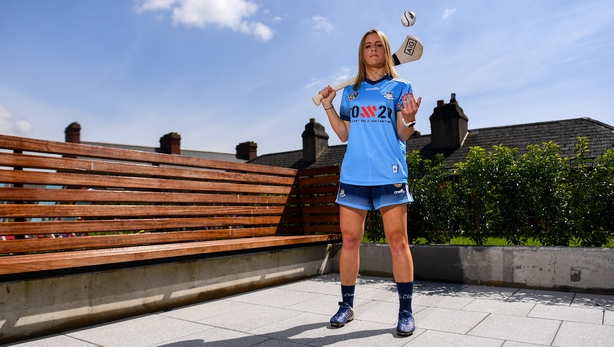 Like all codes across the GAA, Camogie has become a high octane sport with the emphasis on strength and conditioning increasing year on year.
With Dublin footballer Philly McMahon on board with Dublin Camogie in recent years, Twomey noted his contribution to the development of teams as both an All Ireland winning defender and owner of fitness group, BeDo7.
"We've been doing loads of strength and conditioning now with him both on and off the pitch. Also, in terms of creating a culture in Dublin Camogie he obviously is experienced in winning All Irelands so it's great to have someone like that to pull from and to learn from.
"We've done a lot of leadership and culture workshops as well. So, just developing who we are as a team and trying to create that brand for Dublin Camogie and push on.
"We'd have different group work. It's even sometimes combined with your video analysis of other teams and then just trying to develop what you're about and why you're playing. Ultimately, that trust and the bond needs to be there for the group of players to improve and get that All Ireland that we're searching for."