All-Star forward Dean Rock says Dublin still see the Leinster Championship as "quite competitive and challenging," despite claiming their ninth provincial title in a row with a 16-point win over Meath two weeks ago.
"If we win by a certain amount of points, that's just down to our own preparation and our own standards.
"We find it quite competitive and challenging. We're always thriving to go against our own targets, our own standards. It might not be seen as challenging but we see it as a massive challenge. It's as simple as that," he said.
The Dublin talisman was speaking at an event this afternoon in Twitter where AIG launched a new jersey for all codes with the 20x20 campaign logo set to replace the existing sponsor for upcoming games.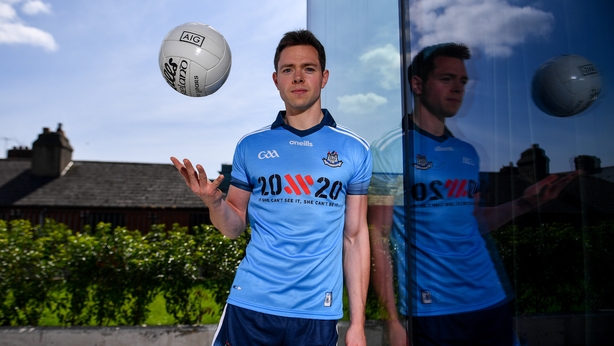 With the Ballymun Kickhams player out for five weeks with a dead leg, Cormac Costello took on free taking duties in the Louth, Kildare and Meath games before Rock's return to the field in the 52nd minute of the Leinster Final.
"There's always been so much competition in the Dublin squad since I've been on it the last number of years. It's healthy and great and you need it to be successful. To see Cormac do so well for the team is ultimately what it's all about.
"It's not about me or any individual. If Cormac's playing well and scoring the way he's scoring, it's going to help Dublin win, I'm delighted with that."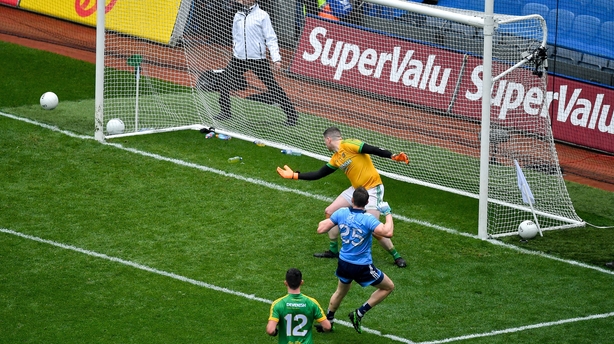 Rock scored four points (one from a placed ball) when he came on and luckily for Meath, he missed a chance at goal in the 72nd minute.
"I should have had a goal - simple as that. There's certain positives from the game, there's always going to be certain areas that you can improve on. My goal-finishing is something I'm going to go after in the next couple of weeks and focus on that.
"I was delighted to get on the pitch and make a good impact for the team and get us over the line."
The result of this one-sided game caused ructions across social media with people calling for a boycott of the Leinster Championship and reignited questions around the current Dublin GAA funding model.
"That's something for the GAA administrators to figure out. We respect the Leinster championship and senior championship. Whatever team we play against, we do our diligent preparation and respect the team that we play.
"We take the Leinster very seriously, it's something we enjoy winning and participating in. I think there was 47,000 there and I'm sure that's close if not more than other provincial finals. It's still a good attendance, people can't go to every game.
"From a funding perspective, I can only speak from my own perspective. We've got a great Gaelic games promotion officer in Ballymun. He's doing phenomenal work in nurturing kids who had never played Gaelic football before and getting them involved in the club.
"He's phenomenal, so the money and funding is being used in a really positive way. That's the only experience I have of seeing it. He's a credit to his club in getting so many young girls and boys out playing. It's really positive."
Looking ahead to the Super 8s, Dublin are in a familiar group as last year with the certain pairing of Roscommon taking place on 13 July and the possibility of meeting Tyrone again in their last match.
"We're really looking forward to the Super 8s campaign. It's something we really enjoyed last year. So, we're hoping that we can have a positive experience again this year."
In the inaugural year of the Super 8s, Dublin beat Roscommon on a scoreline of 4-24 to 2-16 but Rock thinks this team under Anthony Cunningham are "set for a big, big summer ahead".
"They seem to be moving very well in the games they've been playing. The Connacht Championship is obviously very tough. Mayo and Galway are in the last 12 so, three of the last twelve are from Connacht. It obviously is a very competitive championship, it's not won too easily."