Wexford manager Davy Fitzgerald has aired his huge concerns about the growing societal culture of cyber bullying and urged the Irish Government to seriously consider look a tightening the laws around the issue.
Fitzgerald, playing at the Irish Open Pro-Am on Wednesday, stressed his desire to see online abuse stamped out, and admitted it's a trend that deeply worries him.
"I've said for a long time there's a certain negativity creeping in towards players and management when you lose games and we need to stop," he told RTÉ Sport's Marie Crowe on 2fm's Game On.
"We need to stop doing what we're doing with regards to that. You can't be constantly criticising people. I think it's wrong.
"Everyone is trying their best. I'd just encourage supporters... please, life is too short. We don't need to be cutting people. There's too much stuff going on out there in life to be that negative.
"No one is going out to make a mess of anything. That's the one thing I'd say to anyone listening. If you're supporting GAA, please support it. You don't need to be one of these nameless people on forums or pundits having a go. Talk about the game, that's the most important thing.
"You have a lot of cowardly people that don't put their names to stuff. I don't understand it. We're all human at the end of the day. We're all going to make mistakes.
"Our government have to take a good look at the laws that are there and I really mean this. They need to get their act together. We can't afford to have anonymous people writing stuff, bullying young people.
"There are certain things happening that we don't need to happen. I think we have to look at the laws seriously with regard to that. Cyber bullying is massive out there. We have enough things to go through in life without having that craic. It really bothers me.  
"There's none of us perfect but we just need to have a small reality check about things. I want people to have a smile on their face as much as possible."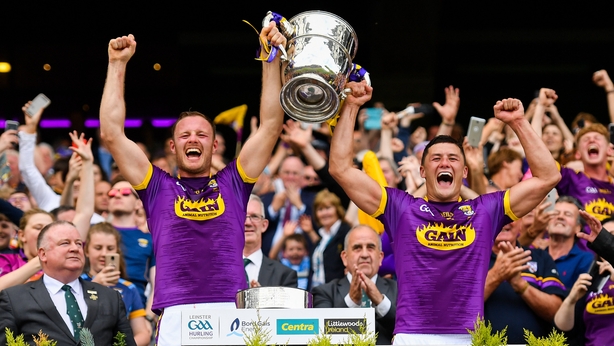 Fitzgerald is still soaking up the Model County's memorable Leinster final defeat of Kilkenny, a first provincial title in 15 years for the county.
He led the team back to a Wexford Park homecoming amid terrific scenes on Monday night, and, while praising the fans, he asked them to remain positive no matter what happens for the rest of the summer.  
"I'm delighted for the Wexford people. They're an incredible bunch of supporters.
"What we experienced n Sunday, I'm delighted for the supporters. I said it to them Monday night when we had the homecoming, let's not change. Let's enjoy the days.
"We'll just take the next game as it comes and we'll see what happens. We'll do our best, and that's it. That's as simple as it can be."