Saturday will mark the first knock-out championship game between Mayo and Galway in more than 20 years.
The last winner-takes-all clash between these two neighbours and footballing superpowers took place in May 1999.
They didn't meet in 2000 and by the time 2001 came about the qualifiers had been introduced so since then they have only ever met with the safety net of a second chance.
This weekend's All-Ireland round four qualifier in Limerick is their first ever summer meeting outside the province and the stakes couldn't be higher for both sides.
"It's all on the line," said John O'Mahony, the Mayo man who was in charge of Galway back in '99. The Tribesmen went into that one as All-Ireland champions and were dethroned in the Connacht final.
"This is knock-out football number one and number two, whoever wins knows they will be serious contenders again. It will provide all kinds of drama, I'd imagine."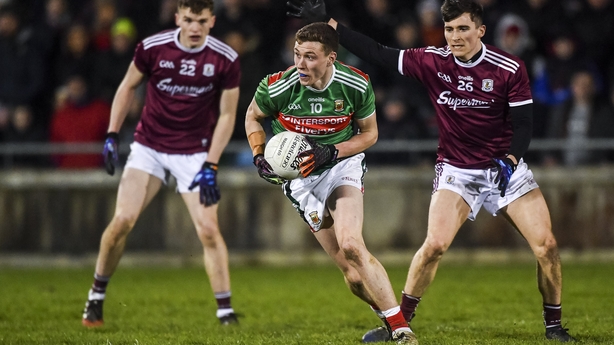 Galway have had a stranglehold over Mayo since 2016, winning their seven meetings over those four seasons – three in the championship, two in Division 1 of the national league and twice in the pre-season Connacht league.
In 2016, '17 and '18 the Tribesmen knocked the Green Above the Red out of the province, but, crucially, not actually out of the championship. In '16 and '17 Mayo recovered to reach the All-Ireland final, losing both to Dublin, and only in 2018 did Galway manage to last longer into the summer, making the Super 8s while their rivals fell in the qualifiers.
There is a feeling in the air at the moment that losing on Saturday will mark the end of an era for either team.
It would be no surprise if Kevin Walsh walked away as Galway manager  following a defeat, two Connacht titles and last year's All-Ireland semi-final appearance against the Dubs the high-point of his five seasons in charge.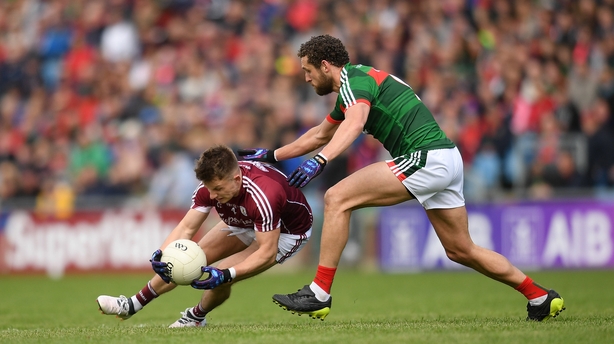 Many of this Mayo team have been on the road since 2011, taking in four All-Ireland finals and three semi-finals, two of those lost after extra-time, so many ripping games, enduring classics and qualifier runs.
Warriors like Keith Higgins, David Clarke, Andy Moran and Chris Barrett can't go on forever and manager James Horan is already looking to the future as he introduces young players such as Matthew Ruane (currently out injured), Mikey Murray and Fionn Regan.
Mayo-Galway is an age-old football rivalry and generally one that was played in good spirit. In recent years it has taken on a much more abrasive edge and some bitterness does appear to exist between the sides.
"It has taken a turn for the nasty, particularly in league meetings," noted O'Mahony.
"While there was always huge rivalry there was always huge respect. I'm not so sure that exists at the moment and we have seen games between them go over the edge.
"That could be crucial if it happens this weekend because both teams will need all of their players on the field."