FIXTURES
SUNDAY 30 JUNE
TG4 Leinster Junior Championship Final - Carlow v Louth; Netwatch Cullen Park, Carlow, 12pm (Live on Leinster LGFA Facebook)
TG4 Leinster Intermediate Championship Final - Meath v Wexford; Netwatch Cullen Park, Carlow, 2pm (Live on Leinster LGFA Facebook)
TG4 Leinster Senior Championship Final - Dublin v Westmeath; Netwatch Cullen Park, Carlow, 4pm (Live on LGFA Facebook)
TG4 Ulster Junior Championship Final - Antrim v Fermanagh; St Tiernach's Park, Clones, 1.45pm
TG4 Ulster Senior Championship Final - Armagh v Donegal; St Tiernach's Park, Clones, 3.45pm (Live on LGFA Facebook)
ONLINE
Match reports RTÉ.ie and the RTÉ News Now App.
RADIO
Updates on Sunday Sport on RTÉ Radio 1.
Mick Bohan has named 11 of the team that started in last year's All-Ireland final for Sunday's Leinster decider against Westmeath at Netwatch Cullen Park in Carlow (4pm).
Two-time All Star Rachel Ruddy, who returned to the fold this year, Aoife Kane, Jennifer Dunne and championship debutant Niamh Hetherton are the four additions to the starting 15 when compared to the line-up that helped the Sky Blues to a second successive All-Ireland crown in front of 50,141 spectators.
Carla Rowe, two-goal star against Cork last September, misses out through injury but six-time All Star Sinead Goldrick has been named to start at centre half back, after suffering a broken arm in the build-up to the Lidl Division 1 semi-final loss to Cork.
That clash on April 21 was Dublin's last competitive outing, and Bohan has made four changes to the team that started at Nowlan Park.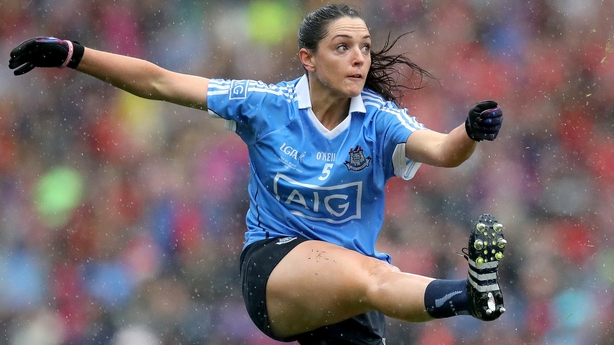 Goldrick, Siobhán McGrath, Lauren Magee and Hetherton come into the team in place of Éabha Rutledge, Sinead Finnegan (injured), Lyndsey Davey and Rowe.
Westmeath's last competitive match saw the Lake County end their Lidl NFL Division 1 campaign on a high, with victory over Tipperary on 7 April.
Manager Sean Finnegan has made five changes to his starting line-up for a clash that will see Westmeath aim to halt Dublin's drive for an eighth successive Leinster crown.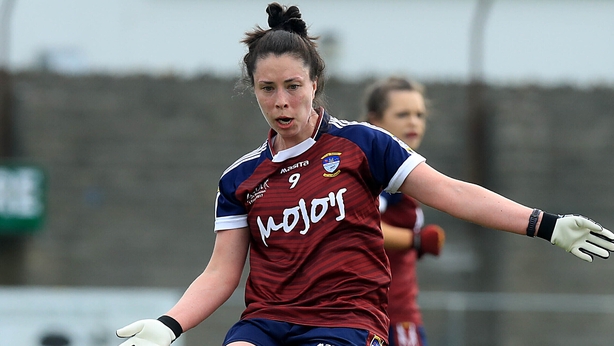 Lucy Power, Maud Annie Foley, Sarah Dolan, Lucy McCartan and Annie Dolan are all named to start, with Fiona Coyle, Laura Brennan, Nicole Feery, Leanne Slevin and Megan Brick dropping to the bench.
Sunday's provincial decider will be streamed LIVE on the LGFA's Facebook
Sunday will also see Armagh and Donegal battle it out for the TG4 Ulster senior crown, at St Tiernach's Park in Clones (3.45pm).
This is a repeat of the 2018 decider between the counties, which Donegal won comprehensively by 9-21 to 4-8.
The gap between the counties had closed considerably, however, when they met in the All-Ireland quarter-final, with Donegal winning out by just three points, 0-19 to 1-13.
📹Video: Are you ready for Super Sunday? 😃😃

🏐 For the first time, FOUR @SportTG4 Provincial Championship Finals will be Live Streamed on one afternoon, from two different venues! @20x20_ie @LeinsterLGFA @UlsterLadies #ProperFan

pic.twitter.com/qzX5P14vxN

— Ladies Football (@LadiesFootball) June 27, 2019
Armagh advanced to this year's decider with a comfortable victory over Monaghan, and joint-managers Lorraine McCaffrey and Fionnuala McAtamney have made just one change to their starting 15, with captain Caoimhe Morgan recalled at full-back in place of Eve Lavery.
Donegal, who are chasing a third successive provincial title, needed extra-time to see off Cavan in a classic semi-final.
Manager Maxi Curran has made just one change in personnel for the final, as Deirdre Foley replaces Niamh Boyle in the half-back line.
The Ulster final is also LIVE on the LGFA Facebook Page.
In total, there are four TG4 Championship games being streamed LIVE on a 'Super Sunday' for the LGFA.
In addition to the two senior finals the Leinster Facebook Page will stream the junior (Carlow v Louth) and intermediate finals (Meatv Wexford) from Netwatch Cullen Park.
In Ulster on Sunday, the junior final between Antrim and Fermanagh will get proceedings at St Tiernach's Park underway at 1.45pm.
Teams
Dublin (v Westmeath): C Trant; M Byrne, N Collins, R Ruddy; A Kane, S Goldrick, L Magee; O Carey, S McGrath; N Owens, N McEvoy, J Dunne; S Aherne (capt.), N Hetherton, N Healy.
Westmeath (v Dublin): L McCormack; R Dillon, J Rogers, L Power; K Boyce Jordan, F Claffey (capt.), K McDermott; J Maher, M.A. Foley; V Carr, S Dolan, L McCartan; A Dolan, A Jones, K Hegarty.
Armagh (v Donegal): C O'Hare; S Marley, C Morgan (capt.), R O'Reilly; C McKenna, C McCambridge, T Grimes; N Coleman, C O'Hanlon; M Moriarty, A McCoy, K Mallon; A Donaldson, B Mackin, N Reel.
Donegal (v Armagh): A McColgan; T Doherty, E Gallagher, N McLaughlin; N Carr, D Foley, A.M. McGlynn; K Herron, E McGinley; K Guthrie (capt.), K Keeney, A Boyle Carr; R Friel, G McLaughlin, S McGroddy.
Meath (v Wexford): M McGuirk; K Newe, S Powderly, O Duff; A Cleary, S Ennis, M Thynne; M O'Shaughnessy (capt.), K Byrne; A Leahy, E Duggan, O Byrne; E White, K Nesbitt, V Wall.
Wexford (v Meath): M.R. Kelly (capt.); N Mernagh, M Cullen, A Tormey; C Donnelly, S Murphy, S Harding Kenny; K Kearney, B Breen; N Butler, C Foxe, N Moore; K White, M Byrne, T Doyle.
Carlow (v Louth): N Hanley; N Mohan (capt.), B Nolan, A Roche; M Kinsella, O Fitzpatrick, C Mullins; E Hayden, K Clarke; E Atkinson, R Byrne, N Forde; R Sawyer, C Ní Shé, S Doyle.
Louth (v Carlow): U Pearson; E Hand, S Quinn, S McLoughlin; C Nolan, M McMahon, D Osborne; E Byrne, A Byrne; R Carr, S Byrne, A Russell; L Boyle, K Flood (capt.), N Rice.
Antrim (v Fermanagh): A McCann; N Killen, M Hanna, O Ní Chorra; K Farren, A McFarland, S Tennyson (capt.); C Brown, L Dahunsi; C Taggart, M McCurdy, S Haughey; M Cooper, N Enright, C Carey.
Fermanagh (v Antrim): R Gleeson; A Maguire, E Murphy, M Flynn; M McGloin, A McGovern, S McQuaid; R O'Reilly, A Flanagan; J Doonan (capt.), N Connolly, D Maguire; L Maguire, E Smyth, A O'Brien.