The three pillars of the Irish state for most of its existence were the Catholic church, Fianna Fáil and the GAA.
The church's power in Ireland is irrevocably broken and mass attendances are in an ever downward spiral, while FF are still struggling to resuscitate their fortunes following their part in plunging the country into crippling recession at the end of the last decade.
The GAA continues to be battered from within and without and despite this it remains as strong as ever. One of the reasons for this is, despite the deeply conservative nature of the organisation, it has been able to move with the times in an ever-changing Ireland.
"The LGBTQ community remains under-represented in sport, yet they are over-represented in statistics on self-harm and suicide"
The ban on attending 'foreign games' was lifted, the ban on members of the Northern Irish security forces playing went, Croke Park and then other grounds were opened to other sports. All incremental yet important shifts.
Today, for the first time, a delegation from the Association, players, officials, supporters and ordinary members, will walk in the Dublin Pride Parade. Less than a generation ago this would have been unthinkable.
Homosexual acts were decriminalised only as late as 1993 in Ireland, but the country has come a long way in a short time across recent years; same sex marriage was legalised following a 2015 referendum.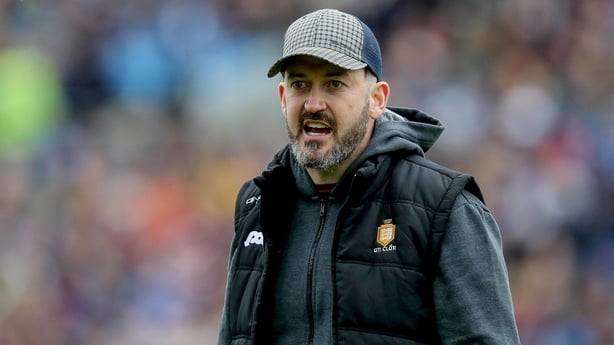 The GAA has only had one out inter-county player, the trailblazing Donal Óg Cusack confirming one of the worst-kept secrets in hurling history in 2009, and though openly gay players are more common in the women's game we remain light years away from complete acceptance.
In many ways the GAA is the perfect microcosm or Irish society - a little chaotic, people trying only to follow the rules that suit them, most people rubbing along together with a 'sure it'll be grand' attitude - so it's only right that the Association is represented at Pride.
So here it is........ Just want to say a huge thank you to you all for your messages of support over the last 24 hours. https://t.co/50gGvF3xDU

— David Gough (@goughd4) May 25, 2019
"This is a big step in terms of visibility and it's an opportunity to show solidarity," said Croke Park's Community and Health Manager, Colin Regan, who is heading up the project along with Gearóid Ó Maoilmhichíl,.
Ó Maoilmhichíl is on the GAA's gender diversity workgroup, who are due to deliver a discussion paper by the end of the year on gender diversity and LGBTQ matters.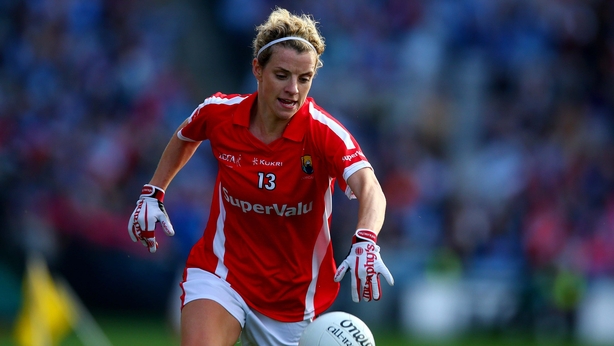 There were two champions of the pride project - Cork legend Valerie Mulcahy and inter-county referee David Gough, both proud to be openly gay and both high-profile figures in national life. They found they were pushing an open door when they first discussed the matter with GAA President John Horan.
"We wanted to show that the GAA is an open community - their slogan is Where We Belong, after all," said Mulcahy.
"This is an important step - we will be showing that the GAA is a place for everyone and maybe help a few people who are finding it hard to accept who they are to know that they are accepted.
"The GAA is a huge organisation and it's important that it represents everyone and there is a place for everyone. Sport should be an inclusive place.
"It might be hard for those not in the LGBTQ community to realise how powerful and important it is to have our existence recognised.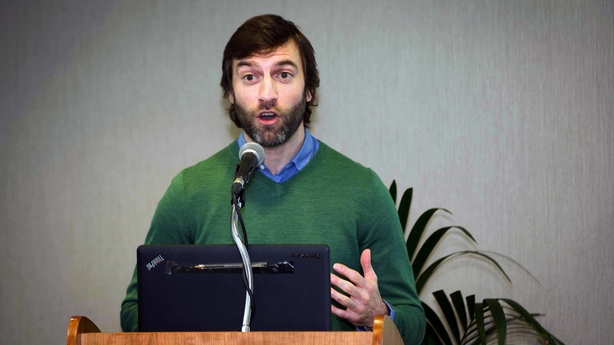 "If you are a little less confident it can be daunting and you might find it hard to be yourself. It might show those people that 'I've got this far, I can be proud of what I am even when others might be telling me not to be'."
There are no figures for the proportion of GAA members that are gay, but there's no doubting the fact this is a sector of the population that is almost completely non-existent in men's games.
Croke Park's Colin Regan admits that this is still 'a massive taboo' in male sport. It's an issue that society as a whole has to grapple with and one that individual sports have to work on too.
Regan noted: "Conor Cusack was three years on our health and wellbeing committee and we discussed this.
"He is a well-known mental health advocate - we all know there is still a stigma about mental health in Ireland and he says the conversation around LGBTQ issues in Ireland is even harder to have.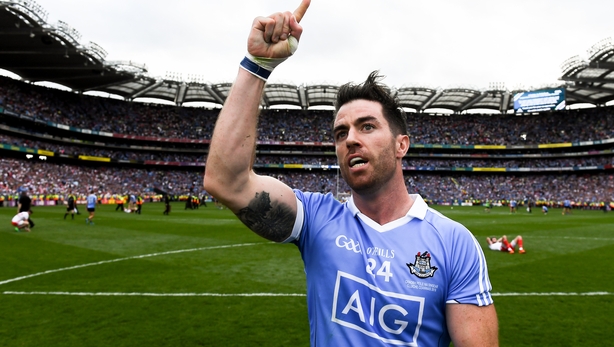 "The LGBTQ community remains under-represented in sport, yet they are over-represented in statistics on self-harm and suicide. Sport can be a great preventer in these areas so this is a natural fit for the GAA.
"We were extended an invite (to participate in Pride) and were happy to accept. It's an opportunity for all of our members to show solidarity with the LGBTQ community and for our LGBTQ members to be visible."
The Gaelic Players's Association (GPA) and the Women's Gaelic Players's Association (WPGA) will both march behind the GAA banner at the parade, along with 100-or-so others who responded to a nationwide call from Croke Park to get involved.
The 2013 Footballer of the Year Michael Darragh Macauley was planning on walking, but has been forced to pull out because it clashes with Dublin training.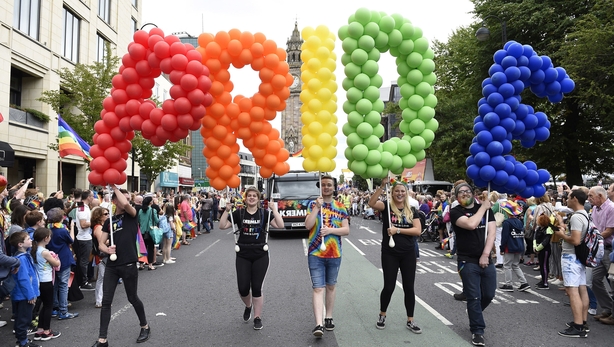 "The strength of the GAA is in the diversity of our members. As a society, we are made up of different races, religions, sexual orientations, abilities and genders," he said.
"Our country has taken hugely progressive steps with marriage equality in recent years and it is only right that the GAA is progressive in taking similar steps."
Mulcahy dreams of a day when gay people don't have to declare their sexual orientation - it will no longer just be assumed that a person is straight unless they say otherwise.
Ireland is changing, slowly at times and quicker at others. The GAA is doing their best to keep pace. These are small steps on a long march towards equality.
We need your consent to load this SoundCloud contentWe use SoundCloud to manage extra content that can set cookies on your device and collect data about your activity. Please review their details and accept them to load the content.Manage Preferences
Listen to the RTÉ GAA Podcast at Apple Podcasts, Soundcloud, Spotify, or wherever you get your podcasts.