It's been long threatened but 2019 finally seems to have marked a decisive shift in the balance of power among Leinster hurling's midland rivals.
With the Offaly seniors facing into another inquest and start-from-scratch review, Laois and Westmeath meet in the weekend's Joe McDonagh Cup final, the winners bound for a meeting with Dublin and the losers destined to face Cork in the preliminary quarter-finals. 
Since 2016, 'Is this a new low for Offaly hurling?' articles have appeared at a rate of roughly once a fortnight.
Alternative titles include 'Has Offaly hurling hit rock bottom?' Unfortunately, in all bar the most recent of these articles, the answer to the question posed has been 'No'. And the jury is still out on the most recent one.
Fans who came of age during the 1980s and 90s have been conditioned to think of Offaly as one of the powerhouses of the sport.
Among this demographic, the perception is that a mighty oak has fallen, one of the giants of the game has been laid low. 
Following their relegation to Division 2 of the National League, Donal Óg Cusack questioned this narrative, (though he wasn't the first either). 
He pointed out that Offaly's hurling success occurred within in a relatively narrow band of time. The county's first senior Leinster title arrived in 1980 (Laois already had three won at that time) and their latest came in 1995. 
Their first All-Ireland was won in 1981 and their last in 1998, with two won in between in 1985 and 1994. The fact that it was two successive golden generations rather than just one has clouded the issue. The 80s and 90s teams were fairly independent of one another personnel wise, though Joe Dooley and Jim Troy did straddle both eras to a degree. 
The mystery with Offaly hurling, in that case, is not why they are now plumbing such depths but how they scaled such heights in the first place. 
The standard Offaly response to this, by the way, is a reasonable one. Outside of the big three, success has usually been a fleeting thing for many counties. 
Waterford, Clare, and to a lesser extent Limerick, have all had long fallow periods.
Prior to Offaly's breakthrough in 1980, the head-to-head record in championship against Laois was 16 wins apiece with two draws
Galway, now serial winners at every grade other than All-Ireland senior, only really became permanent residents of hurling's top table in the mid-1970s. Prior to that, they occupied a status akin to the Ulster champions, that of a pre-All-Ireland final speed bump to be navigated by the Munster and Leinster champions in alternate years. 
While Dublin - once one excludes the 'League of Nations' style outfits stacked with migrants from the country which collected All-Ireland titles for the capital up until the early 30s - are a very modern addition to the top tier.
But no county's rise to prominence had been as seemingly abrupt and hard to fathom as Offaly's.  
Up to the 80s, they occupied much the same place in the hurling firmament as Laois. 
Prior to Offaly's breakthrough in 1980, the head-to-head record in championship between the two counties was 16 wins apiece with two draws. 
Laois were particularly dominant in the relationship during the late 1930s and again from the late-40s until the mid-60s. 
We need your consent to load this rte-player contentWe use rte-player to manage extra content that can set cookies on your device and collect data about your activity. Please review their details and accept them to load the content.Manage Preferences
Listen to the RTÉ GAA Podcast at Apple Podcasts, Soundcloud, Spotify, or wherever you get your podcasts.
Westmeath were the poor relation among the trio but even at that their record against Offaly was highly respectable - superior in head-to-head terms than their performance against Laois. 
Westmeath won four of the six championship encounters between the sides in the 1960s. They managed to completely avoid Offaly during the latter's boom years, largely by virtue of their own drift into irrelevance in those decades. 
By the time Offaly scooped their fourth All-Ireland title in 1998 - with Hubert Rigney hollering about leaving via the front door - Westmeath's most recent encounter with them in the championship was still somehow  a victorious one, a 1-14 to 1-11 Leinster championship win in 1976.
CHASING OFFALY'S TAIL 
As Offaly ascended into the stratosphere, without a word of warning to their provincial sparring partners, Laois, in particular, strived to keep pace. 
Seamus 'Cheddar' Plunkett, these days better known as the manager of a resurgent Laois in the current decade, was a member of the inter-county team throughout the 80s, and has been to the fore in trying to generate momentum behind hurling in the county.
"Laois probably had two periods of hurling strength. They won the All-Ireland in 1915 and back-to-back Leinster titles at that time. It's a long ways back but it shows there was hurling tradition in the county.
"Then they were strong again in the late 1940s, beating Kilkenny in the Leinster final in 1949 and getting to an All-Ireland final against Tipperary. Again, they were well beaten but it showed the vibrant hurling scene at the time."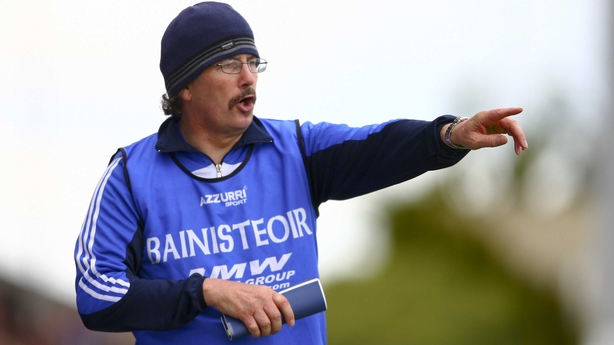 Laois's next big surge, as it happens, occurred at precisely the time Offaly were turning the province on its head. 
There are several reasons cited for Offaly's success, the most interesting perhaps being the influence of football-orientated West Cork Christian Brother Denis Minahane who fostered a great hurling culture in Birr Community School and led the senior county team to a famously narrow Leinster final defeat in 1969 (four days after the Moon landing, as it happens). 
But if there was a date that foreshadowed Offaly hurling's rise, it was the 1978 Leinster final win. Their opponents on that occasion? Laois.
"I spoke to Martin Cashin recently who would have been on the Offaly All-Ireland winning squads in 1981 and 1985, and he pointed to the importance of the 1978 Leinster title success. Several members of that team went to win senior All-Irelands with Offaly in the 80s."
It was noteworthy that Laois were the opponents in that Leinster final. Even as the upstarts from Offaly impetuously began to reach for the game's glittering prizes in the first half of the eighties, they never got to the point that they were able to shrug off Laois without difficulty.
"Laois were highly competitive during the 1980s," Cheddar recalls. "We reached the Leinster final against Offaly in 1985, and the Centenary Cup final the year before against Cork.
"Pat Critchley won an All-Star in '85, John Taylor (wing-back) should have won an All-Star and you had the Cuddy's (PJ and Mick) as well.
"Certainly, none of the big teams would have enjoyed playing Laois in those years.
"We played Offaly a number of times in the early 1980s and they were generally tight games. Albeit, they all followed the pattern of that original 1978 U21 final, with Offaly just pulling that bit clear in the end."
In the year of Offaly's first All-Ireland success, they scraped by Laois by a point (3-20 to 6-10) in the Leinster semi-final. The following year, a replay was required to separate the sides. 
In 1985 - the year of Offaly's second All-Ireland victory - Laois crushed Dublin in the provincial quarter-final and then edged out Wexford by two points in the semi-final, their first and only championship victory in that fixture since the Second World War.
This teed up a novel Leinster final, the first not to involve either Kilkenny or Wexford since the early 1930s – and the last until Galway entered the fray.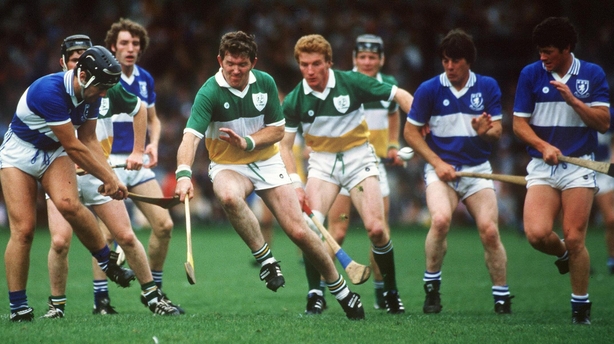 Offaly chose that day to finally put a big score on Laois, ratting home five goals to win 5-15 to 0-17.
Westmeath hurling didn't scale any like those heights in summertime back in the 80s but did succeed in making a major splash in the National League.
Winners of the now defunct All-Ireland B championship in 1985 – the prize for which involved playing Galway in what was termed an All-Ireland quarter-final – Westmeath beat Tipperary in Division 2 of their 1985-86 National League encounter, eventually qualifying for the quarter-final as runners-up behind Wexford.
In the quarter-final, they startled a Kilkenny team containing the Fennelly's and the Henderson's, losing narrowly 3-08 to 0-15.
The following year, Galway, then an unquestionable force, would fall victim to Westmeath's resurgence in the league.
It was a heady time for the unheralded Leinster counties at the All-Stars banquet. A year after Pat Critchley became the only Laois winner, Westmeath marksman David Kilcoyne was selected at right corner forward.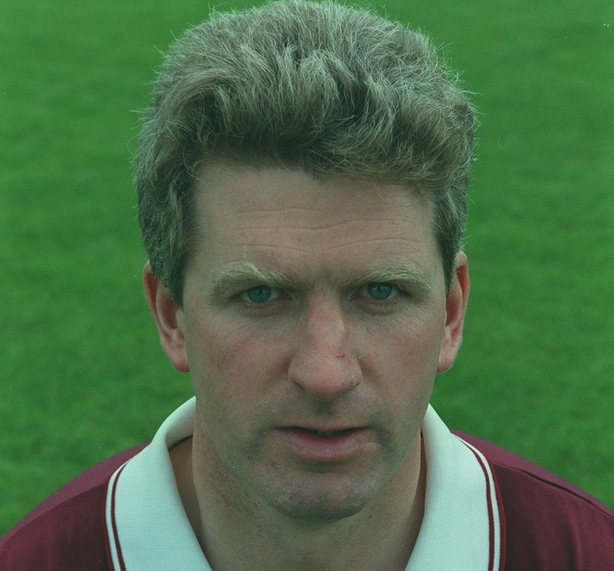 MOMENTUM EBBS AWAY
Laois remained reasonably competitive in the years after 1985 but weren't able to claim another big championship scalp.
For the most part, they retained the upper hand against Westmeath and Dublin but against the traditional powers, respectable losses were interspersed with double-digit defeats.
"If you look at Laois in the 80s, we had a flagship team, but we just didn't have the plans in place from a development standpoint to get up to the level Offaly were at. And that is the history of Laois hurling to a great extent," explains Plunkett.
With players like Niall Rigney and Fintan Lalor bolstering the remnants of the 80s team, Laois remained tricky customers in the 1990s.
They only lost by three points to an in-form Wexford side in 1993, that year's league finalists who subsequently came within a whisker of beating champions Kilkenny.
Two years later, they almost pulled off the shock of the decade, leading Kilkenny for most of the day until a late Denis Byrne goal, set up by DJ Carey, saw the relieved favourites home by two points.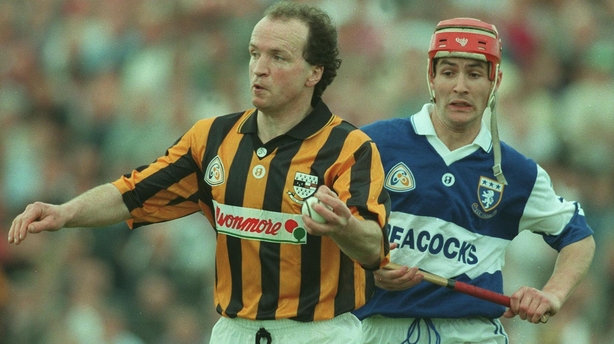 In a statement of intent, Babs Keating arrived that September and led Laois to the semi-final of the National League where they lost narrowly to Tipperary. However, that landmark championship victory eluded them and the three-point loss to Kevin Fennelly's Kilkenny in 1998 stands as the last hurrah. 
The 6-21 to 1-14 loss to Kilkenny in 1999 – Brian Cody's first year – ushered in an era of trimmings.
Westmeath had already been living in that era for some time. In championship terms, they remained a hurling backwater for most of the 80s and 90s and rarely dispensed scares. 
They probably bottomed out in the early noughties, a story from the minor grade illustrating their fall. In the 2002 Leinster minor championship, they lost to Offaly on one of those scorelines with viral potential, 5-27 to 1-01.
Trailing 4-19 to 0-00 after 45 minutes, captain Peter Collins slotted home a goal and a Westmeath player let out a roar 'C'mon lads, we can win this one yet!'
PURPOSE RESTORED 
"We fell back a long way in the noughties," acknowledges Cheddar who credits the recent upswing in this decade to the underage development work spearheaded by Pat Critchley from the mid-2000s onwards.
Two years after infamously conceding 10-20 to Cork in the qualifiers, Cheddar took charge of the Laois seniors, in the absence of any other applicants, and proceeded to lead them back to Division 1 of the National League.
There followed two memorable, drama-choked games against Galway. In the summer of 2013, they led until the last quarter before a late fade saw Anthony Cunningham's side win by seven.
If Galway fans found this one too close for comfort, then they were scared out of their wits the following year.
Again in front of their home support, Laois bounced back from a horror-start, raining point after point over to lead by six with much of the second half played. Inevitably, nerves frayed in sight of the finish line and Galway reeled them in, eventually pushing ahead in the final minutes. That wasn't the end of it as in the final seconds, goalkeeper Eoin Reilly had a 21-metre free to win it but it was stopped on the line.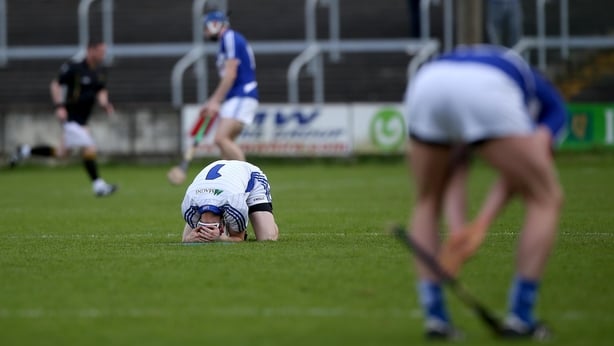 In 2015, they did register a significant victory, beating Offaly – admittedly in steep decline – in the championship for the first time since 1972.  
The following year, it was Westmeath who humbled Offaly in the championship, Michael Ryan's side doling out a 14-point beating, prompting another round of keening about their neighbours to the south. 
Westmeath's development is a more recent phenomenon and based on strong underage performances at the beginning of the decade. They progressed under Brian Hanley's management, performing creditably in 2012 against a Galway side who subsequently almost won the All-Ireland.
2016 was something of a watershed for hurling in Westmeath - and the spanking of Offaly wasn't even the highlight. A famous 1-11 to 0-12 win over Kilkenny in the U21 championship sent shockwaves through hurling country and the midlanders have reaped the benefits, with several players since graduating to the senior ranks, notably Killian and Ciaran Doyle, Darragh Egerton, Liam Varley and Darragh Clinton. 
That Laois and Westmeath have stolen a march on Offaly at underage level is old news. Indeed, Laois and Offaly met three years in a row in the minor championship between 2013 and 2015, the former winning all three handily - though to be fair Offaly turned them over at the grade last year.
Offaly are headed for the third tier and yet more soul-searching. Their county board - who like the Bourbons, appear to have learnt nothing and forgotten nothing - remain an object of ire and bemusement.   
However, even Offaly, whose prospects had previously looked as bright as those of a hurley maker in Cavan, may be turning a corner at underage.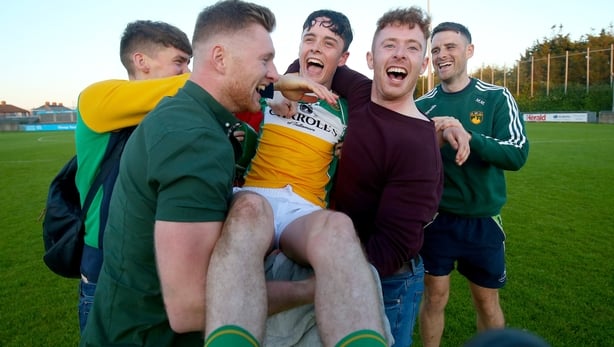 The U20 victory over Dublin has arrived like a rainstorm in a drought and is easily their biggest win at the grade since they beat Kilkenny in 2007. 
Despite the fact that one of this weekend's finalists will be operating two tiers above Offaly in 2020, Cheddar Plunkett cautions against the idea that Laois and Westmeath have left the four-time All-Ireland winners trailing in their wake.
"I would say all five Joe McDonagh counties this year are on a level and I would include Offaly in that. I know they got relegated but I would say there are other reasons for that.
"If you're asking me whether any of the 2019 Joe McDonagh counties are in a position where they could stay up in the Leinster championship for four or five years, the honest answer to that is no. We're not there yet. 
"Carlow have the best team they've ever had and performed very well but they're back down next year.
"But the interesting thing would be to ask where they could get to in five years time with the right plan."
Follow the Joe McDonagh, Munster and Leinster hurling finals on Sunday via our live blogs on RTÉ.ie/sport and the News Now app or listen to live national commentary on RTÉ Radio 1 or RnaG. You can watch live and exclusive TV coverage of Limerick v Tipperary (2pm) and Kilkenny v Wexford (4pm) on RTÉ2 and the RTÉ Player.