With three out of the four provincial finals in dispatches this weekend, alongside some significant round two qualifiers, there was an expectation that the fog gathered around the form guide for the last eight might begin to lift.
In the aftermath, most of the contenders and pretenders circling Dublin are still scratching for form and belief.
The addition of the Super 8s concept to the football championship structure means there is less emphasis now on securing a provincial title en route to mounting an All-Ireland challenge. Those management teams with the ultimate prize in their sights will have planned conditioning and availability of personnel to be at a peak in July.
For example, key players returning from injury who might be essential to an All-Ireland assault may not have been risked earlier to ensure they can add impetus at the crucial time.
The imminent returns of Damien Comer and Cillian O'Connor may support that theory as might the phased reintroduction of Dean Rock.
Gambling on making it to the grouped quarter-finals without all engines firing is a significant risk for everyone bar the champions and the next two weekends may see the cards falling unkindly.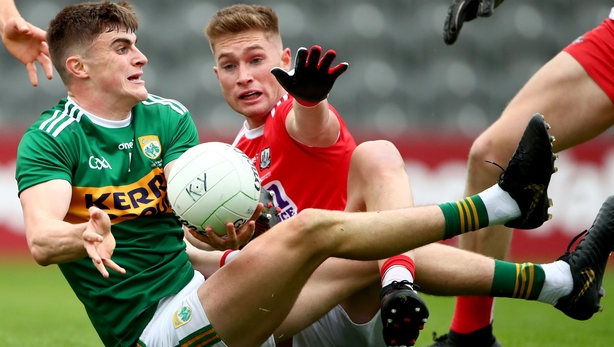 PROVINCIAL INDICATORS
If we are studying for July insights, the Munster and Ulster finals produced fascinating performances. Both losers demonstrated enough quality after they dug themselves into significant holes to indicate that they should be last-eight contenders.
Both Cavan and Cork have the outline of a coherent gameplan and the individual talent to compete with the best teams but, so far, they lack the resilience and concentration levels to tie it all together in a sustained performance that can beat sides at that next level. Both will emerge from their losses frustrated with themselves while also emboldened.
Potentially, we also got an up-close examination of the two teams who will carry most momentum and belief into the latter stages of this year's championship to take Dublin on.
KERRY STUCK
In Kerry's case, what we saw was a reinforcement of their Allianz Football League form and the defensive frailties that dog the undoubted ability they have when they have the ball.
Since the end of the league, the newly crowned Munster champions' glaring weakness has been repeated ad nauseam, and I'm sure their players don't particularly like to hear it. Against top-tier opponents, Kerry have been unable to defend effectively – individually or collectively.
In simple terms they dropped Paul Murphy off as a cover player during the league and now attempt to press opponents relatively early during their build-up.
In particular, Mayo exposed their limitations in the tackle and in collective thinking during the league final. Very specifically, runners breaking from deep and creating overlaps are footballing Kryptonite for the Kerrymen and the task was very clear in preparation for the Championship.
In the absence of the individual quality to either cope with one-on-one defensive duties and no obvious defensive general to lead and orchestrate from that deep cover position, Kerry had to develop a system of collective robustness that would give them stability under pressure. There is no evidence that this work has been done or that the issues are acknowledged.
Instead, the deckchairs have been moved around and Jack Sherwood has been thrust into the role of defensive linchpin with no discernible difference in the quality of the execution of what is a pivotal role.
The search for a single-player solution to this crisis probably should have been abandoned when Peter Crowley was lost for the season. He is Kerry's most valuable defender and sits alongside Sean O'Shea and David Clifford in significance to team performances.
Crucially though, he's a defender.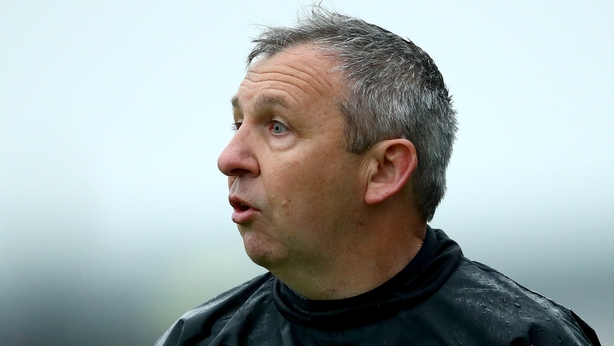 What seems lost in this discussion is the potential value to Kerry in reinforcing their defence with additional manpower. They undoubtedly have phenomenal quality up front and feeding Clifford and Paul Geaney quality ball in space is both the start and end of an offensive plan.
Deploying wing forwards, for example, in deeper auxiliary defender roles will slow opposition attacks and encourage them to commit more bodies to breaking the impasse. In simple terms, this generates additional space in the forward line for counter attacks – if they are quick enough.
There are very few teams with the quality kick-passing and power running that Kerry could pour into counter-attacking scenarios.
Kerry's play has been screaming out for that type of structural change all year. It would have the potential to transform their solidity and create more frequent pockets of space for their marquee attackers.
If Kerry have built a more defensively streetwise gameplan and are keeping it under wraps until the business end of the Championship it will have been a masterstroke. To this point there is no evidence of that type of self-awareness in their play.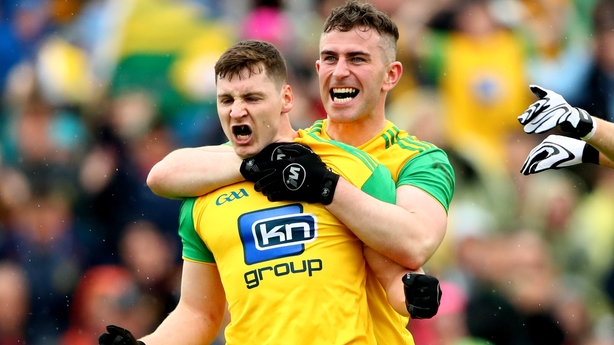 DONEGAL RISING AND RISING
The men from the north-west have produced a phenomenal championship campaign to date – answering each of the varied questions asked comprehensively.
Starting with the unenviable task of taking a tin opener to Fermanagh, they held their nerve and patience in a difficult environment to advance to meet a bouncing Tyrone team.
That semi-final display was more impressive than the one which dismissed Cavan at the weekend given Tyrone's quality, experience and ability to eke out results in tight games. Donegal dismantled them strategically and ruthlessly.
On the evidence of the games to date, Donegal are most likely Dublin's biggest threat. They have quality man-markers working inside a deep-lying defensive system that looks a match for any forward unit. Their counter-attack running is the most powerful and incisive in the country and possibly stronger than their All-Ireland winning team's.
Most strikingly, there is no match for their whole group's ability to tackle the ball-carrier effectively without fouling. Allied to impressive upper body strength, they are able to consistently squeeze pressure on opponents in possession with disciplined and low raids on the ball and body.
They use their own bodies very effectively in contact to not tempt referees with flailing arms and the return from contact situations has been bountiful.
Donegal's attacking options do conjure thoughts of wonderful variety though there has been minimal evidence of much beyond their impressive running game to date. Though Patrick McBrearty continues to return to form he is still short of full sharpness and Declan Bonner has kept the option of Michael Murphy on the square up his sleeve.
In the Ulster final, Donegal produced 39 shots from 42 attacks. If it ain't broke don't fix it but Super 8s opponents who have studied their methods will attempt to take their running game away and then the variations have to be ready.
Added to their transition running, Donegal can also boast a kick-out variety on a par with Dublin's through Stephen Cluxton. Their medium and long options have now opened up both Tyrone and Cavan but those performances have probably ensured that opponents may force them short going forward.
Donegal's only flaw to date has been their inability to kill games off. In the first instance, a greater efficiency in front of the posts is an obvious remedy but they have also leaked scores in the second half of games that they might not necessarily earlier on.
Hugh McFadden plays a pivotal role in the Donegal rearguard. He is the first preference cover player in front of or around any danger up front. While his sense of positioning initially is very good, he struggles to adjust when teams keep the ball and point of attack moving.
The high levels of concentration and intensity to execute this role effectively are often overlooked and when it's allied to leading counter surges it can be energy sapping.
As games wear on, McFadden tends to become less effective in his support tackling and in identifying and getting to danger. This has coincided with both Tyrone and Cavan's scoring rates creeping up and has allowed both to keep footholds in games they should have been long gone from.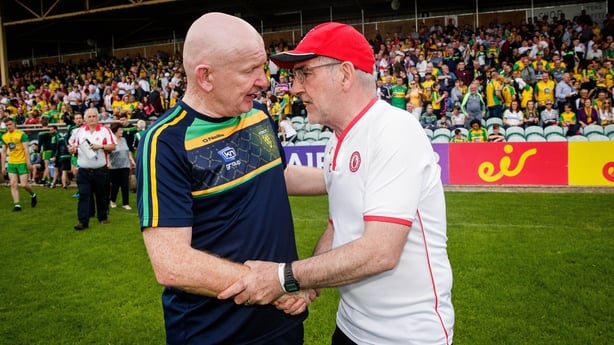 TWEAKING OR SURGERY TIME
We are approaching the defining stages of this year's competition and the one advantage provincial champions have earned themselves is preparation time. They have three weeks to tweak while two thirds of their Super 8s opponents will go to the well again.
Donegal are in the territory of fine tuning to be fully ready for an assault on the All-Ireland but unless Kerry have been playing a brilliant game of bluff then major surgery is needed.
Contrast Kerry's predicament with that of Tyrone, who began a three-match trial-and-error gameplan adjustment against Longford over the weekend in time to be firing on all cylinders for the serious stuff.
Kerry have a very small window in which to evolve to a template that can give them a chance to compete. The league final warning was ignored but they've one more opportunity to help themselves.