The provincial championships live a perilous existence these days, surviving on the whims of public opinion.
After the Connacht and Ulster finals, people exclaim in wonder 'The provincial championship lives!'
And then after Leinster and Munster are done, they sink back into their chairs and say, 'Oh no, it is dead actually' - in the same tone Dougal used when confirming he didn't bring either form of Scrabble on holiday.
Personally, I struggle to see how removing the only achievable championship silverware for a host of middle-ranked counties is going to do much to combat apathy.
The scenes in Salthill last Sunday reminded us of the dangers of tossing out the provincial structure with all its history in favour of some bland and sterile Champions League arrangement.
The Rossies, like a number of Ulster counties, exist in that sweet spot whereby they win their province often enough that it's never a pipe dream but not often enough to become blasé about it.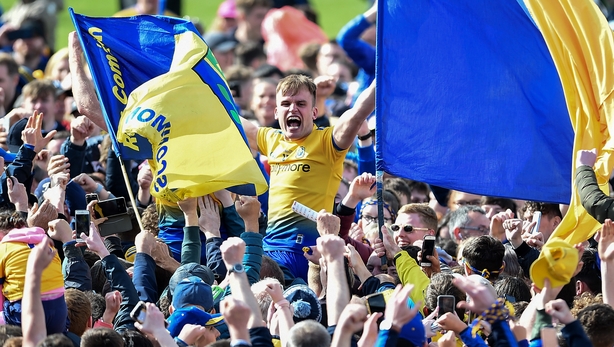 Jim McGuinness's proposed championship structure, which incorporates the provincial championships into a new tiered structure partly based off league performance, has yet to be bettered.
The Leinster championship this year panned out like most others. There isn't much room for disimprovement on the attendance front so the best we can say is they remained stable.
There was some dismay - and no little amusement - when it was disclosed that only 16,000 tickets had been sold for the semi-final double header by the Friday beforehand. 
This eventually swelled to an almost respectable 36,000, with a fair portion of those presumably showing up just to spite the begrudgers.  
Still, the blame game swirled around. 
One prominent Dublin supporter on the Internet berated the "pathetic" support offered by Kildare, Meath and Laois fans at the semi-final double header, saying that as a veteran supporter during the capital's lean years, he couldn't understand this "defeatist" attitude. 
Dublin fans who remember the 1996-2010 era tend to sound like Monty Python's Four Yorkshiremen these days.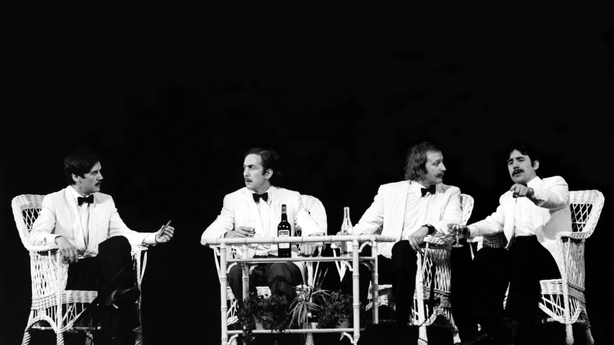 They talk about enduring a few three or four-point defeats to Meath and Kildare in the late 90s as if it was the Kilkenny footballers they were watching. 
We might suggest here, in defence of the Kildare fans who weren't motivated to turn up, that a few reasonably close defeats to your provincial rivals over a few years, and a couple of unexpectedly bad beatings by the eventual All-Ireland champions, doesn't quite equate to a half-decade of turning up knowing that a high single-digit defeat is the best you can hope for.  
Seen in that light, I think it's fair to say that the Dublin supporters of the noughties may be over-congratulating themselves for their stoicism. 
Perhaps, the real mystery is why any Kildare supporters turned up at all.
Meath, stout yeoman that they are, may bring a crowd at the weekend. They've had a reasonably successful year so far and haven't faced Dublin in a final for a while, so some helpful amnesia has probably set in.
The theory that Dublin fans were growing bored of all the turkey shoots was also roundly dismissed, with fans insisting that they were intent on enjoying every minute of it as "it won't last forever", an incantation which is uttered with little conviction but now seems specifically designed to prevent the culchies from losing heart.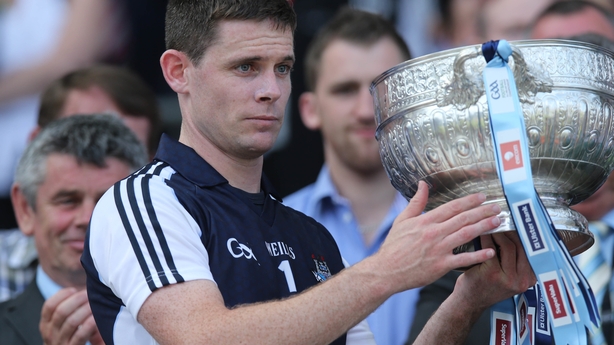 There's something curious about the spectacle of Dublin supporters constantly directing everyone's attention to the times they were rubbish and insisting, a la Morgan Kelly circa 2007, that the party's going to end soon. That the whole thing is going to crash and we're going to wind up back in 1996.
That may one day happen though the age profile of the Dublin team suggests it's not imminent.
The Leinster football championship is usually cited as Exhibit A for ditching the provinces. 
But as has been noted, Leinster would be a riot but for the Dubs and their unstoppable dominance. 
The problem is not the provinces per se but that a couple of them are so one-sided that a Glaswegian football fan might get bored.
Abandoning the provincial championships would only result in a wider geographical spread of counties receiving a tonking from Dublin.
Critics of the provincial structure often say they are happy to let the provincial championships continue provided they are run off prior to the All-Ireland championship and the two are no longer interconnected.
But detaching the provincial championships from the All-Ireland would surely diminish their appeal. The Connacht championship would likely become a glorified FBD League with the big boys paying scant attention.
The GPA's 'Champions League' proposal is so unimaginative and colourless and solves precisely none of the grievances usually cited. 
The player dropout rate among counties outside the elite is a problem and removing the carrot of a potential provincial victory will do nothing to help this.
We shouldn't let the current state of Leinster and Munster obscure the fact that the provincial championships remain a holy grail of a sort to many counties for whom an All-Ireland title is realistically out of reach.
They still matter to players and teams and the GAA should tread carefully when contemplating their future.
If in doubt, observe the Roscommon celebrations last Sunday. 
Should Cavan win at the weekend, it will remove all doubt about their importance.
Follow all the football action this weekend via our live blogs on RTÉ.ie/sport and the News Now app, listen to live national commentary on RTÉ Radio 1 and watch live and exclusive TV coverage of all three provincial football finals on RTÉ2 and the RTÉ Player.