Funny thing about Lancashire hurlers: they play their home league games in Dublin.
The National Sports Campus at Abbotstown to be precise.
They do have a 'home' pitch in Leeds (Yorkshire) but it's on a flood plain, making it unplayable for most of the winter season.
Instead of risking a late cancellation and the hassle that would cause the visitors, Lancashire, who face Leitrim in tomorrow's Lory Meagher Cup final (12.00), cross the Irish Sea to play their home games.
That brings its own problems with the players depending on flights lifting off and touching down on time.
Listen to the RTÉ GAA Podcast at iTunes, Spotify, or wherever you get your podcasts.
"We were playing Tyrone in the league in January and the flight from Newcastle was delayed," Lancashire manager Stan Murray-Hession tells RTÉ Sport.
"We had ten lads running into the dressing room, they had to be changed and on the field for the start of the game 15 minutes later. You find yourself fighting against the odds." They took a 13-point beating.
That's the lot of an exile team.
Training is held once a week, twice during the championship season, in Leeds with the players commuting from as far as Newcastle, which makes for nearly 200 miles of a round trip.
Others stream in from York, Chester, Liverpool and Manchester, where 47-year-old Murray-Hession is based, having departed his native Malahide 24 years ago.
Admitted to the championship five years ago, the team is made up entirely of expats and they too come from the four corners.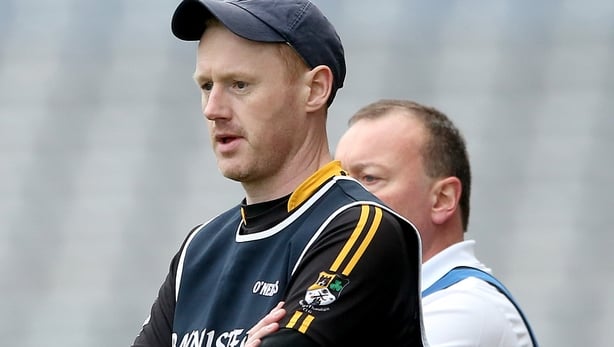 "Monaghan, Antrim, Wexford, Clare, Waterford, Limerick, Kilkenny, Cork, a huge spread," says the former St Sylvester's player.
They won the Allianz League Division 3B in their maiden campaign in 2018 and now operate in 3A, finishing second from bottom this year.
It's far from glamorous and that's why getting to a Croke Park final means so much.
"We try to punch above our weight and being back in the final is phenomenal," says the Dubliner, who hopes to go one better than last year when they were beaten by a point by Sligo.
"We've had a good few players go out, we probably lose six or seven players each year, it's a transient situation. Players come in and players go out.
"It's an opportunity to showcase the county and maybe bring in one or two players. Maybe one day we'll get to the point where we will win this.
"To be in an All-Ireland final in Croke Park is a huge privilege for us. It's a great day out and what happens after that doesn't really matter.
"The county board are good, and the GAA helps us out massively. Without the grant it wouldn't be possible. That ensures that we survive.
"Fundraising is a huge burden for all of the counties over here, the travel, the kit, all that adds up."
'North men, south men, comrades all.................'

28 players, from 12 different places , representing 1 county............ Lancashire pic.twitter.com/VBDPCm1y8c

— LancsGAAofficial (@lancsGAAofficia) June 18, 2019
Leitrim finished bottom of 3B this season and Lancashire have already beaten them in the round-robin stage, a two-point win back in May, "on a small field" at Old Bedians in East Didsbury.
Ronan Crowley, from Cork, is Lancashire's main scoring threat but, Murray Hession says, they've no stars, everyone contributes to the cause.
"Leitrim are a very good side and would have a cohesiveness we don't have," says the Fullen Gaels clubman.
"We'll have it all to do. Leitrim are a hugely experienced outfit. They have a lot more players who have played in Croke Park before.
"[But] Croke Park does strange things to people. It seems to stifle some and some people thrive in it.
"This going to be a huge battle. We'll enjoy it one way or another."