Losing for the second time in the Munster Hurling championship was not ideal for Limerick but manager John Kiely believes it will really stand to the All-Ireland champions.
Tipperary always looked good for the win today and while Limerick rallied, the Premier County saw it out by four points.
With a final meeting in two weeks, thoughts turn to how both sides can improve, and for Kiely, there is work to do.
He told RTÉ Sport: "We learned an awful lot today. It was a really valuable game from our perspective. We learned an awful lot from it and we'll take those learnings into the next two weeks and hopefully we can improve on our performance in the final.
"You'd like to win more than the two games out of the four. But at least we put ourselves in a position today where we could have pushed on at certain times. We know we are at. We are in the final. We are going to go for it now in the next two weeks.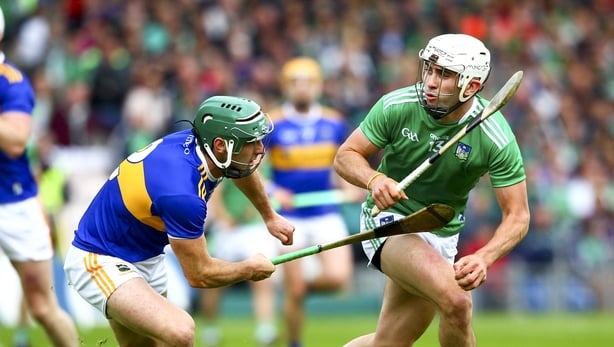 "We have two weeks to get ready. We'll take a day or two now to recharge and get back at it later in the week and go again."
Ball retention, passing and converting chances will be some of the stuff Limerick are expected to work on and Kiely feels the win over Clare seven days ago took something out of his side.
"If we converted our last two frees it was down to a goal. I think we just turned over a lot of ball today. Our handling errors and use of the ball today – it just broke down.
"They were trying to put pressure on our passing game. We knew that and could see what they were trying to do. We just made too many errors ourselves throughout the game.
"There was a certain flatness about our performance today. The third game probably caused us to not have as much energy as we normally would. Having said that we still put ourselves in the position midway through the second half where we could win the game.
"We just spurned too many chances and to be fair to Tipperary they worked extremely hard and were efficient with theirs."