Clare co-manager Donal Moloney said showing the character to beat Cork today was as good as winning a Munster final as the Banner saw their summer come to an end.
After heavy defeats to Limerick and Tipperary, Clare were up against it today but at least won back pride by overcoming the Rebels who move on to a preliminary quarter-final.
Moloney said: "I'm just so proud of them in terms of what they have done. For them and their families today means as much as winning a Munster final after a horrendous couple of weeks.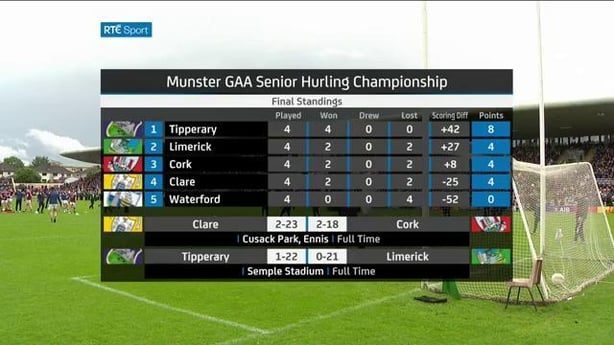 "We got a huge performance and we knew it was coming. We are very proud of the players in terms of how they performed.
"The players produced it. They pulled themselves together on Monday night and met with themselves and called us in afterwards. The players drove this. They trained brilliant on Wednesday and Friday. We all met yesterday and spoke about what the day would mean for us.
"They have always been magnificent for Clare and they will be again. It is just unfortunate that the last weeks we weren't at the pitch of the game. If you are any bit off at this level and the opponents are at the top of their game, then you are going to get turned over badly.
"That happened us in both games. For players to lose by that scoreline in Limerick last week and to get up and fight today is one of the greatest testaments to them."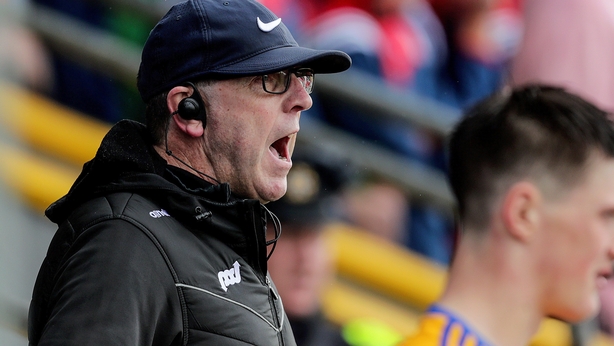 Moloney would not say if he and fellow manager Gerry O'Connor will stay on in their roles, having been slated in the previous two weeks.
"We'll see. We've been involved in hurling for a long time," he said.
"We've very proud of our lads and they gave us an answer today in terms of how they performed."
"Some of the criticism was fair. Some of it went overboard in terms of some of our players. Our focus was very much on trying to get ourselves right and the players did. They were magnificent today."
Clare and Cork trade early goals in the #MSHC - Watch highlights on tonight's programme 9.30pm @RTE2 #rtegaa #GAA pic.twitter.com/qyiqPDafWc

— The Sunday Game (@TheSundayGame) June 16, 2019