Anthony Cunningham has enjoyed success wherever he's gone. He's just one of those people.
He captained Galway to the county's first-ever All-Ireland minor title in 1983 and lifted the cup again when the Tribesmen won the '86 Under-21 crown. He added two senior Celtic Cross medals with Galway in '87 and '88.
His first serious role in hurling management we can write off as a learning experience with Roscommon, where he now lives, in the middle years of the last decade.
He has a hard edge to him; he's ruthless and he wants to win and that comes across in his teams - Dessie Dolan
Cunningham jumped to football where he brought St Brigid's from his new home parish of Kiltoom to a three in-a-row of Roscommon SFC titles and then he crossed over the Shannon to take over their neighbours Garrycastle in Westmeath.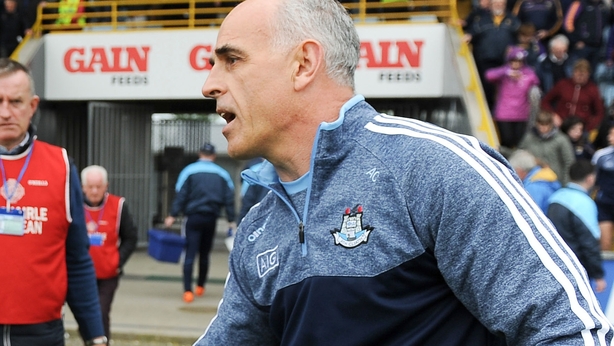 He brought them to repeat county titles, an unexpected Leinster win and within a kick of the ball of beating the mighty Crossmaglen Rangers in the 2012 All-Ireland club final, eventually losing out in a replay.
He was quick to get on board with Pat Gilroy when invited to play a part in his Dublin hurling project last year, though when Gilroy was forced to walk away due to work commitment the chance of making a mark in the capital was gone.
Not that he sat around for long - within months he had taken over as Roscommon football manager.
"He's very intelligent - when we had him at minor he would have been getting top points in the Leaving Cert," said Cyril Farrell, who was coach with Galway's All-Ireland winning minor team in '83, manager of the Under-21s in '86 and the seniors in '87, '88.
"He was always that little bit different and he always thought about the game, though little did I think he'd end up going into football management one day.
"I remember he turned up at minor trials in Ballinasloe. He was a centre forward with pace and vision - he knew when to lay off a pass and he had burning pace. He graduated to the Under-21s and then to the seniors so he was around Galway teams from the early eighties well into the nineties."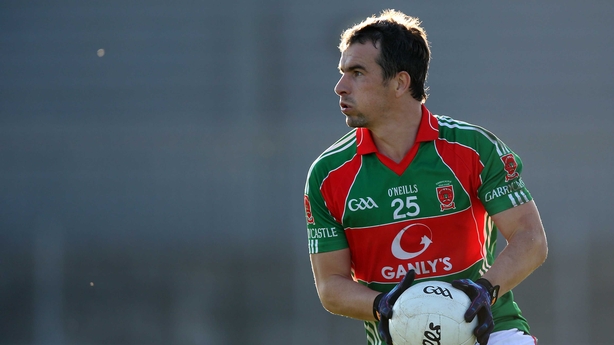 Managers who have taken teams at inter-county level in both hurling and football are few and far between and most of them are legends such as Michael 'Babs' Keating (Tipperary), Liam Griffin (Wexford) and Seán Boylan (Meath).
Fewer yet have enjoyed the success Cunningham has and on Sunday he could add a Connacht football title, if his Rossies beat Galway in Salthill, to the Leinster hurling silverware he won with Galway.
Even in his professional life, Cunningham has flourished: he's Business Development Manager at the Software Research Institute at Athlone IT. But that's not to say any of this has come easy. The man is a hard worker.
"He's extremely motivated," noted Dessie Dolan, who played for Cunningham with Garrycastle. "He keeps himself in great condition and he does a lot of fitness work himself. I don't know how he keeps it all going.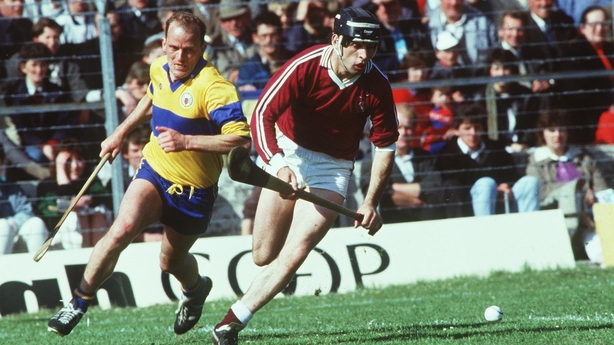 "He's the manager, but also the trainer so he's on the pitch to make sure that what he wants implemented is being implemented. He's dedicated, motivated, he's just so passionate and focused.'
According to Dolan, Cunningham is hands-on, overseeing everything. While he doesn't try to make friends, he earns respect and he isn't afraid to call someone out if he feels it's required.
"He's ruthless; if he's not happy with the attitude he'll lay into you, if he thinks you're taking the easy option or you're telling him you're half-injured he just won't tolerate it," said Dolan, who was on the end of one or two lectures.
"He has a hard edge to him; he's ruthless and he wants to win and that comes across in his teams.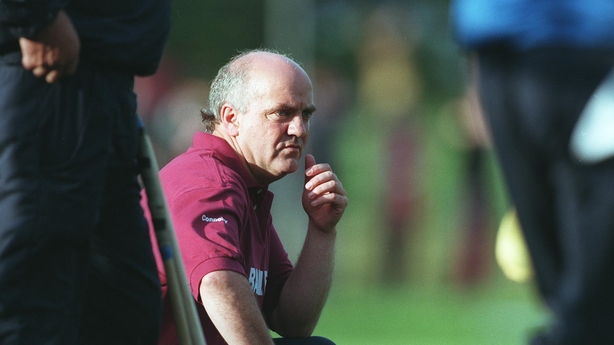 "He'll identity the bluffers straight away. He will go hard on them to get them up to speed. He gets on extremely well with everyone, even though you always know that he might give you a bollocking. His motivation is always to get the best out of the group.
"To this day, if there's a function going on in Garrycastle, Anthony Cunningham will be invited and he'll always turn up. He's very well respected wherever he has been."
Cunningham's background is in hurling, according to Dolan it's in his DNA and occasionally when he's explaining tactics he'll slip and talk about puck-outs instead of kick-outs, but he made the switch to football seamlessly.
That's because of his intelligence and his business management experience.
"He branched out when he got to Athlone and that brought him into the football world," said Farrell.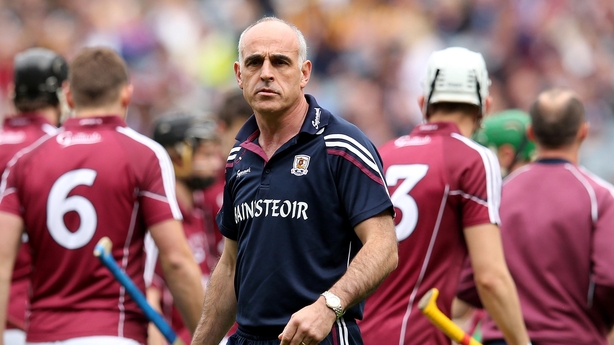 "Management is all about setting up a structure - he is the sort of person that will have lads wanting to play for him and then it's about getting the right people around him. He's very fair, very cool and collected, but everyone knows that things have to be done his way.'
Cunningham managed Galway to an All-Ireland Under-21 title and brought the seniors to two All-Ireland finals, losing both to Kilkenny, the first after a replay. After the second in 2015 a player heave saw him walk away - one of the few blots on his copybook.
"I would say he'll be going to Pearse Stadium this weekend a very motivated man to show the Galway County Board a thing or two!" noted Dolan.
We need your consent to load this SoundCloud contentWe use SoundCloud to manage extra content that can set cookies on your device and collect data about your activity. Please review their details and accept them to load the content.Manage Preferences