Tom Flynn has no qualms over Galway's style of play, with memories of previous disorganisation reinforcing his belief in Kevin Walsh's approach.
The Tribesmen are credited with having some of the most skilful footballers in the country – in particular in attacking areas – but often focus on keeping out other sides.
Flynn looks back on Galway's Under-21 All-Ireland win six years ago as the highlight of his time wearing a maroon jersey, but that was tempered by a hammering by rivals Mayo at senior level just two weeks later.
That day has allowed Flynn to stick by the Walsh style, as another Connacht final with Roscommon looms.
He told RTÉ GAA's correspondent Brian Carthy: "It's very easy to nail Galway on defensive tactics. For years, and prior to this management, I played on teams that were slightly more prone to being cut open.
"I go back to Mayo in 2013. Having won an U-21 All-Ireland, I know people don't like to regard that as a pinnacle or whatever but it was a big thing as a 20-year-old.
"Thirteen days later, having found ourselves on the back of a 17-point drumming is not an easy thing to happen. I'd much rather be in a set-up like this where things are controlled and we play to the way we know than leave things to chance.
"While I may say that, I'm a huge advocate of kicking the ball and being a well-rounded footballer. Looking at Corofin and how brilliant they were, I know it's very difficult to look at that and maybe other styles."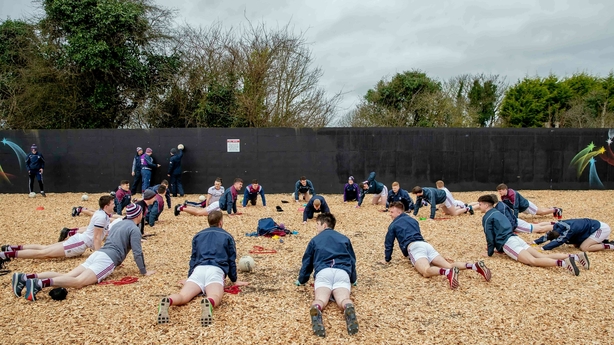 Flynn added that the approach has made Galway one of the hardest teams to beat in the country
"While I would see scope for improvement and positive play with us, I would say we have been a consistent team. If you look at our league results, we are probably one of the most consistent performing teams outside of Dublin in the last year or two in Division 1 and 2.
"What can you put that down to? It's not a massively expansive team, we're controlled."