Roscommon's Conor Devaney has challenged his team-mates to disprove the notion they are one-hit wonders by taking another scalp in the Connacht Football Championship final.
This year is the first time the Rossies have knocked out Mayo enroute to a final - their fourth in succession against Galway. 
One feature of their recent seasons have been an inability to be consistently good in the latter stages of the year.
That was evident in their Super 8s performance last year where they shipped three heavy defeats after a narrow loss in the provincial decider.
Devaney would like that to change, starting this Sunday.
"In the Super 8s we weren't at the races at all," he told RTÉ GAA correspondent Brian Carthy.
"The three teams we played beat us convincingly. When you come up against top teams like that, like your Mayo, Tyrone, Kerry, we need to put a stop to those sort of hammerings.
"That is where we need to improve. We need to be able to compete against those teams on a consistent  basis and that is something we haven't been doing up to now. People will say 'okay we have beaten Mayo, but can we put in another performance to be enough to beat Galway the next day'.
"That is the question and it's a fair enough question because we haven't put together two back-to-back big performances in a long time so it is fair. We need to answer that.
"I think we have to be more abrasive. I think to beat Mayo and play against Galway you have to be like that.
"Galway and Mayo are very aggressive teams and physically strong. Galway especially have big players around the middle so we have to be able to compete with them in breaking ball and high ball. We have to be at the physical stakes or we won't have a chance of winning."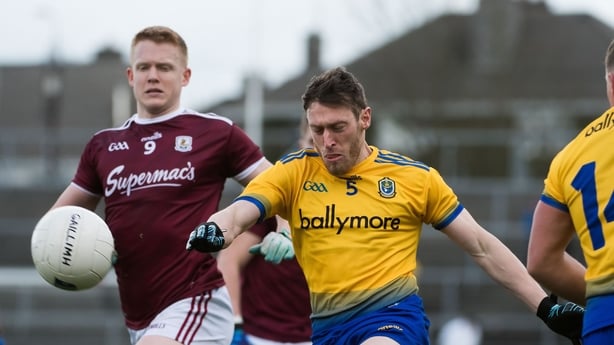 Anthony Cunningham's managerial record is impressive and once again his influence has worked wonders, with Devaney saying that despite the lift from a new manager this year, it is the players who should take the responsibility for sometime under-achieving in the past.
"Anthony has definitely brought improvements to the team. We are working very hard and the intensity has been upped. There has been a lot of time given over to analysing ourselves and ways we can improve.
"Players are given a lot of feedback towards that which is very good to see. I would say the group of players haven't got the most out of themselves over the last number of years. It is by in large the same group of players.
"There is three or four different every year of course but otherwise it's the same group. We wanted to beat Mayo and at some stage it was going to come. We were just lucky that it did happen this year."
Roscommon v Galway is one of the most regular fixtures in the GAA calendar and Devaney is all too aware of the tactics Kevin Walsh's men will use in the game in Pearse Stadium, even if they do throw the odd curve ball with their system.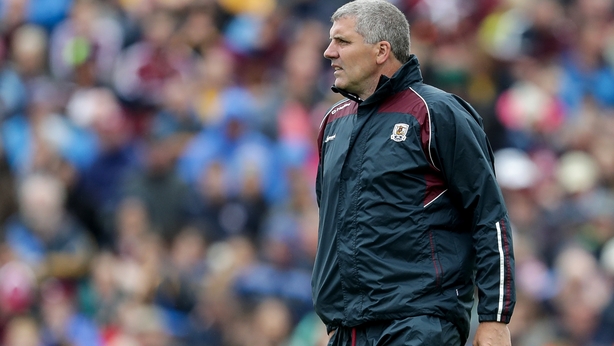 Quick-fire goals against Sligo ensured Galway's place in the final and that has been a warning sign for the Rossies.
"We have played each other in National League, Connacht League, Connacht Championship and the last few Connacht finals so we have become familiar and we kinda know how they are going to play, and then they spring a surprise.
"Even if we do know, they are very, very difficult to play against.
"A lot of teams around the country have found that out. They have a system that works very well. They have players that can play in that system and some brilliant footballers up front that can destroy a team in a blink of an eye."
Follow all the football action this weekend via our live blogs on RTÉ.ie/sport and the News Now app, listen to live national commentary on RTÉ Radio 1 and watch live and exclusive TV coverage of Cork v Kerry on RTÉ2 and the RTÉ Player this Sunday at 4pm