There was a time when Dublin ruled camogie like few teams have ever ruled a sport.
They won 16 All-Ireland senior titles in 20 seasons in the fifties and sixties and generations of players grew up assuming victory was their birthright.
Their last All-Ireland came way back in 1984, but they were so far ahead on the roll of honour that Cork only overtook them at the top of the table in 2017 having dominated the game themselves in this new millennium.
I was at a point that I was nearly drained with camogie and it was time to press the reset button
The glory days are long gone and it's more than 30 years since the Dubs so much as featured in the big day in September.
Former All Star Kilkenny hurling goalkeeper David Herity came as manager in and helped revive the ailing patient, bringing them to a first All-Ireland semi-final in 27 years two seasons ago.
Now Frank Browne, former boss of Mayo's hurling and women's teams, is in charge and he's brought some real All-Ireland winning expertise on board to try to take the Girls in Blue to the next level.
Philly McMahon, holder of no less than six Celtic Cross medals, is new Dublin Camogie Head of Performance, overseeing strength and conditioning from Under-14 level right the way through to senior.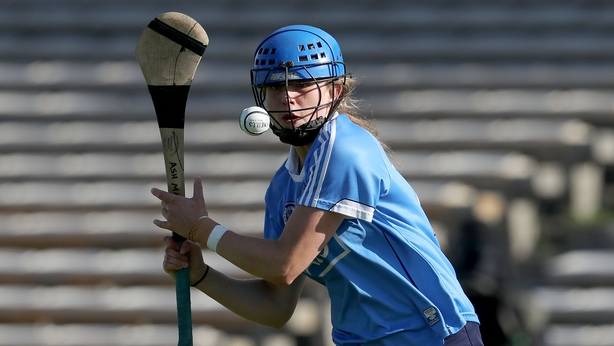 "Philly has us all set up so we're using his gym in Finglas and he has a whole range of coaches under him who do a lot of work with us," said the Dubs' Aisling Maher, who is back in the panel having taken year out to travel.
"Philly himself is out a lot, he does a lot of workshops with us and he'd be at a good few of our gym sessions as well. He knows how winning is done, he knows how to win All-Irelands so we've been tapping into his knowledge as best we can and learning as much as we can from him.
"He knows what's involved, he knows the buy-in that's required from players, the community spirit, he knows the team work and camaraderie that needs to be there to build solid foundations.
"We'll absolutely take as much from his experience as we can. So far he's been brilliant in that he wants to bring us on, he is very much invested in us and he wants to do anything he can to take us to the next level."
These are exciting times in Dublin camogie so it was a big decision for Maher to take to leave the panel for a year and travel.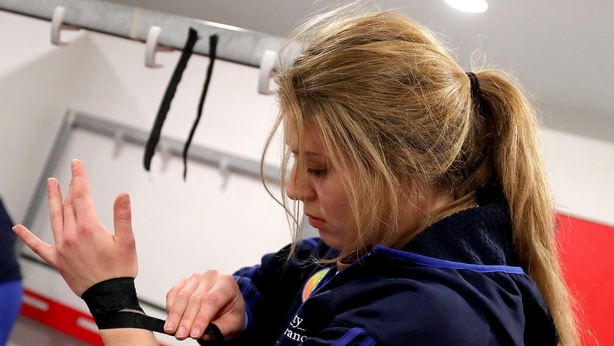 As a 21-year-old she won her first All Star at full-forward in 2017 and she wanted to hang around to be part of what was happening, but the idea of going travelling had long been in her head.
"It's something that I would have always wanted to do and I had that unique opportunity finishing up college with that break," she explained, speaking to RTÉ Sport. 
"The decision was made that bit more difficult by having a successful year with Dublin the year previous. It was more difficult to walk away knowing your team mates might be in Croke Park without you the following year.
"Ultimately though when you want to do something like that it has to be done.
"I would have tried to go through it myself first because if anyone else came to me with the idea, I'd be trying to convince them to stay!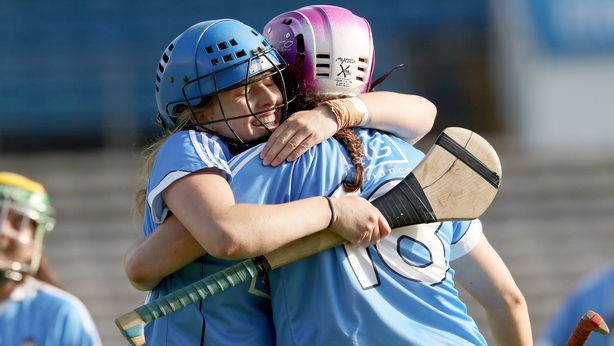 "I did reconsider it after we finished championship with Dublin in 2017 because if you think your county is going to kick on to the next level it's something you want to be involved in having given so much time and energy and passion to it as I had.
"It wasn't something I wanted to miss out on, of course, but ultimately when I spoke to the girls, anyone that I did speak to, was very understanding. They understand that camogie is a sport and a hobby at the end of the day.
"I was at a point that I was nearly drained with camogie and it was time to press the reset button, go away and find the desire for it again."
Maher landed in Mexico and made her way down through Central America to Columbia for five months, finally returning home when the money ran out towards the end of 2018, jumping straight back into St Vincent's.
She admits her touch and her fitness was terrible, but her appetite for the game was through the roof.
Dublin start their All-Ireland campaign on Saturday with a group two meeting with Meath in Coolock. Maher will be part of it.
"I've got the jersey back on and a hurl in my hand again so it must have done some good!" she smiled. "It's nice sometimes to get a break away from these things when they are the focal point of your life for such a long period of time; it's difficult not to be zapped by it from time-to-time."