The Munster championship requires rather less mathematical head-scratching than Leinster but the top three places are not quite settled yet.
The lopsided nature of so many games - seven of the eight have witnessed 7+ point victories, and five of those were into the double digits - mean the points difference situation is almost removed from the equation.
The chief issue under consideration is whether Clare can pip Cork to the final qualifying spot. Barring an absurd pair of scorelines on Sunday, Limerick are not going be eliminated as their points difference is far too healthy and Tipperary will finish at least third.
In all likelihood, Clare need to beat Cork in Ennis and hope Limerick can avoid defeat against Tipp in Thurles.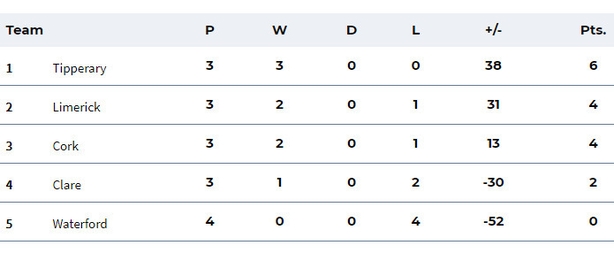 In that case, Clare will claim the third spot ahead of Cork on the head-to-head battle.
A draw in Thurles or a Limerick win both suit Clare perfectly. John Meyler's side would depart the championship.
However, should Clare do their bit and beat Cork but Limerick lose to Tipperary then the 2013 All-Ireland champions will be drawn into a points difference battle they can't hope to win.
In that scenario, Tipp will sit on maximum points while Limerick, Cork and Clare will all lie on four points, making head-to-head redundant.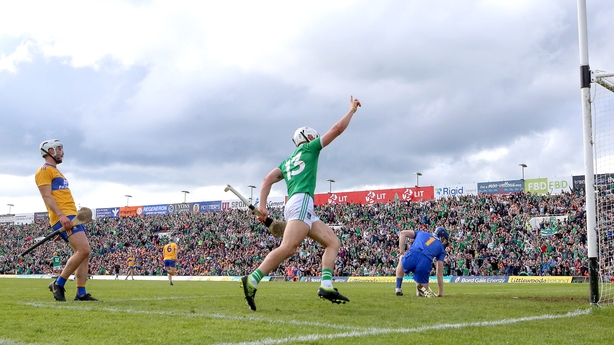 At present, Limerick's points difference is +31, Cork's is +13, and Clare's is -30. This means Clare need a 22-point win at home to Cork to edge them on points difference.
Thus, it's effectively a non-runner. In reality, if Tipperary beat Limerick then Clare will exit the championship regardless of whatever show they put up against Cork on Sunday.
Munster final possibilities
It's technically possible that Tipperary could miss out on a Munster final but the chance of it happening is vanishingly small.
Their points difference is superior to Cork to the tune of +25, so heavy victories for both Limerick and Cork on Sunday are the only results that could deny them a provincial final berth.
Leaving aside that rather remote possibility, it's still in Limerick's hands. Their enormous victories over Waterford and Clare give them a substantial points difference advantage over Cork should it come to that.
If John Kiely's team beat Tipperary, then Cork would need a mammoth victory in Ennis to pip them on points difference.
Though if Cork achieve a better result in Ennis than Limerick can manage in Thurles, then it will be a Tipperary-Cork Munster final.
What Clare need: Beat Cork, Limerick to get draw or better in Thurles
What Cork need: Beat Clare, hope Limerick fail to win and they're in a Munster final
What Limerick need: If Cork lose, they're near certain to be in Munster final regardless of result
What Tipperary need: Nothing catastrophic to happen.