Grace Walsh's life revolves around camogie.
She's not looking for any pats on the back for that - it's the same for every serious inter-county player, woman or man. But it doesn't mean it's easy either.
The Kilkenny star is a nurse in St Vincent's Hospital on Dublin's southside. She has lived in the capital for seven years, having previously studied in UCD, and she has been travelling up and down to home for training and matches all of that time.
Being a nurse is a vocation for many and you'd certainly have to love the job to do it. Walsh works three 12 and-a-half hour shifts a week on a busy ward and she's on her feet all day.
"It's 7.30 in the morning til 8.0 in the evening so they're long enough," said the 26-year-old, speaking to RTÉ Sport. "I'm on a vascular ward.
"We have a high-dependency unit on the ward so in work they're really good to try to keep us educated. I'm just after doing a course to be a critical care nurse, I'm in and out between there and the ward so it's a nice variety. Really, really busy, fast-paced ward, but that makes the days fly.
"My managers in work have been extremely accommodating, incredible, so I work the days I don't train. We do a sort-of-a self-roster system on the ward, so it's not just me getting what they want. I work Monday, Wednesday and Friday and then every third Saturday or Sunday, depending on training or games," she said.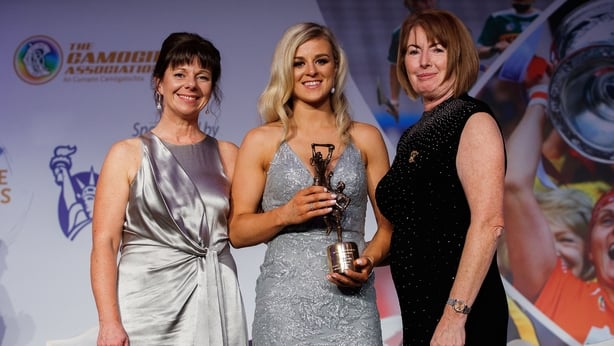 "Sometimes I have to guess the weekends because you don't know what's going to be on and then you have to swap. That's the only annoying thing about it - if you're working at the weekend you might have to try and swap out of it. I'm not one to like missing training."
Walsh is an experienced Kilkenny player now and she has gotten into a groove that helps combine work, travel, training and games.
She used to lie in the day after work, take it easy and then drive down to training. But she found that this wasn't working for her so now she has a new routine.
"This year I've decided to try to make the most of the days that I'm off. Get up early, head down to Kilkenny, I have a niece and nephew living next-door and we go for a few pucks or do something. They're four and six, Finn and Pippa.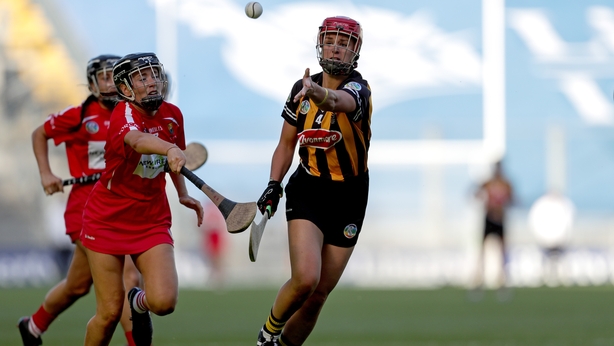 "I try to keep active the days of training and I've found I'm less tired then.
"Camogie is the majority of my life and I love playing it. Some days I'm going into work feeling wrecked from training, but I can't complain because I chose to do this and I can't imagine my life without it."
Finn and Pippa are the children of her brother Tommy, the Cats legend, and another brother Padraig is part of the current Kilkenny set-up. Grace plays with that typical Walsh commitment that marks out all the family members when they pull on that black and amber jersey.
Kilkenny start their All-Ireland campaign on Saturday against Galway and both teams will have hopes and plans to dethrone champions Cork before the end of the season.
The Cats have been in five of the last six All-Ireland finals, but have only won one of those - 2016 - and they have lost the last two deciders to the Rebels by a point.
Watch highlights of the weekend's camogie action on The Sunday Game this weekend from 9.30pm.