After the straightforward simplicity of last year's Leinster championship table  (it followed the traditional 8, 6, 4, 2, 0 points format), the province this year is excitingly complex. 
Heading into the final weekend, all four teams in action find their destiny is in their hands. And all four could potentially fall through the trapdoor and be eliminated from the championship. 
To simplify matters, we probably need to take each team in order. 
Dublin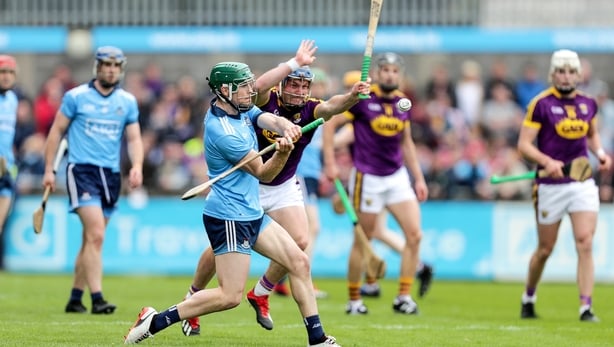 The most black and white scenario is the one facing Dublin. Mattie Kenny's side will most likely need to win against Galway or else they will be eliminated. 
If Dublin lose the game, then elimination is a certainty. The other three teams go through and you don't need to read the rest of this exhaustive permutations post. 
But if they draw with the Tribesmen, then a Kilkenny win by more than eight points in Wexford Park will see the Dubs pip Wexford to third place on points difference.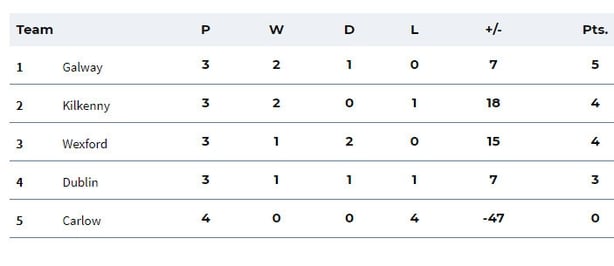 If Dublin draw and Kilkenny beat Wexford by exactly eight points, then, incredibly, we need to consult 'total scores for' to separate Dublin and Wexford. 
And this is all up in the air. After three games, Dublin have racked up a total of 4-65, while Wexford have put up 4-63. The next tie-breaker is 'goals for' and following that, a play-off.
But again, the need for these calculations is dependent on Dublin-Galway finishing a draw and Kilkenny winning in Wexford Park. 
Best case: Just beat Galway and they're likely to reach a provincial final
Doomsday scenario: Loss to Galway will end their interest regardless. 
Galway
Pessimism engulfed Galway following their stodgy display against Wexford but last weekend's win in Nowlan Park has left them in a strong position.
As regards finishing in the top three, Galway's situation can be summed up quickly.  
If Wexford-Kilkenny doesn't end in a draw, then Galway will progress to the All-Ireland series no matter what else happens.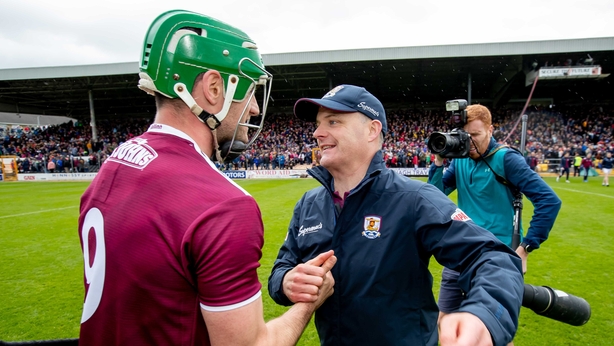 Their result against Dublin will go a long way to deciding their placing but provided the Wexford Park game produces a winner, then Galway will be escaping the province at the very least. 
If they beat Dublin, then the possibility of a draw in Wexford need not concern them. They will top the group and get ready for a fifth successive Leinster final.
However, a draw in Wexford accompanied by a Dublin win in Parnell Park will see Galway eliminated for certain on points difference. 
This is the infamous 'four teams on five points' scenario that was been much touted as a possibility for the past couple of weeks. (It's somewhat reminiscent of Ireland's USA 94 group). 
Leinster Table:     Remaining Fixtures:
Galway    5                        Dub v Gal
Kilkenny  4                        Wex v Gal                
Wexford  4
Dublin     3
Carlow    0
As pointed by @ConorNeville if Dub beat Gal, Wex and KK draw. Scoring difference decide placings

— Darren Frehill (@Darrenfrehill) June 9, 2019
The four teams will lie on five points and the placings will be determined by points difference. In this scenario, it is certain that Galway will lose out. 
At present, Kilkenny (+18) and Wexford (+15) are well set on points difference and a draw in Wexford won't alter this. 
Dublin and Galway are tied (+7) but this scenario assumes a Dublin victory and thus they will trump the westerners on points difference. 
It's possible that Micheál Donoghue's side could yet regret their lethargy against Carlow and their late fade against Kilkenny.  
The county board will presumably kickstart a campaign for 'three points for a win' afterwards. 
Best case: Win or draw and they're fine. Bound for Leinster final with either result. 
Doomsday scenario: Loss in Dublin and draw in Wexford is the only one which can put them out. 
Wexford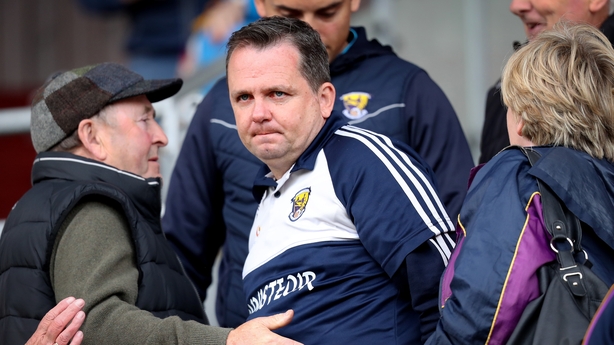 More than anyone, Wexford could have done without Galway's win in Nowlan Park on Sunday.
Had Kilkenny won - as the bookmakers had expected - then only a draw in Parnell Park could have potentially denied Wexford a spot in the final three (and even then, their points difference was healthier than their rivals).
The weekend wasn't all bad for Wexford as they eventually racked up a substantial victory over Carlow, after a big wobble in the second quarter. This puts them in a strong position in the points difference stakes, which could yet prove decisive. 
The salient point - a win or a draw for Wexford at the weekend will guarantee them qualification. 
A win will naturally deliver them a Leinster final spot, while a draw will place them in the top three regardless of the result in Parnell Park.
A third draw of the campaign could even see them into a Leinster final should Dublin beat Galway narrowly (-8 points) in Donnycarney. 
But if they lose to Brian Cody's side on Saturday evening, then they are relying on Galway getting it done in Parnell Park. 
If Galway win on Saturday, then Wexford can lose by the heaviest of margins and they will still be safely in third place.
A defeat against Kilkenny combined with a draw in Parnell Park could yet be enough to secure third provided they keep their loss sufficiently low (under 9). As explained in the Dublin section above, these results could yet descend into a total scores battle. 
However, victories for Dublin and Kilkenny at the weekend will see Wexford finish fourth and exit the championship. 
Best case: Beat Kilkenny. Hope for Dublin win if they've a desire to put KK out.
Doomsday scenario: Wins for Dublin and KK end things. Heavy loss to KK and even a draw in Parnell might doom them.
Kilkenny
Kilkenny's first championship loss in Nowlan Park in 70 years (15 or so matches) has complicated things needlessly. 
They would be serenely awaiting another Leinster final appearance and the result against Wexford would be beside the point.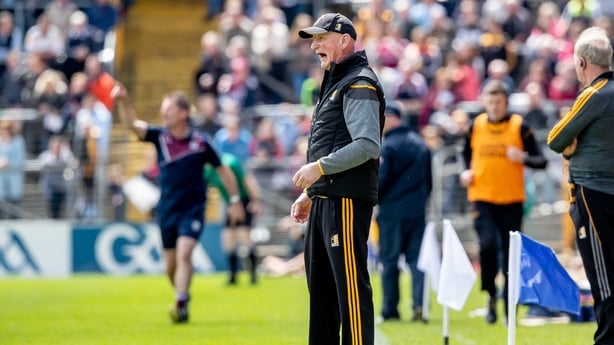 Fortunately for Cody's team, their points difference is superior to everyone else so merely avoiding defeat will be enough to ensure progression. 
Victory will guarantee KK a Leinster final place, while a draw will leave them ahead of Wexford on points difference at the very least, and potentially see them top the table should Dublin beat Galway. 
Even a loss for Kilkenny wouldn't be fatal if Dublin fail to beat Galway. A draw in Parnell and Kilkenny's loss would need to be of the double digit variety (12 points to be precise) for them to fall through the trapdoor. 
The nightmare scenario, of course, is wins for Dublin and Wexford, which will dump Kilkenny out of the championship in mid-June, by a distance the earliest they've departed under Cody. 
Best case: Win or draw and they're in the provincial decider. If they've an overarching desire to see Galway banished, a draw would be required but that's living a bit dangerously and almost comically un-Codyish. The Gods of hurling karma would surely enact their revenge at some point down the line.
Doomsday scenario: Wins for Dublin and Wexford and they're watching the rest of the championship on TV.