Ger Loughnane has often been accused of hyperbole and sensationalism, of sometimes going overboard with his acerbic criticism.
Loughnane writes and talks like he played and managed and, while he doesn't always get it right - and he often gets it completely wrong - there are still times when you have to acknowledge Loughnane's brilliant mind, and admire his sharp and incisive hurling insight.
On the Monday after the league quarter-finals in March, Loughnane made a number of bold predictions, most of which have come to pass.
"My belief is that this year's Leinster championship will be way ahead of its Munster counterpart," wrote Loughnane. "The bottom line is that some of the teams in Munster are nothing special.
"In Munster, with so many poor defences, you'll have high scoring games but games that aren't of great quality. To me, Leinster will be the province to watch because it will be ultra-competitive. I can see one-sided games in Munster, and dead rubbers as it peters out at the end."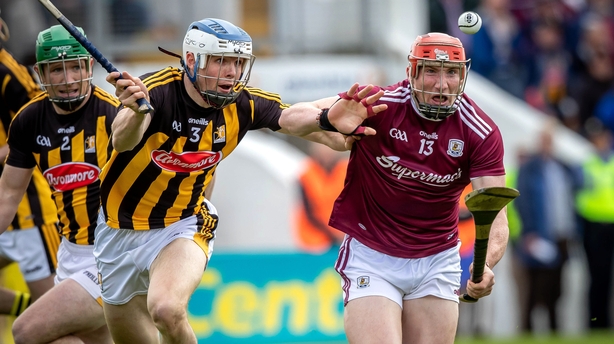 A week later after the league semi-finals, Loughnane expanded on his argument again.
"This League has made me worry about this year's championship," he wrote. "Last summer, we had a feast of hurling action and maybe some assumed that will always be the case under the new system. Not a bit of it. Things can go sour very quickly and the signs are not good."
Sunday's Galway-Kilkenny match was a superb contest, the best game of the championship to date. Yet it stood out even more because it towered above every other game played this summer.
The Leinster championship hasn't exactly produced consistent top quality but it has, as Loughnane predicted, been "ultra-competitive". Carlow were always going to struggle but, of the four games not involving Carlow, two were draws while the winning margins in the other two matches were one and five points respectively.
With just two points separating four teams, Saturday's Dublin-Galway and Wexford-Kilkenny matches, have set up an epic final weekend. Three spots have still to be decided amongst four teams, even if Clare are only hanging on by their fingernails, but the Munster championship has been a washout.
The disappointment has been even more acute because everyone was expecting a similar level of spell-binding and Hitchcockian drama from 2018. Last year produced three draws while there was only two games where the margin of defeat was by six points or more.
Yet that margin has been exceeded in seven of the eight games already played. To make it worse, five of the eight matches could be described as routs.
It would have been almost unthinkable before the Munster Round Robin began to believe that a team could lose three matches by an aggregate margin of 52 points. But that's how ugly it has been for Waterford.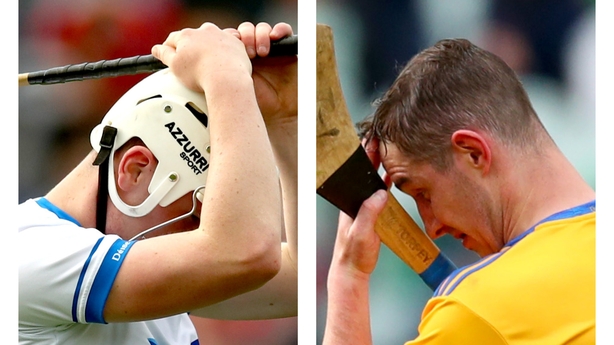 It would have been absolutely inconceivable to think that a second of the five teams could also lose two matches by an aggregate margin of 31 points. But that's been Clare fate.
Why has it happened? Was Loughnane right in March when he said that some teams which had been hyped up are 'nothing special'? Sides with what Loughnane termed as having 'poor defences' have been ruthlessly exposed.
On the other hand, has the paucity of the Munster championship just been directly linked to Clare and Waterford's form? Tipperary have been operating on a different level while Cork and Limerick recovered from opening days defeats and have been impressive ever since.
The opposition has to be taken into consideration, but this is the first time in Munster championship history that there has been 30 points, white flags, scored on two occasions. Prior to this season, there were only two occasions in the entire history of the Munster championship when a team hit 30 or more points – Cork against Waterford in the 1982 Munster final, and Cork against Kerry in the 2000 quarter-final.
Cork and Tipperary have hit that 30-points mark in recent weeks but Tipperary and Limerick also surpassed the 28-point threshold in two other games. So have those three teams gone to another level? It's still a long season yet but Tipperary have been the only flawless side in Munster and Leinster.
In that same column in March, just two days after Dublin had beaten Tipperary in a league quarter-final, Loughnane said that "it suits Tipp" to go out of the league at that stage. He referenced Tipperary getting to league finals in 2017 and 2018 and how successive defeats "mortally wounded" them.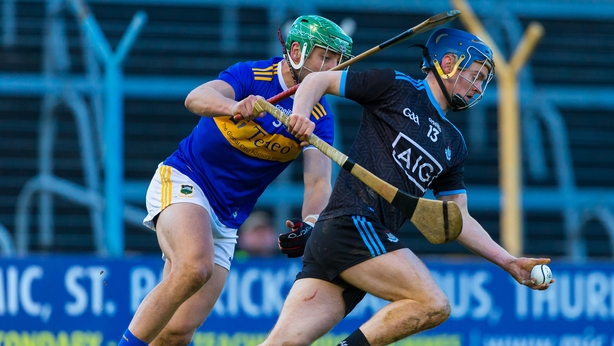 "But Tipp will go into the championship now," wrote Loughnane "without any mental scars." Tipperary have been the side inflicting mental scars on the opposition this time around but much of that also has to be attributed to the opposition; Cork, Waterford and Clare were all atrocious on the days they played Tipperary.
Sunday's game against Limerick should provide the most accurate gauge yet of how far Tipperary have travelled. Tipperary and Limerick will both want to win a Munster title. Tipperary will want to lay down a marker against the All-Ireland champions, especially at home.
Limerick will want to make their own statement, but they'll also want to road-test where they're really at, particularly given Clare and Waterford's form. Winning breeds success and confidence but the new Round Robin format still allows for glitches in the system.
Both Limerick and Tipperary are already in the top three and, after Limerick's run last year when qualifying as the third team in the province, is that the best starting point from which to launch an All-Ireland bid? Given the mileage on Tipperary's legs, they will want to go through the front door by winning a Munster title.
Yet that would still leave a four-week gap to an All-Ireland semi-final, a hurdle which Munster champions have consistently struggled to negotiate.
After Limerick's opening day loss to Cork, Tipperary would probably have been targeting Sunday's match as an opportunity to bury Limerick, and prevent them from coming back to haunt Tipperary later in the summer.
Yet do Tipperary really want to show their full hand now, especially when they're bound to meet Limerick in bigger games yet this summer? Those are the kind of variables that the old system didn't allow to fester in players and managements' minds.
On the other hand, while the knockout element no longer defines the provincial championships, the perceived manic competitiveness in Munster was expected to make it more do-or-die than ever. It was for Limerick on Sunday, who arrived with the mindset of a crazed army backed into a corner, intent to fight their way out of whatever came at them.
Neil McManus says Clare "have been found out" and are "not at the level that Cork, Tipp or Limerick are". "There is no hiding from what we saw out there", agrees Anthony Daly. #GAA pic.twitter.com/poo56w7mnM

— The Sunday Game (@TheSundayGame) June 9, 2019
The fact that Clare and Waterford weren't able to generate that kind of a response against arch rivals has made it harder again to rationalise why both teams were so flat.
It's often difficult to repeat what went before – especially when last year was so brilliant – but the poor fare in Munster has still left people searching everywhere for answers. The weather was fantastic last summer so have the different conditions this year been a factor? If it has, it still feels like a desperate reach for explanatory reasons.
The comparative panel depths is another potential reason why Clare and Waterford have struggled so much. There was stages too when sides looked overly hung up on tactics, strategies and formations but there were also times when teams – including Cork and Limerick – didn't come to the battle with the raw desire and savagery required to win any Munster championship game.
Another possible factor, which will always be difficult to measure and quantify, is the natural corollary that can come with an increasing level of professionalism and commitment for amateur players. Players are expected to perform at such an elite level now, and under such huge pressure, that the highs can be followed by extreme lows in performance, energy levels and mental fatigue.
Players are conditioned to deal with the heat and pressure that comes with their status but they're still amateur players. And any drop in standards at this level are ruthlessly punished.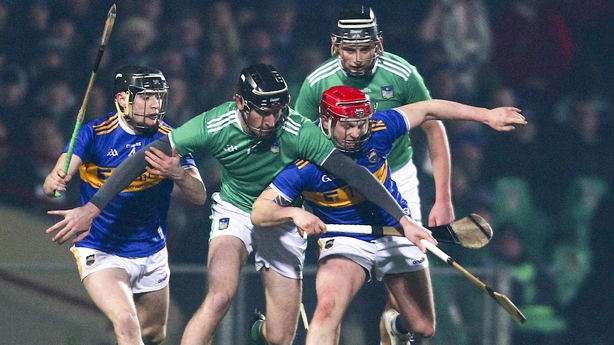 The tournament vibe to the Round-Robin may make it easier to explain, especially when setbacks are hard to overcome in such a limited timespan, particularly if a team is struggling for form, and are low on confidence.
Big teams, even favourites, regularly go into World Cups, in both soccer and rugby, and just struggle to perform – for no apparent reason - in the group.
The timeframe in those tournaments is a lot shorter than the current Round Robin format but some of those teams are often loaded with the most experienced players in the world. Spain in the 2014 World Cup were a prime example.
It has been a disappointing championship to date but it's still only early June. And there's two months of hurling still to come. "People are complaining about the standard of the championship so far, especially in Munster," wrote Loughnane on Monday.
"Having said that, we still have the prospect of Limerick, Tipperary, Cork, Galway, Kilkenny and either Dublin or Wexford playing each other. The (Round-Robin) qualifiers may not have been great but we will still have a brilliant championship, especially when it comes to the knockout stages."
Loughnane isn't technically right with that statement, especially when Clare could still qualify, and any number of the other sides he mentions may not. But given his Nostradamus type tipping form this year, Loughnane certainly deserves to be listened to.