Cork forward Patrick Horgan sees growing competition within their panel that could prove the difference this year as they chase a place in the latter stages of the Munster Hurling Championship.
A feature of the win over Limerick that propelled the Rebels back into genuine contenders 10 days ago was the energy brought from the bench at the Gaelic Grounds.
Horgan told RTÉ Sport that it can be a major factor and despite coming into form, he'd take any finish to the round-robin phase that would extend their season.
He said: "Shane Kingston came on and was really dangerous. I think there was another two or three as well who all looked fast and fit and got some really nice scores. That is something we haven't had.
"It's something Limerick did have last year. They had a big return off the bench and potentially it got them an All-Ireland.
"It's something obviously our management have been looking into. We have electric pace off the bench and a lot of competition for places which is what every team wants.
"It's so competitive in Munster at the moment and nobody is guaranteed anything. If I thought we had the chance of qualifying in the top three I'd bite your hand off now. That's how competitive it is.
"It's game to game and anyone can beat anyone. Anywhere in the top three I'll take right now."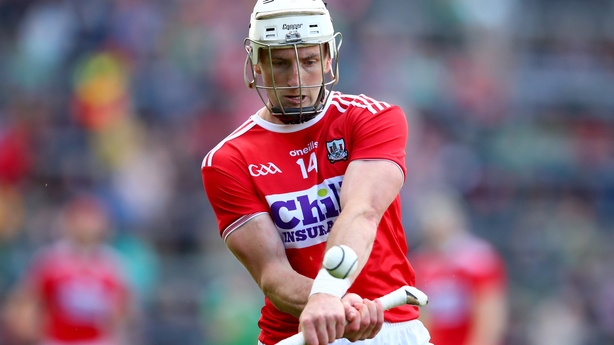 Waterford are the opponents this weekend and it remains to be seen if this is the perfect time to play the Déise.
"We know how hard Waterford can be," said the Glen Rovers man.
"We played them in the same situation last year and it was only in the last minute we got a point to go into the lead.
"We need to be at our best. We know how good they are. With the players they have it's not going to be easy on Saturday night. 
"The break will probably help to settle us down  a bit because obviously we were on a bit of a high after the Limerick game. We know how good they are and we enjoyed that.
"We needed to come back down and start again with our preparation and get into what we know best and train hard. The week off has given us the time to do that and I think we're ready now."
Horgan was speaking at a press event as it was confirmed he was PWC GAA / GPA Player of the Month for May.