Derry's footballers will make one of the longest treks in the inter-county game when the travel to Wexford for a first round All-Ireland qualifier tie on Saturday.
The Oak Leaf County were drawn away from home, meaning that they face the prospect of a 764km (475 miles) round-trip from Celtic Park in Derry City all the way down to the sunny south east.
Driving non-stop it would take then nearly five hours one-way and many players will have to take time off work on Friday to make the 5.0pm departure from the north west.
"It's actually not our longest journey this year," revealed Derry County Board Secretary Sean Keane. "We were away in Waterford in the League and we had to travel to Limerick too so we have been unlucky."
The trip could set Derry back as much as €6,000 once the coach, overnight stays and meals for in the region of 30 players plus management are taken into account. Running an inter-county team isn't a cheap business.
The team will stay in Carlow on Saturday night before journeying on to Wexford and following their post-match meal will hit the road back towards the north and expect to reach Celtic Park somewhere between midnight and 1.0am.
From there, players will have to jump into their cars to make their way home.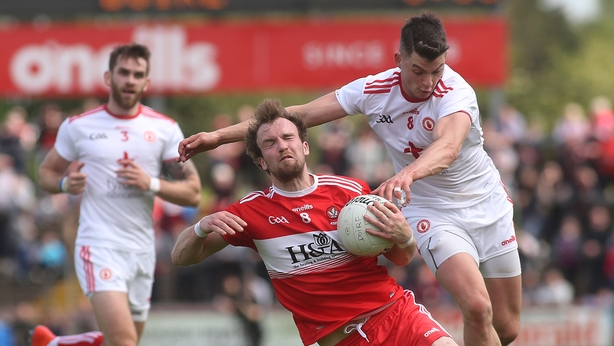 These teams have already played this year and Wexford know what it's like to travel long distances, having been away for the Division 4 meeting in March, though that was played in Bellaghy so their trip was 364km each way, slightly shorter than Derry's this year.
This is the third time these teams have met in the qualifiers, the Oak Leaf County winning in Wexford Park in 2003, in Dublin's Parnell Park 12 months later and in Owenbeg in 2015.
Derry, who were promoted from Division 4 unbeaten this year, were dumped into the qualifiers when they lost to Tyrone while the Yellow Bellies were beaten by Louth.